WD wins big in Vietnam in the hard drive segment for NAS devices
Especially, the representative of the distributor also shared that the explosion of IT revolution led to the problems of hackers and business data theft. Since then, storage technology has played a decisive role in effectively collecting, storing and processing information. More and more business enterprises are coming to small startups using NAS storage devices, creating a medium and sufficient condition for Western Digital storage devices to become "attractive" since being distributed. coordinate. Because of the increasing awareness about data protection, the cost of owning a leading storage hard drive in the world is not too much.
The world famous WD Red brand has gradually asserted its position in the Vietnamese market. As a result of the first 6 months of 2019, WD Red Pro 10TB has become a prominent product line with fast delivery speed.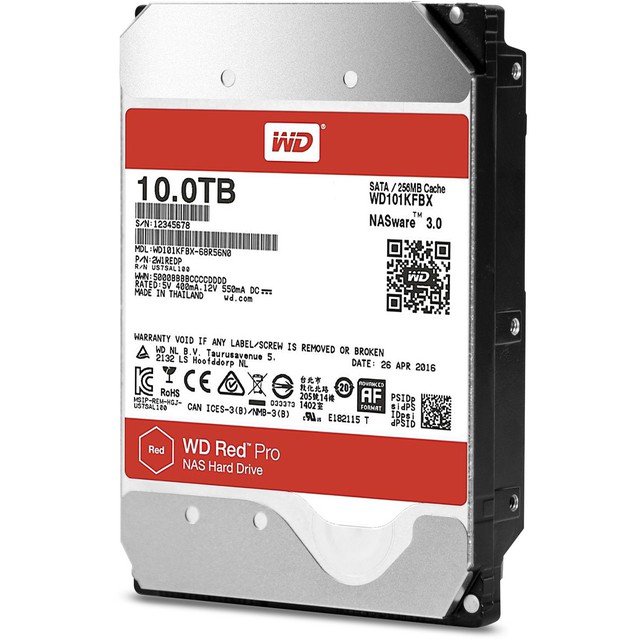 WD Red Pro 10TB version 3.5 "uses SATA 6Gb / s interface 256MB cache, becoming a product line that makes" a breakthrough achievement "of WD hard drive series in Vietnam
As the leading power product in the current WD hard drive quartet (including WD Black, WD Green, WD Blue and WD RED), WD Red Pro has many impressive technical features for NAS such as: Speed high, 24/7 operability, temperature resistance, vibration resistance, error correction algorithm.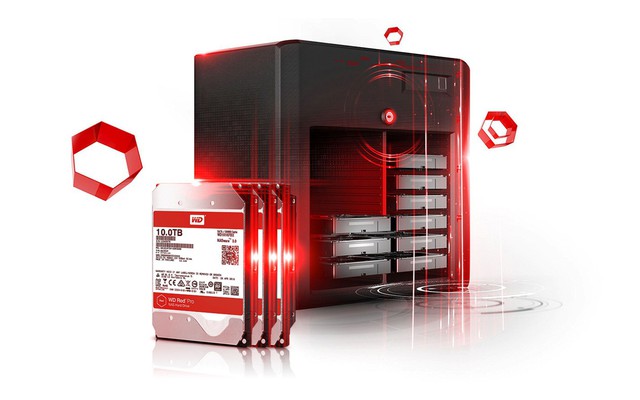 WD Red Pro 10TB has a rotation speed of 7200 RPM, a recording speed of 240M / s with a reference price of 10.68 million VND, a 1-on-1 warranty of up to 5 years of use
Products in the WD Red Pro series are 3.5 inches in size from 2TB to 10TB and are powered by NASware 3.0 technology with up to 24 disk trays. For enterprise environments, customers can use Red Pro on rack-mounted NAS systems, expanding storage capacity with more disk drives while ensuring the stable operation of the system. disk, and protect user data in the event of a power outage or interruption. WD Red Pro hard drives are also introduced with 3D Active Balance Plus technology, an advanced balance control technology, which significantly improves the performance and reliability of the entire drive.
WD Red Pro is a child "born to endure" of WD with the ability to work (index workload rate) up to 300TB / year. Red Pro can operate when the temperature ranges from -40 degrees up to 70 degrees Celsius with good vibration resistance. WD Red Pro drives are equipped with a multi-axis anti-shock sensor, which automatically detects shocks when impacted, helping to optimize data protection for NAS environments with up to 24 disk drives.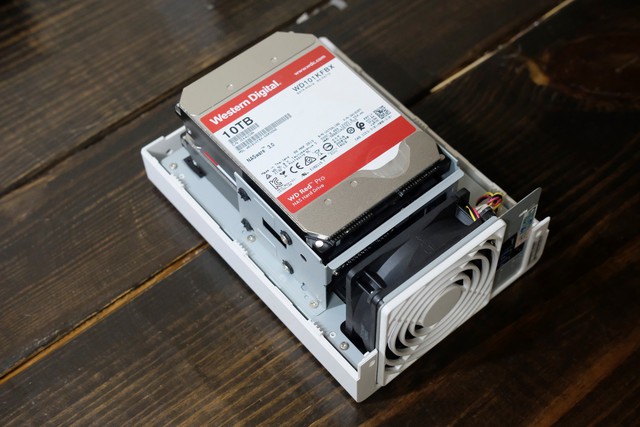 WD Red Pro 10TB offers high reliability because of its durable operation, suitable for data environments that are accessed 24/7 even in extreme high temperatures.
Distributor representative shared: The result was not too surprising when Red Pro became the pioneer in the hard drive segment for businesses after the first 6 months of the year. Because of that, WD Red Pro series addresses the specific challenges of performance, compatibility and scalability faced by both enterprise and personal NAS customers.
Here, the distributor also introduces the WD Red 12TB product line that has been available in Vietnam market with a reference price of 12.96 million VND suitable for personal NAS devices under 8 trays. With many different NAS operating systems, WD Red hard drives are easily compatible with popular formats such as EXT4, XFS or BTRFS … In addition, WD Red 12TB has a rotation speed of 5400 RPM, speed. record 196M / s but have a large capacity with durability is still equivalent to the Red Pro line – the index reaches a workload rate of 180TB / year, offering a choice not only worth NAS but even ordinary computer users Should not be ignored. Product warranty support 1 to 1 in 3 years of use.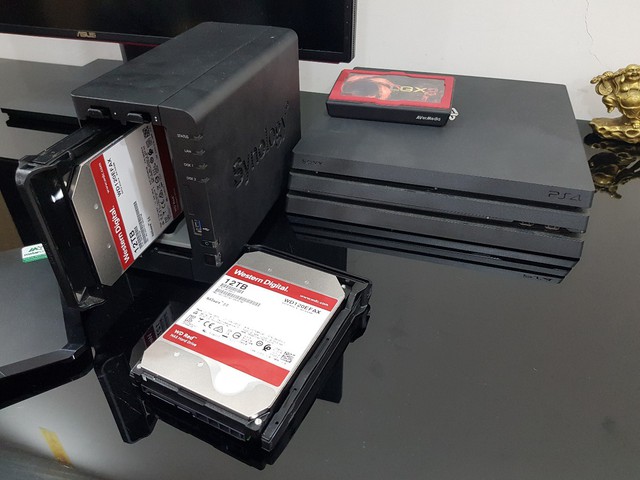 WD Red with storage capacity from 1 TB to 12 TB will have reference prices respectively from 1.7 million to 12.96 million.
The products are now available at Synnex FPT's agents nationwide. WD Red Pro 10TB details here .
Source : Trí Thức Trẻ