VNG only owns 22.23% of Tiki, foreign investors have "sold"
VNG Joint Stock Company has just released its financial statements for the second quarter of 2020. The report said that as of June 30, 2020, VNG's ownership in Tiki continued to decrease to 22.23%.
Previously, at the end of March 2020, VNG owned 24.25% of Tiki, while the ownership rate in 2019 was 24.6%. When Viki started investing in Tiki in February 2016, VNG owned 38% of Tiki capital.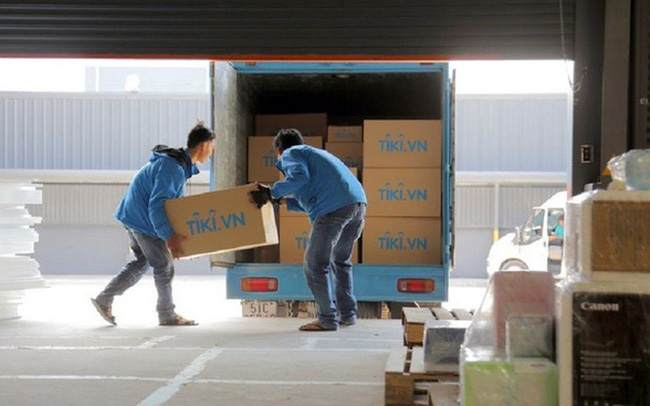 VNG's ownership ratio decreased after Tiki raised its charter capital on May 28, 2020, from VND 190.9 billion to VND 208.3 billion. The increase in capital comes mainly from foreign investors, in which the old shareholders who buy additional shares are Ubiquitous, owning an additional 621 thousand shares, Mr. Nguyen Dinh Huan has nearly 93,000 shares, Stic 4th Industrial Revolution. Fund holds nearly 83,000 shares.
There are 3 new foreign shareholders appearing at Ti Ki, Success Elite Holdings Limited with over 1.03 million shares, Sakshi Jawa 26,666 shares and Henry Low Kwee Kok 2,191 shares.
Meanwhile, VNG still owns about 4.63 million shares in Ti Ki, and is the largest shareholder. Behind VNG is China's JD, with 4.17 million shares, corresponding to a 20% ownership.
After this capital increase, foreign investors are holding 54.5% of the capital in Tiki, while domestic investors are 45.5%.
Tiki's capital raising history
According to Tech in Asia, in June 2020, Tiki raised $ 130 million. At that time, the market was rumored that Tiki and Sendo would merge to create a competitive position with Shopee and Lazada. However, this deal did not occur.
It is known that Tiki has a loss of VND 1,766 billion in 2019 and a total loss of nearly VND 3,000 billion in the last 4 years. Other e-commerce sites such as Shopee, Lazada, Sendo are all in the same situation, when they consistently reported losses with higher year-after-year figures.
Source : Genk