vivo V23e sets a record for sales of V-series in Vietnam on the first day of sale
Officially launched on November 18 with a grand introduction event, vivo V23e has officially been on sale since November 25. Focusing on bringing perfect photography experiences to customers who love natural selfies, vivo V23e owns a 50MP super sharp selfie camera with AF feature that "accepts" all distances. The ability to autofocus according to the eyes, night selfie feature or face-stabilized selfie video are the points that selfie believers need, solving all problems encountered if they want a natural selfie.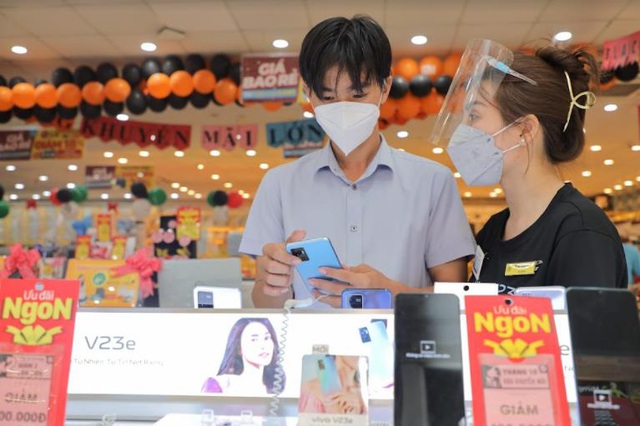 The three rear cameras include a 64MP rear camera that allows for clear and vivid photos, an 8MP ultra-wide-angle camera that helps you comfortably take group or group photos with a wide angle of up to 120 degrees and the ultimate zoom capability with the super camera. close to 2MP. Taking pictures with vivo V23e, you will experience smooth and delicate bokeh like a professional camera. With such a "strategy" of features, the V23e was born just for people who are passionate about taking photos on smartphones.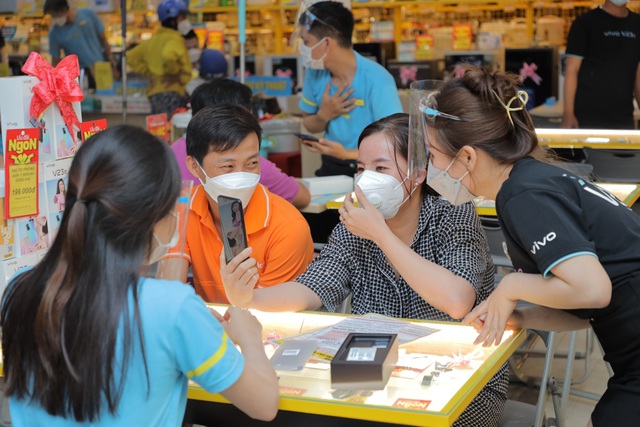 Of course, with such a wide range of advantages, it is reliable to have a first-hand view. No wonder that on the first day of sale, vivo V23e attracted a lot of customers in Ho Chi Minh City. Ho Chi Minh City to experience the latest product of vivo V23e firsthand.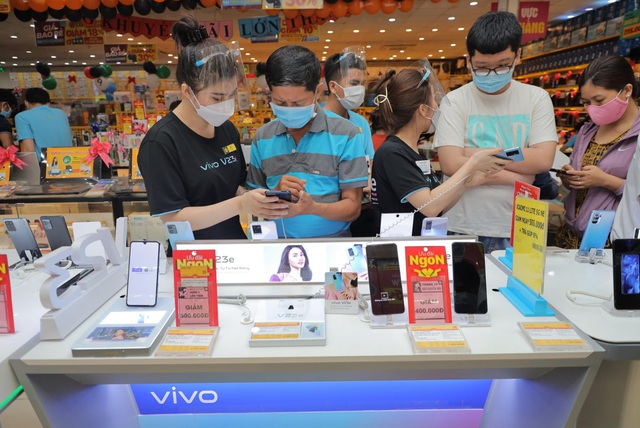 As one of the earliest customers to hold the vivo V23e product in their hands, Mr. Tran Huu Nghi (32 years old, living in District 7) was delighted: "My girlfriend likes selfies, so I'm thinking of buying vivo V23e as a birthday gift. Vivo V23e's photography experience is really impressive, both the front and rear cameras are sharp. The ability to quickly focus and stabilize is also my favorite point when taking photos, tested it for a while. Very satisfied with the photos, the selfies are natural, not too "virtual" but still beautiful."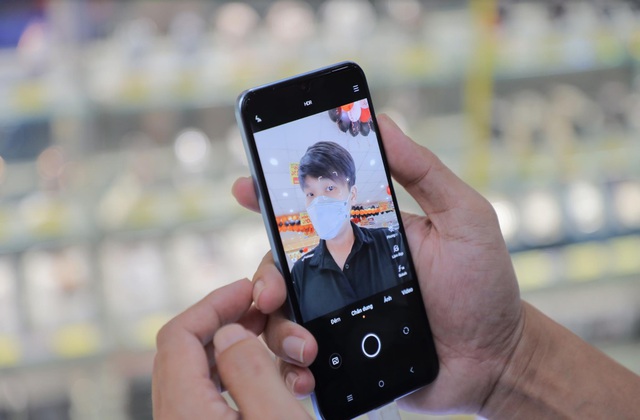 Many young people have taken advantage of making a few natural selfies with vivo V23e, checking-in immediately with vivo's brand new smartphone. Compared with the features introduced in the launch ceremony, most users agree that the actual experience is completely appropriate.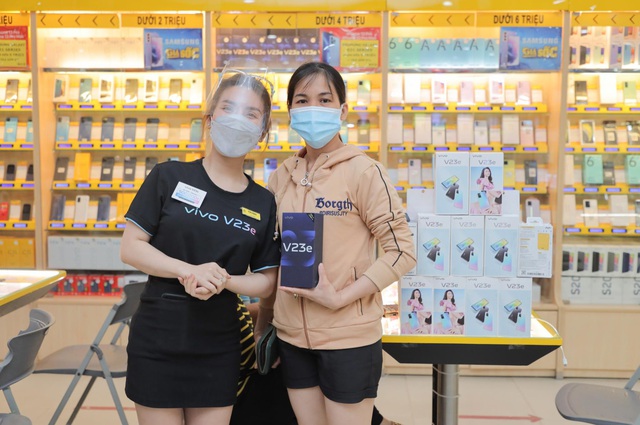 Pham Thi Vy (living in Cu Chi) excitedly holds the vivo V23e phone in her hand. Loved the phone lines of vivo, Ms. Vy waited forever to finally get a smartphone.
"I am impressed with the feature of RAM Expanding up to 12GB, freely watching movies and using many applications without being thrown out. So far, my experience with the device I find runs very smoothly.. On the other hand, I do business, so I have to. Frequent contact with customers leads to the phone running out of battery quickly. Particularly, V23e has a quick charge of 30 minutes to nearly 70%, so I don't have to worry anymore."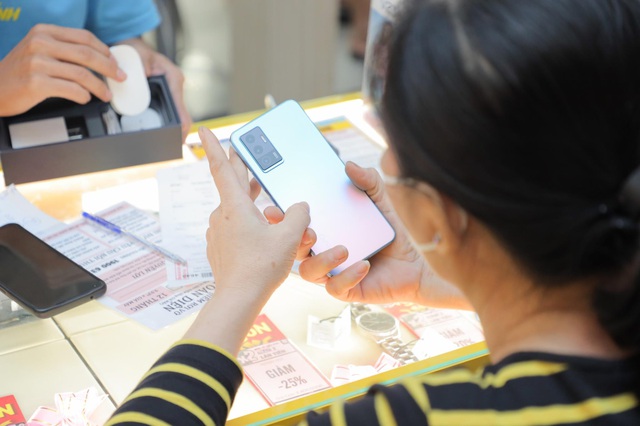 As many users share, besides the selfie feature and a series of photography advantages, vivo V23e also offers many other great experiences with a luxurious and classy design. With leading Satin AG technology, the back of V23e at first glance is quite blurred as if covered by a cloud. The Flat Edge Frame is treated with an ultra-fine coating that creates a matte metallic sheen, resulting in a premium and luxurious bezel design. The product has a slim and light design, 7.36mm body with a weight of only 172g.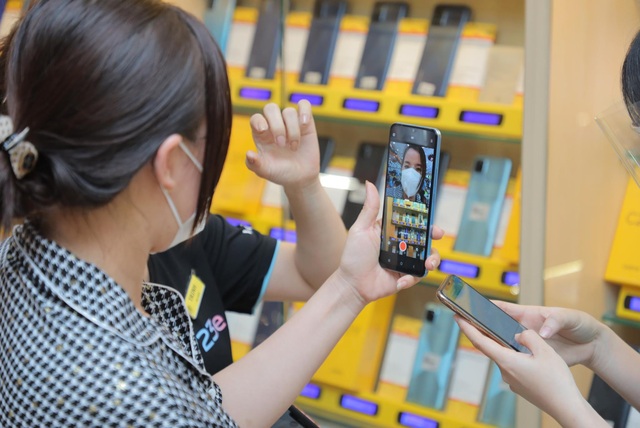 "Holding the vivo V23e in hand, it feels really thin, when I heard the parameters I couldn't imagine it. vivo always pampers customers, offers very trendy colors and rarely touches the goods. Female customers like us are inherently a bit difficult. With smartphones born as if to please the gentlemen, now there is vivo V23e with elegant design but still "classic" like this, it's too much!", Hoa Mai, a female customer is delighted to own a vivo V23e soon.
vivo V23e promises to be the hottest smartphone this season. Want to own a vivo V23e, what are you waiting for, go to the nearest store right away!
View product information here
Source : Genk