Vingroup develops face recognition technology when using masks, about to integrate into Vsmart smartphones
On April 20, 2020, VinAI Research Institute of Artificial Intelligence (Vingroup Group) announced that it has successfully researched the technology of accurate and stable facial recognition even when using masks; Become one of the first units in the world to successfully research this technology.
VinAI uses a deep learning model to research stable identification technology both when using and not using masks. The Deep learning model will extract valuable information on a part of the face, in order to identify even when the user uses a mask.
The research results show that when emulating the mask – VinAI's recognition system achieves significantly better accuracy than the current technology in the world. The advantage of the recognition technology developed by VinAI is the algorithm and the use of identification technology leading to stable and high-precision efficiency.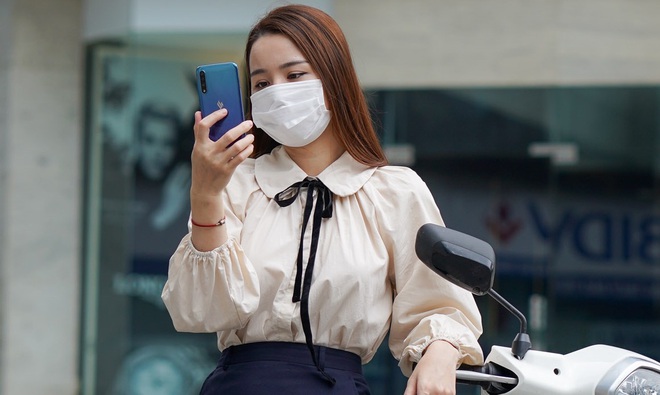 In particular, the identification system developed by VinAI is simple, using only information from normal cameras and does not need additional sensors (such as infrared or depth sensors). This is an important factor that helps the product price is not high, can easily be integrated into existing camera systems. Products can be widely applied to timekeeping systems, authentication systems for organizations and businesses.
" Facemasks are an essential part of the Covid-19 disease prevention rule, but when a person wears a mask, the accuracy of face recognition technology can be reduced by more than 50%. Therefore, we have urgently issued This technology is developed to meet the social needs in a timely manner " – Dr. Bui Hai Hung (Director of VinAI Research Institute of Artificial Intelligence) shared.
Besides the above results, VinAI has also completed a solution to automatically monitor the mask on the camera. This solution can actively support the management of spacing and application when organizations and businesses return to operate and produce after the epidemic season.
Currently, VinAI Research is cooperating with VinSmart electronic equipment and manufacturing company to deploy the identification technology on Vsmart phones, allowing users to unlock their faces conveniently. The promotion of applications on Vsmart also makes VinAI become one of the first units in the world to apply identification technology without removing masks on commercial products.
In parallel with the commercialization, VinAI is ready to provide this latest identification technology to partners for the purpose of public health, in the context that the Covid 19 epidemic continues to be complicated. In particular, VinAI is ready to provide free identification technology available when using masks for the community to contribute to the prevention of Covid-19 disease.
Source : Genk