VinFast's 'intrinsic partner' has started exporting batteries that 'charge 5 minutes to go 100 miles'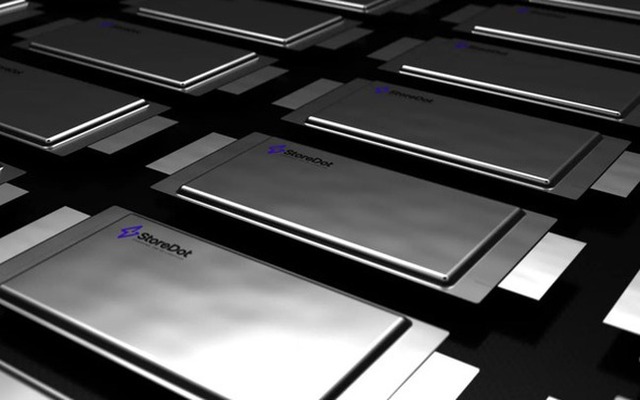 In March, electric vehicle battery start-up StoreDot said it would produce cells that can travel 100 miles (160 km) in just five minutes of charging, called 100in5 batteries. By September, the company said it had begun shipping 100in5 battery prototypes to its strategic partners as well as potential customers.
StoreDot did not disclose to whom the batteries were transferred, but their strategic investors include Polestar, Mercedes-Benz, VinFast, BP, Samsung and TDK.
StoreDot, 10 years old, has raised $263 million at a $1.3 billion valuation, according to investor website PitchBook. The company completed a Series D funding round in early 2022.
StoreDot says its 100in5 battery cells can achieve a range of 100 miles after 5 minutes of charging "continuously and without compromising battery health".
StoreDot is currently investigating the possibility of mass production availability of "100in5" battery cells with partner EVE Energy in China. The company aims to start mass production of this type of battery cell by 2024.
"Our journey won't end there as we continue our strategic goal of delivering a 100-mile range with just 3 minutes of charge by 2028 and 2 minutes of charging within a decade. coming," said Amir Tirosh, Sales Director of StoreDot.
In early September 2021, StoreDot announced it could produce the first 4680 battery with cylindrical cells that can be fully charged in 10 minutes. In November, they announced that they had become the first manufacturer to launch mass-produced XFC battery cells for electric vehicles.
In December 2021, StoreDot announced patented technology that uses background self-repair to regenerate battery cells during use.
In January 2022, VinFast announced an investment of $80 million in StoreDot. VinFast is the leader of StoreDot's Series D funding round.
Source : Genk