VinFast Fadil great promotion – Owning "your home car" has never been easier
From November 15, 2019 to February 15, 2020, customers who buy VinFast Fadil car by installments via bank only need to pay 30% of the value of the car in advance, the remaining 70% will be paid in installments. within 5 years with many attractive offers.
In the first 2 years, the Vietnamese car company will pay all interest, customers only need to pay the loan principal monthly. From the 3rd year onwards, customers pay the principal and interest at an interest rate not exceeding 10.5% / year.
For example, a customer buys VinFast Fadil Standard version, the initial cost is 118.5 million VND. In the first 2 years, customers only have to pay VND 4 million / month on loan principal. For the remaining 3 years, the monthly payment amount is VND 5.9 million, including principal and interest.
Regarding "the interest rate does not exceed 10.5% / year" in the last 3 years, if the floating interest rate in the market is higher than 10.5% / year, VinFast will support paying the difference interest rate for banks, customers only pay a fixed interest rate of 10.5% / year. In case from the 3rd year onwards, the floating interest rate in the market is lower than 10.5% / year, the bank will apply this lower interest rate to customers.
Installment payment is a popular consumption trend in developed and developing countries, including Vietnam. With this method, customers do not need to pay an initial large sum of money, but pay small amounts each month. Buying installments is popular among consumers who choose from small value items such as phones and computers, to large values ​​like homes and now cars.
Usually, the amount that the buyer has to pay monthly, including the principal and interest. VinFast's super preferential program is highly appreciated when bringing the dream of automobile closer to Vietnamese people, when exempting interest for customers in the first 2 years, equivalent to the amount of VND 37.35 million, a considerable amount of money. So, almost equal to the number of registration plates in 2 big cities, Hanoi and Ho Chi Minh.
VinFast Fadil is the best choice for Vietnamese families. Opel-based car development Karl Rocks meets the stringent standards in Europe. The chassis is designed according to German standards, for stable and stable operation.
The 1.4L 4-cylinder engine block is highly rated in the segment, producing 98 hp and 128 Nm of torque, combined with a CVT automatic transmission. It is possible to say that VinFast Fadil is superior because the opponent only uses 1.0L or 1.2L engines.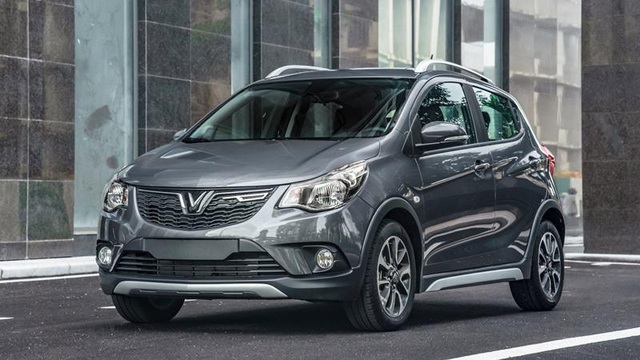 VinFast Fadil is also a model in the A segment that features modern infotainment, supports Android Auto and Apple CarPlay. Touch screen placed in the center of the 7-inch size, 6-speaker audio system, and a clock cluster that displays a lot of information at the same time is a plus to help Fadil convince customers.
In addition, Vietnamese brand-class A models are fully equipped with advanced safety features, such as traction control, electronic balance, support for sloping departure, anti-roll … 4-star safety standards – high safety standards for small cars certified by ASEAN NCAP. VinFast Fadil currently has 2 versions, including Standard and Advanced, with prices respectively VND 395 million and VND 423 million.
Source : Trí Thức Trẻ