VinFast employees asked to reduce salary to support the company through the pandemic, billionaire Pham Nhat Vuong said?
In this interview, Ms. Thuy shared, the Covid-19 epidemic gave VinFast many memorable experiences. One of them is having people tell the chairman of the group, that they see the company in trouble, and they are willing to cut part of the salary.
In response, billionaire Pham Nhat Vuong affirmed that even though the company had to stop operating for one and a half months to 2 months, the salary of the employees still had to pay in full. According to Mr. Vuong, behind the employees are married, so although many businesses in Vietnam have implemented wage reduction policies to survive, Vingroup did not choose this way. Vingroup still pays full salary and supports employees to do their job well.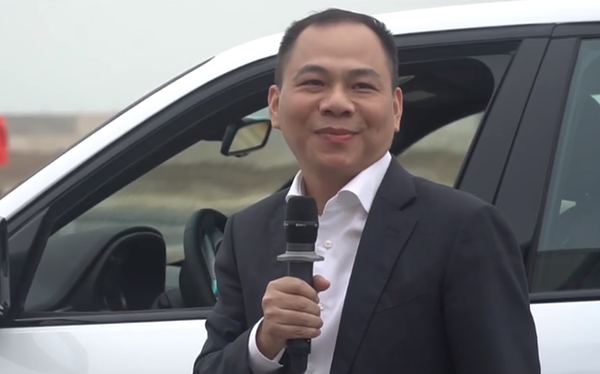 Ms. Thuy affirmed, the full pay policy has brought positive values ​​for Vingroup, especially the absolute loyalty of employees afterwards.
Currently, Vingroup has more than 50,000 employees worldwide and the group maintains its business operations during the period of social separation and is affected by the epidemic.
Vingroup is one of the pioneering businesses for home-working employees, breaking down employee groups with appropriate policies.
For employees who do not have direct contact with customers, Vingroup allows them to work from home.
For those employees who have direct contact with customers, Vingroup has a policy of giving extra allowances to them – those who face the greatest risk of disease. With the groups between the two groups above, the group also has the appropriate support.
Source : Genk