Viettel and VNPT posted an apology message to users about their unstable Facebook access
In recent days, internet users have encountered difficult and unstable access to Facebook. Whether using fiber optic cable internet or 3G / 4G mobile network, this situation is also encountered. Before that, there was a report on the repair of fiber optic cable and the internet connection was working normally.
Today, the official fanpage of the two major carriers Viettel and VNPT has simultaneously posted a message of apology to users, due to a problem with the connection line when accessing Facebook.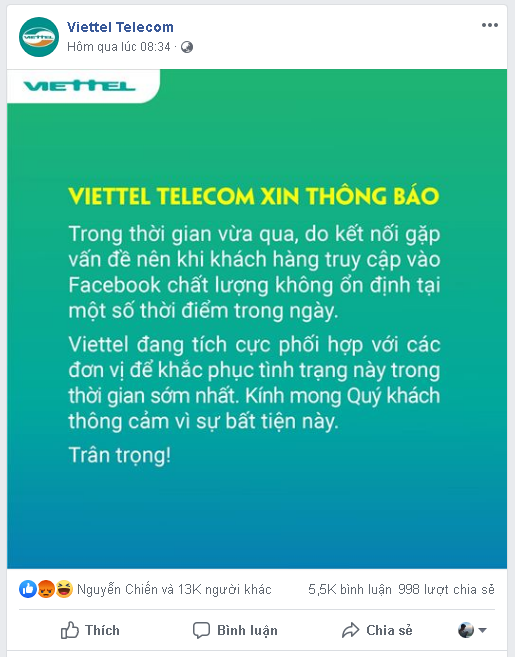 Viettel said it is actively coordinating with units to remedy this situation in the shortest time.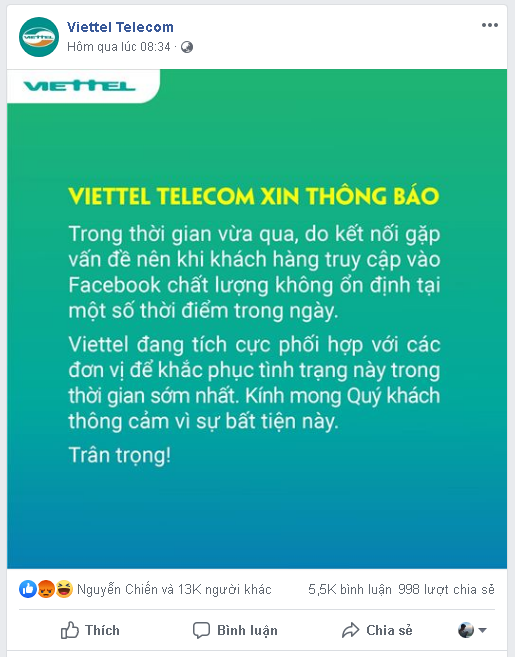 VNPT said that the international server incident led to the instability phenomenon when using Facebook. And also actively fixing the problem.
According to user feedback in recent days, accessing Facebook is difficult. It is not even possible to display content such as photos or videos. Meanwhile, some other international websites like YouTube or Twitter are still accessible.
Most likely this problem is related to the Facebook server connected to Vietnam. However, it is not clear exactly when this problem will be solved by Viettel and VNPT.
Source : Genk