Users lament because iPhone battery drains quickly, confusing capacity error: The culprit is the new update?
After months of anticipation, Apple has finally rolled out the iOS 15.4 update to iPhone users this week.
The update includes some cool features, including 37 new emojis, new voices for the smart assistant Siri, and the ability to unlock Face ID even while wearing a mask.
While many iPhone users are eager to download and experience Apple's new update, some recent user feedback has said that iOS 15.4 causes battery drain and causes iPhone to have strange capacity errors.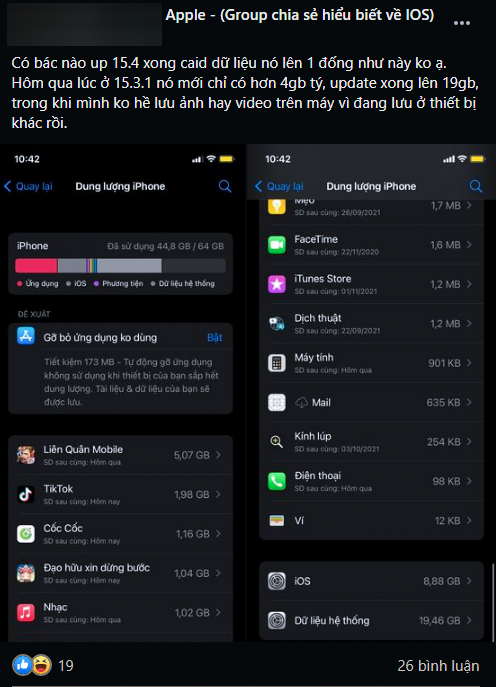 A user in Vietnam said that upgrading to iOS 15.4 has consumed 15GB more on his iPhone
According to Gizchina , feedback from some users said that their iPhone 's internal memory capacity has decreased by up to 10GB after updating to iOS 15.4. Even a user in Vietnam said that the upgrade consumed 15GB more on his iPhone.
However, others reported that the update only cost 1GB more used.
Not only causing confusing errors about capacity, iOS 15.4 is also said to be the cause of iPhone battery drain quickly, according to ZDNet .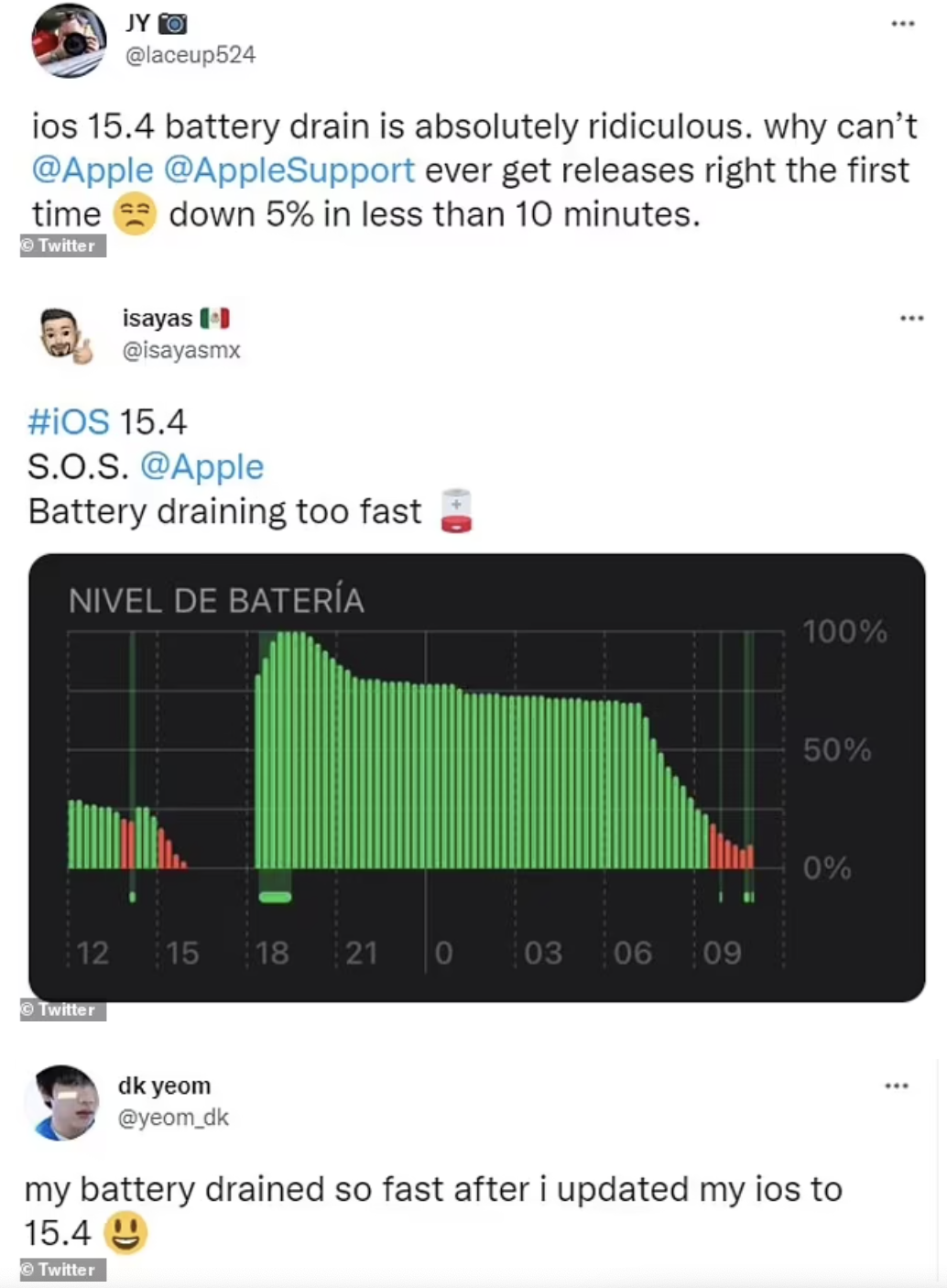 Many users complained because the iPhone battery ran out quickly after updating to iOS 15.4
" It feels so absurd with iOS 15.4's water draining battery. Why doesn't everything taste good the first time, Apple? My iPhone dropped 5% in less than 10 minutes ", person use JY to complain.
Another person even posted a picture showing how their iPhone battery has been drained since installing iOS 15.4, with the message: " Fuck Apple. Battery draining so fast. "
" My iPhone's battery drained very quickly after I updated to iOS 15.4 ", another person shared the same situation.
However, Adrian Kingsley-Hughes, a writer at ZDNet , said that it is less likely that this is a bug of the new iOS.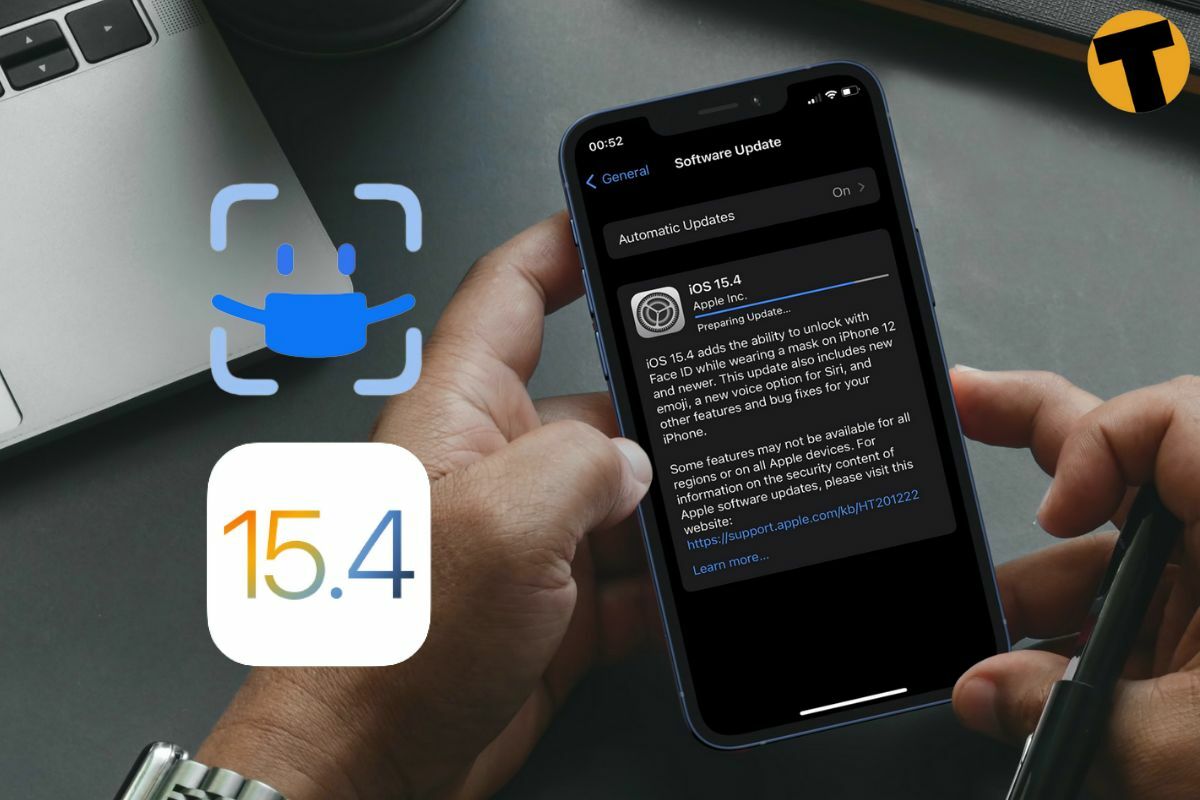 iOS 15.4 brings the ability to unlock Face ID even when wearing a mask on iPhone 12, 13 series
" Installing a new operating system on an iPhone results in a lot of things going on in the background, from indexing to battery recalibration, and this can last for hours or even days . This not only drains the battery, but recalibrating the battery can make the user feel that the battery is draining faster than it actually is, " saidAdrian Kingsley-Hughes.
Source : Genk