US senator urges President Biden to ban TikTok because of national security risk
Republican Senator Marco Rubio on Tuesday proposed that President Joe Biden block the video-sharing app TikTok in the US.
The move was made by Mr. Rubio after reports emerged that the Chinese government had bought a stake in the Beijing subsidiary of the parent company that owns TikTok, as well as taking one of the three seats on the board. Director of the company.
Rubio said that the White House " must take immediate action to remove Bytedance and TikTok from the market ", and pointed out that India has banned the app from 2020 to now.
" The Biden administration cannot pretend that TikTok is not owned by the Chinese government, " Rubio said. " Even in the past, it is a clear fact that TikTok poses a serious risk to the privacy of individuals and to the national security of the United States. "
Representatives for Bytedance TikTok, and the White House, were not immediately available for comment.
Reportedly, on Monday, multiple news reports revealed that Chinese government-owned companies had purchased a 1% stake in Bytedance Technology Beijing, an entity that maintains business licenses for businesses. the company's range of apps, like Douyin (the Chinese version of TikTok).
Newspapers have talked to multiple sources and looked through internal documents that a new shareholder is a company called WangTouZhongWen Technology, which is owned by three Chinese state entities: one operated by the state-owned enterprise. the country's top internet regulator, China's national television station under the propaganda arm of the Communist Party of China, and the government investment agency.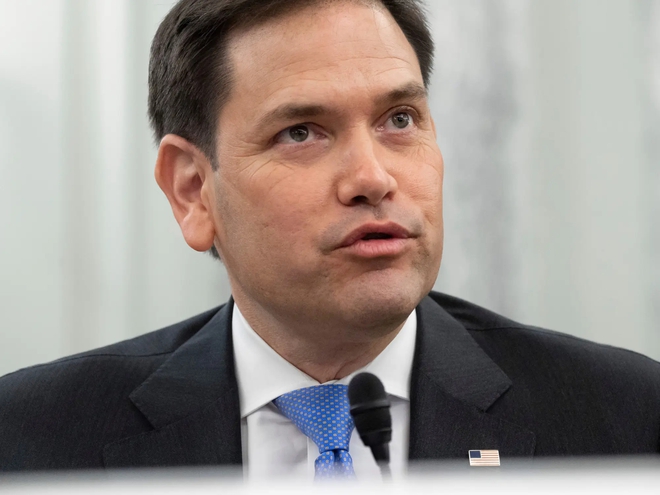 TikTok is not directly affected by this new share agreement, and the shares held by the Chinese government are not in Bytedance.
Rubio's call to block TikTok is in fact something that happened under former President Donald Trump. Several other officials, including a Florida senator, have expressed concern that US user data could be shared with the Chinese government.
The administration of former President Donald Trump issued an executive order forcing Bytedance to sell the TikTok US division in mid-2020, but so far, the deal has not been implemented.
The US government also wanted to block this application, not allowing US users to download TikTok from app stores, but President Biden ignored this decree in June. On the other hand, the new President continued. continues to expand one of Trump's other executive orders banning American companies from investing in certain Chinese companies.
Trump has banned American companies from doing business with Bytedance and other Chinese social media platforms.
Rubio's Adversarial Platform Prevention Act, introduced in October 2020, will " create a framework for the standards that must be met before a foreign, potentially high-risk application is allowed to operate. operating on US telecommunications equipment and networks, " he said. The bill could affect TikTok if the White House ignores Rubio's proposal on Tuesday.
Reference: Business Insider
Source : Genk