TW headphones market 2019: Apple AirPods still dominate, Samsung and Xiaomi compete for the No. 2 position
In its latest market report, Counterpoint Research came up with a not-so-surprising conclusion: AirPods still dominate the True Wireless headset market. According to the market research firm, the unveiling of the AirPods Pro display in October helped Apple grow headphone sales by 44% in the fourth quarter of 2019. AirPods and AirPods Pro sales totaled 6 million units, equivalent to a 41% market share in the quarter.
With the same market share of 6%, Xiaomi and Samsung are fighting for the No. 2 position, in which the victory is better than Xiaomi thanks to the success of Redmi Airdots. The next names in the top 5 are two low-cost manufacturers from China, QCY and JLAB. The True Wireless (TW) headset market continued to grow rapidly, reaching 51 million units in the fourth quarter.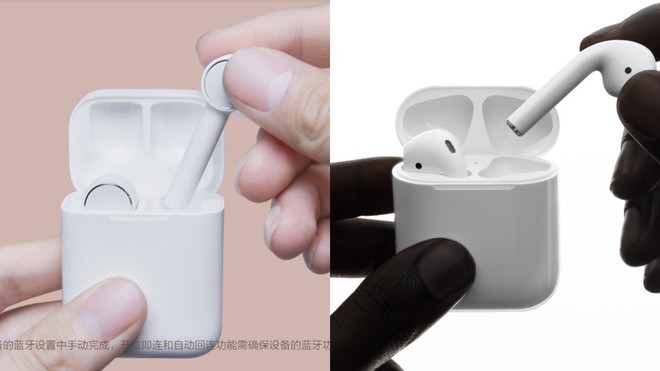 Despite the "clones" fiercely, Apple is still dominating the True Wireless market absolutely.
Throughout the year, Apple achieved a 47% market share of the 130 million TW products sold worldwide. Despite crushing competitors, Apple will likely continue to grow strongly this year: according to Counterpoint's prediction, AirPods' 2020 sales will reach 100 million units. At the same time, Apple is said to be preparing a new, cheaper version of AirPods Pro under the name AirPods Pro Lite.
At the bottom, Samsung will have to compete fiercely to occupy the No. 2 position of Xiaomi. Despite having shipped 8 million Galaxy Buds in 2019, the Galaxy Buds + model was launched by the Korean electronics company and the Galaxy S20 has not yet been equipped with noise canceling feature as rivals. The good news for Samsung is that it is second only to Apple in the segment above $ 100 while Xiaomi is "locked" in the low-cost segment with other Chinese brands.
Source : Genk