Turns out this is the reason why "hi-tech" players prefer to work from home!
Working angle – "assistant" to help increase concentration when WFH
From March 2020, the phrase Work From Home (WFH) has become popular. However, not everyone can adapt, leading to unpleasant emotions, which can worse affect work performance.
According to Buzzmetrics, 27% of people surveyed reported being distracted while working from home. Bao Tran (28 years old, HCMC) shared: "Although my house is also quiet, my work efficiency has decreased, before, I completed 90% – 100% of the items on the to-do-list, but now only done up to 2/3 of the list."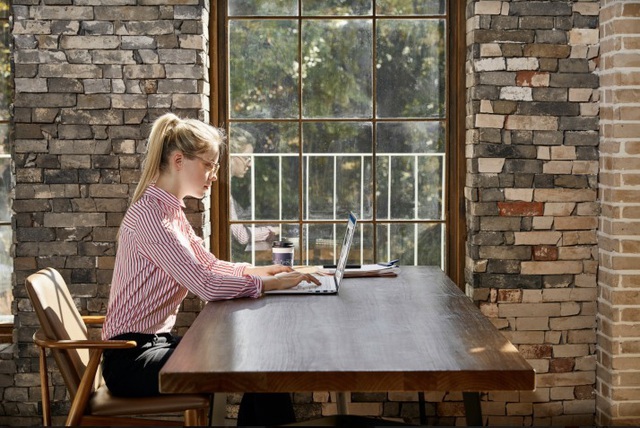 The workspace is the deciding factor for most of the work efficiency.
Huu Nhan (26 years old, Tien Giang) said: "Editors like me really need inspiration to be creative, if the surroundings bring a sense of excitement, then I can meet the deadline, the results are also satisfactory."
It can be seen that the point of "gathering" at home is one of the key factors supporting work productivity. So what's the best way to create a workspace?
1001 ways to turn your home office corner into a source of inspiration
There are 4 outstanding ways to "turn" your home workspace into a source of creative inspiration that you can refer to.
The first way is for those who like to find nature like Bao Tran, "I am very fond of the color green, if my workplace has more pots of green plants, I will feel comfortable". You can also actively seek out open spaces, under the trees so that whenever you look up, the swaying leaves seem to be "massaging" for a heavy spirit after hours of intense concentration.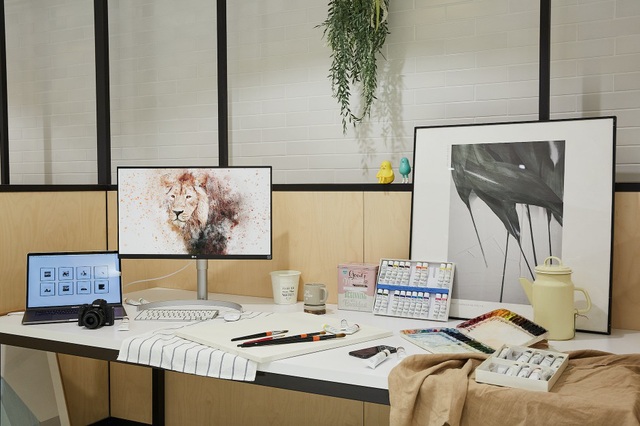 Young people today invest a lot in the home office corner with different decorating trends.
The second way is for artistic and intellectual souls through using favorite sayings or renovating the interior and lighting according to the owner's own point of view.
The third way is for most office workers, especially technology believers, who need to quickly solve their work thanks to the help of modern computer equipment. Office workers want to open many windows at the same time without fear of the machine "strike". A large screen, powerful configuration, fast response speed, smooth operations with good image display quality, accurate color parameter area are always sought after by designers and creatives. With the Freelancer group, priority is given to compact and lightweight technology equipment that can be moved to many places.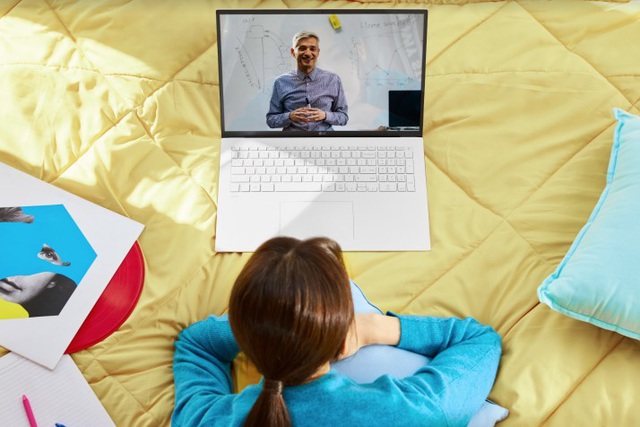 Compact, lightweight, durable and trendy are the priority criteria for choosing a laptop.
Ultimately, all users are looking for a balanced workspace that integrates work and relaxation in the same space. For hi-tech connoisseurs, the solution for that is the 2021 generation ITP informatics product suite "Make the best of quality, fully enjoy" just released not long ago. This set of solutions is considered to be optimal with the needs of the times, integrating many advanced technologies, meeting the needs of both work and entertainment, helping office workers gradually change form "from their desks to their desks." From table to living room" (From table to living room).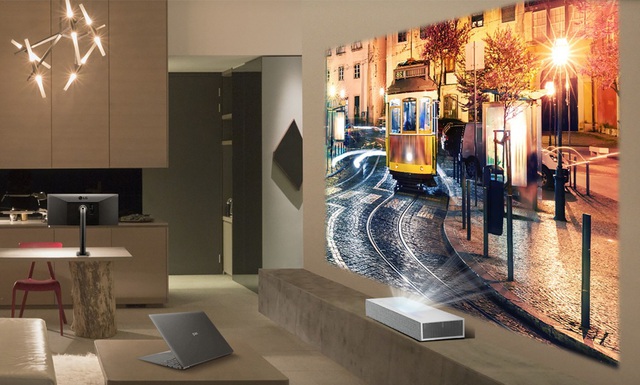 The set of LG informatics equipment brings the experience of "making the best of quality, enjoying it to the fullest".
The 2021 generation of ITP computing solutions with a quartet of LG monitors including: UltraGear, UltraWide, UltraFine and PC Monitor with design and feature upgrades to elevate the experience, this quartet maximizes its luminous potential create for users in the direction of multitasking, from solving work, to playing games, entertainment or watching movies. Besides, LG gram laptop also conquers users by outstanding features such as ultra-light weight and outstanding durability. This is a powerful arm for the discerning worker with trendy design and wide screen, new 16:10 aspect ratio, especially the lightest weight on the market today, only 999grams for 14" screen. and great battery life that lasts up to 22.5 hours. For those of you who want to experience cutting-edge technology and turn your home entertainment space into a movie theater, CineBeam projectors are a "gift" to help you entertain like at a professional cinema.
Quickly own the full suite of ITP computing products of the 2021 generation here to have a productive WFH season while still being comfortable and relaxing!
Source : Genk