"Turn" the XBox Series S into a gaming laptop to take anywhere with the XScreen screen
For a long time, the gaming console market has been divided into two clear categories: Consoles are high-configuration machines that are large and heavy, needing to be attached to an external monitor, and Portable consoles are geared towards small size. Compact, can be taken anywhere.
This boundary seems to be blurred with the xScreen accessory from UPspec Gaming – a monitor to "turn" the XBox Series S into a portable gaming machine.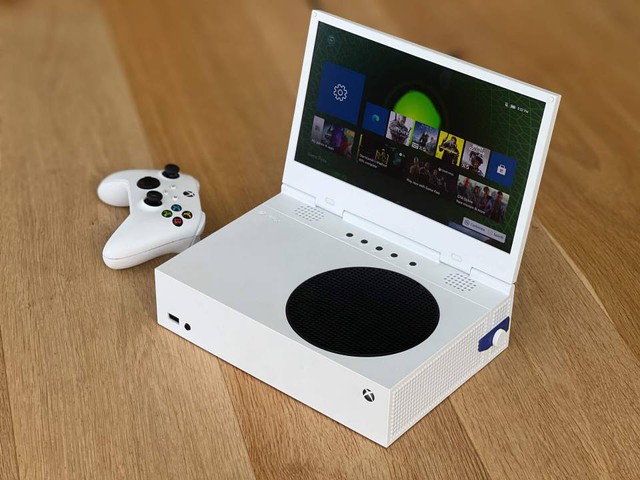 This is essentially a removable screen, connected to the XBox Series S via the HDMI and USB ports on the back of the machine, then fixed with 2 screws placed on both sides. A special feature is that it is designed to match the look of the XBox as well as has a hinge to fold down like a laptop.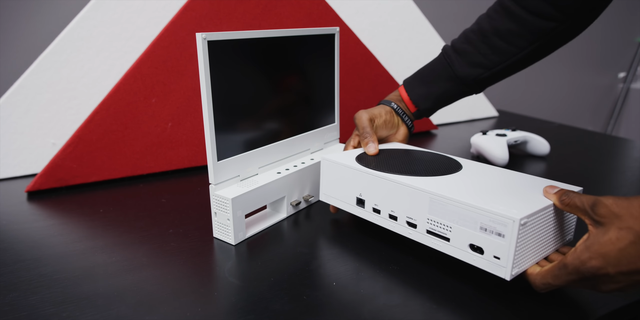 In terms of configuration, we have an 11.6-inch screen with FullHD 60Hz resolution in matte form to not cause glare when taking the device out in the sun. In theory, the XBox Series S is capable of playing games at 2K (1440p) resolution, but at a small size of only 11.6 inches, FullHD is considered by everyone to be sharp enough.
Although it says "portable", this kit will still have to be plugged into the wall. The back of the screen has a large hole to reveal the XBox's power port as well as the expansion card slot. The advantage of XBox when combined with xScreen is low power consumption, totaling only 66W. For comparison, gaming laptops usually have a power level of 150 – 250W.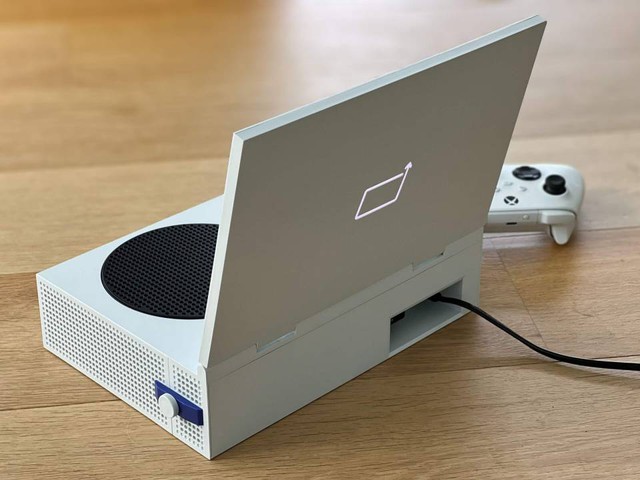 There are a number of disadvantages that users must accept with xScreen, including that the screen will block the machine's heat outlet in the closed state, so users must pay attention to turn off the device when not playing; In addition, the quality of the exterior finish is rated as not high by reviewers because it is completely made of plastic, which is also a "gen" product.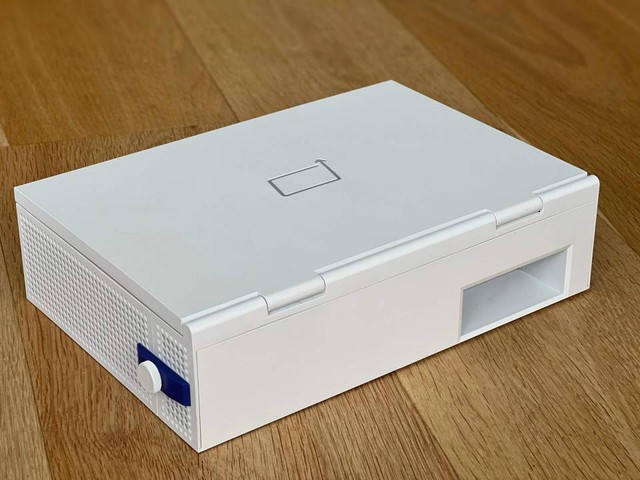 However, this is still a product worth considering for those of you who "love" to play games on XBox and want to take the device everywhere. UPspec Gaming also sells the product with a stand and a zipper pouch for 335 USD (7.6 million VND).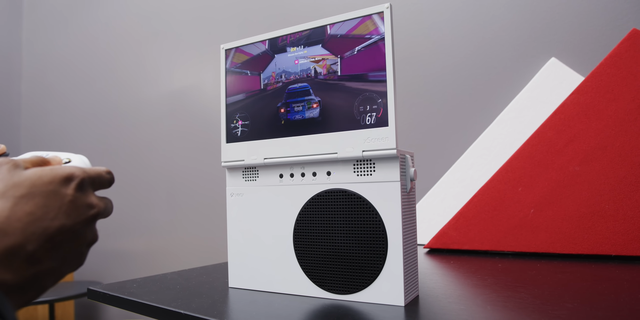 The product previously had a successful fundraising program on Kickstarter with 685 participants, the amount of which was 145,118 Australian dollars (equivalent to 2.4 billion VND). Readers who want to order can visit the company's HOME , the price will be more expensive than the time of calling, but there is no need to wait long.
Source : Genk