Try heavy gaming on the highest setting on OPPO Reno3
Recently, OPPO has officially introduced the Reno3 and Reno3 Pro duo in Vietnam market. As the two latest smartphones in the product line for young people, OPPO Reno3 is "cared" quite a lot about the experience factor, especially in terms of software, in order to give users a branded smartphone. ability to meet user needs.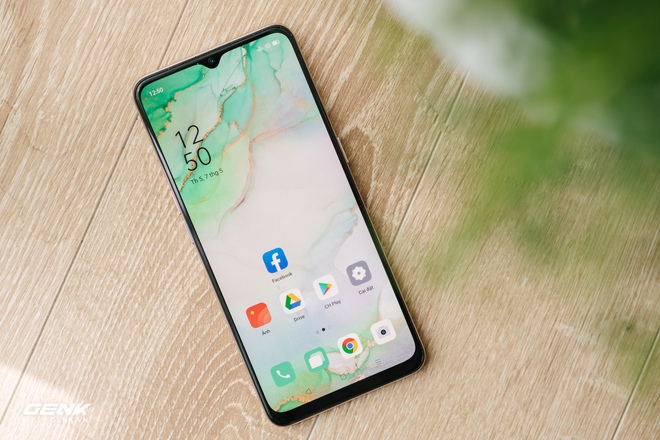 For OPPO's smartphone models, so far, users have said that OPPO only does well in the camera array and is associated with the ornate name "Selfie Expert". But in 2019 this year and in 2020, with the arrival of the Reno line specifically for young people, OPPO not only develops its strengths in cameras, but also continues to improve on the performance factor to catch keep up with modern trends.
Hardware specs? – Not all!
A brief mention of the hardware specifications of OPPO Reno3. In fact, OPPO has released many versions of the Reno3 for each market, and the version sold in Vietnam market will be equipped with Helio P90 chip for a relatively strong level of performance.
OPPO Reno3:
– Screen: 6.4 inch AMOLED, Full HD +
– CPU: MediaTek Helio P90
– RAM: 8GB
– ROM: 128GB
– Camera: 48MP F1.8 + 13MP F2.4 + 8MP F2.2 + 2MP F2.4
– Selfie camera: 44MP F2.4
– Battery: 4025mAh
– OS: ColorOS 7, Android 10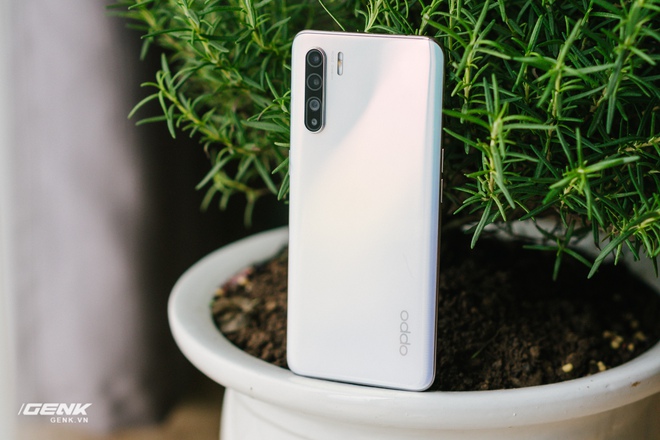 As we can see, when compared to several other product lines in the same price segment, OPPO Reno3 is a bit "inferior" in terms of performance in theory, however, OPPO has proved on the contrary, that hardware specifications are not everything, user experience is important and OPPO is at the forefront.
Performance and practical experience
Gone are the days when we were evaluating a smartphone's performance only by hardware specs. These parameters are important, but only the factors that help manufacturers can rely on that platform to optimize their smartphones, and OPPO has done quite well this, all thanks to the ColorOS operating system. 7 is heavily customized and focused on the actual user experience.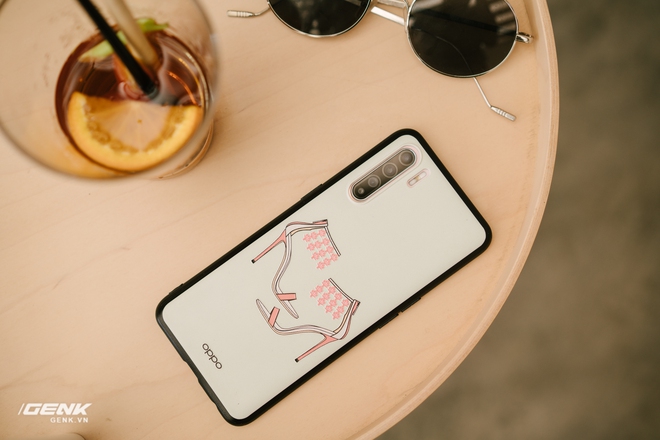 To demonstrate whether OPPO's ColorOS 7 platform can optimize the performance on the Reno3, we will go into practical testing of machine performance with today's popular games, from heavy to light and in highest graphic settings level.
With light casual games like Candy Crush, Adorable Home, Fruit Ninja or Zombie Tsunami, … OPPO Reno3 can handle extremely smoothly without any problems during the game. These games can not be difficult to Reno3.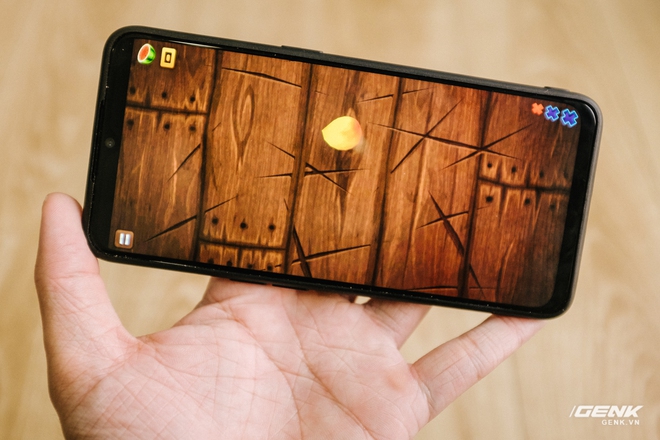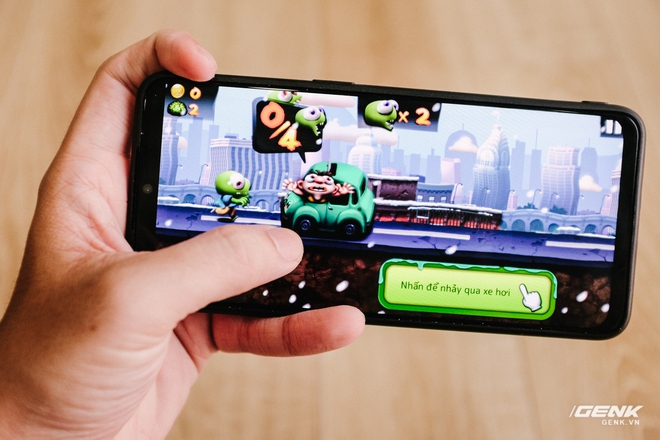 Switch to trying some of the heavier games. With the game PUBG Mobile, the machine automatically recognizes the graphics settings and high frame rate (High). At this setting, OPPO Reno3 can maintain at a frame rate of about 30FPS and rarely falls below this level even in situations of combat with the enemy.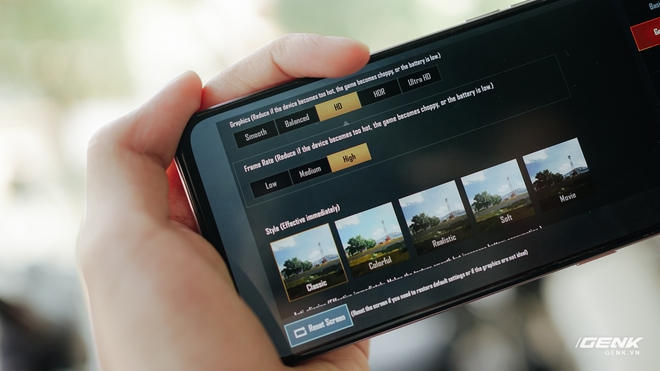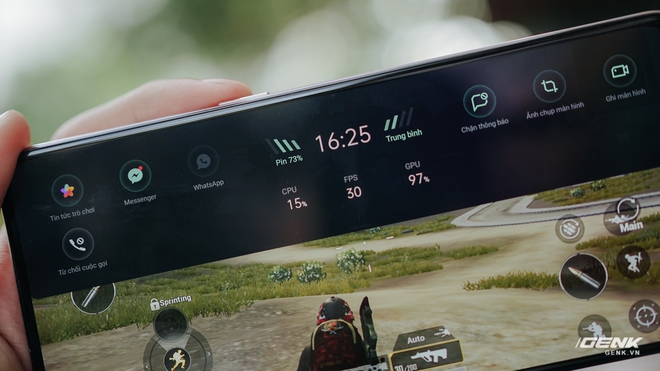 Try switching to the Smooth graphics setting with Ultra frame rate, users can play PUBG Mobile game smoothly at FPS ranges from 37 – 40FPS. This is a stable frame rate and gamers can play normally by default PUBG game is not set to automatically play at 60FPS.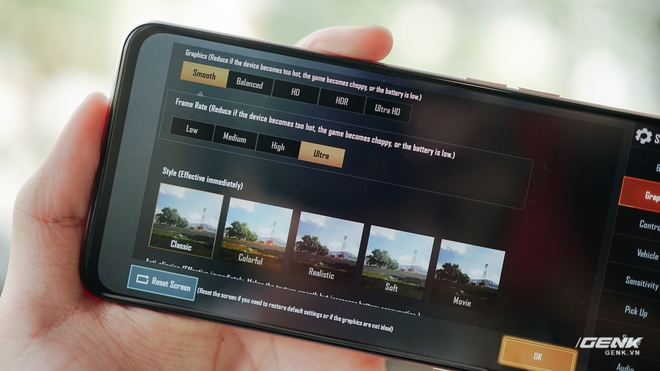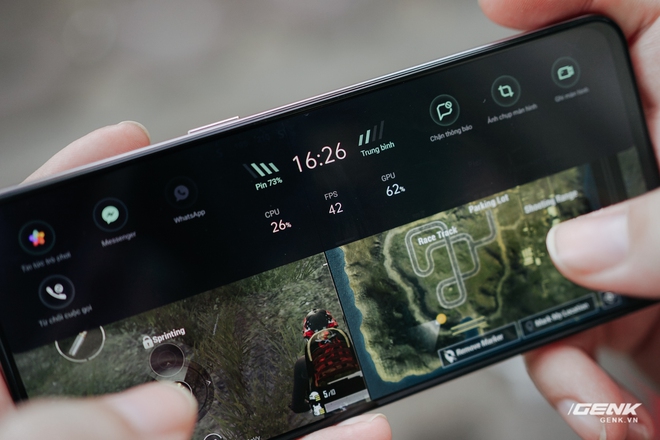 As for Asphalt 9: Legends, at the highest graphics settings, OPPO Reno3 can also be played at frame rates ranging from 27 – 30FPS. In addition, users can enable competition mode in Game Space to improve frame rates from 3 – 5FPS.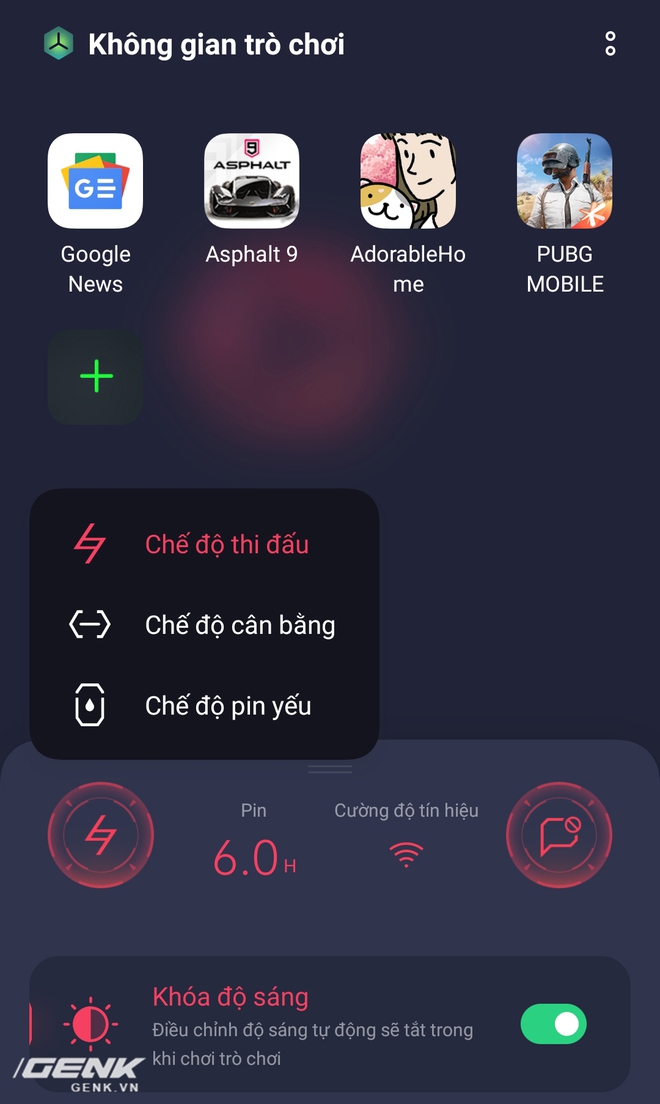 The supportive feature for gamers
In addition to smooth and stable gaming, OPPO also offers users special features to support during gameplay, especially the Game Space mode exclusively on the ColorOS platform. . With this mode, users can use to control the level of performance used for gaming (including competition mode, balanced mode and low battery mode) to suit each game genre as well as in accordance with the current battery capacity level.
In addition to Game Space, ColorOS 7 platform on OPPO Reno3 also has Hyper Boost mode built in. According to OPPO, this new technology is developed by the company itself. Hyper Boost with Game Space will not only improve system-wide performance, but also provide a smooth gaming and application experience.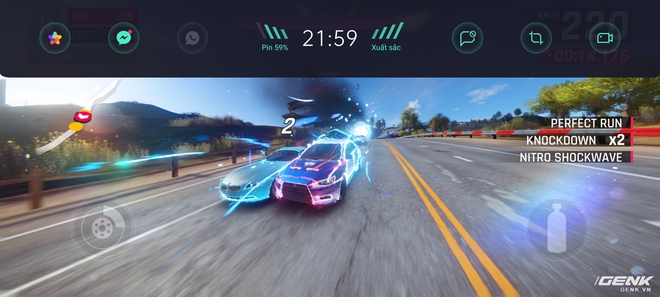 In addition, with a 4025mAh battery and exclusive VOOC fast charging technology, OPPO Reno3 is able to provide a seamless battery experience, without interrupting the gaming process.
Conclusion
Thus, although OPPO Reno3 is not a superior device in terms of hardware or performance, but only with the optimal tweaks from ColorOS software that OPPO was able to give users a playing experience. The game is completely smooth and stable. That is exactly what OPPO pursued right from the first days of launching Reno product line for young people: User experience is first!
Source : Genk