Torture Pixel 6 Pro: Impressive durability, not easy to scratch, difficult to bend
Recently, Jack Nelson from JerryRigEverything channel went to find out if Google's new Pixel 6 is durable and good enough. Of course, he still had the familiar tests with sharp objects, fire and using the force of the hand to bend.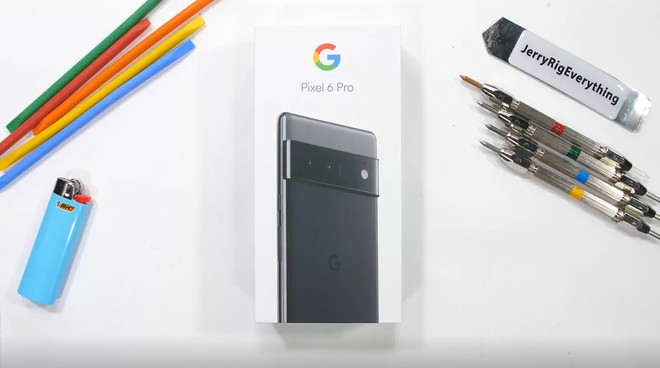 The good news is that according to basic tests, the Pixel 6 Pro is "well alive". Not surprisingly, with the screen's hardness test, the Pixel 6 Pro still performed quite well. The device uses the latest type of toughened glass Gorilla Glass Victus today.
The device only scratches from level 6 or 7 on the Mohs hardness scale. This result is generally quite similar to most smartphones on the market. This also means that it will be quite safe if left with coins or some other not too sharp object in the pocket.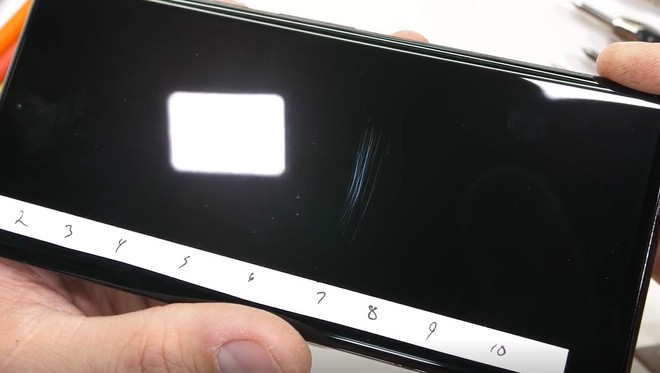 The chassis is finished from metal, so it is more difficult to scratch. However, the top of the device uses hard plastic. This is most likely where the antenna that supports the 5G feature is located. Therefore, users need to pay attention to the top of the device to avoid scratches.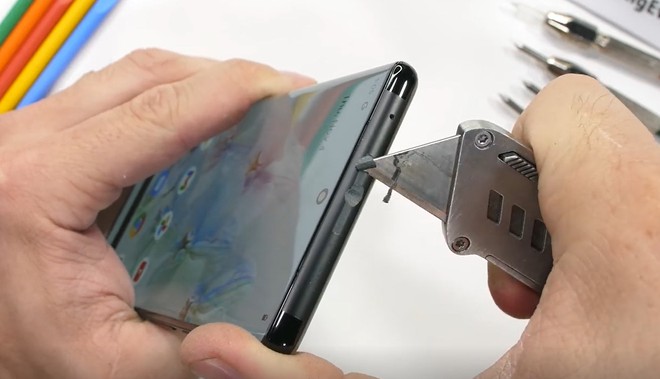 Meanwhile, the rear camera cluster is protected by a strong tempered glass layer, so it is not easily scratched. However, the connection point between the camera cluster and the edge of the device is finished from metal, so users need to pay close attention.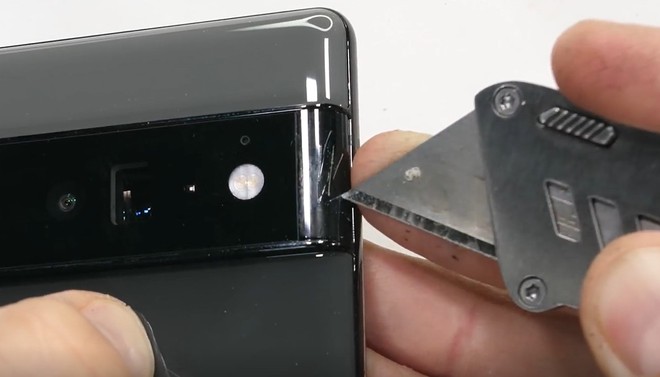 Even when scratched, the fingerprint sensor under the screen of the device still works perfectly without any problems, thereby increasing the security of the device.
Because the device uses an OLED screen, after the challenge with fire, the screen appears a scorched mark and cannot disappear after that.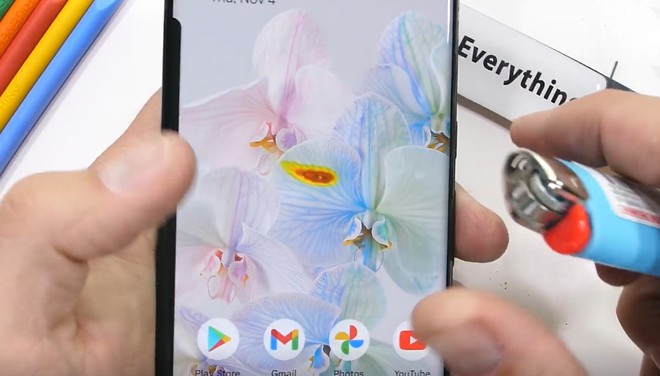 The good news is that despite its quirky design, it doesn't affect the Pixel 6 Pro's bend test results.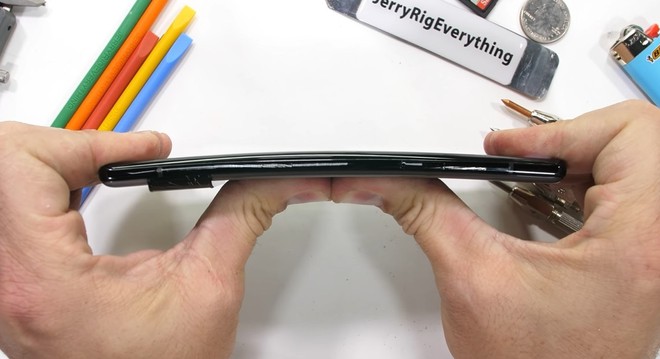 Although the machine has a slight bend while Zack bends with all its force, it is still not enough to cause this machine to show signs of damage. However, it is unknown whether this new design will make the Pixel 6 Pro more difficult to repair.
It's rare that one can accurately predict the durability and ruggedness of Pixel phones, especially over the past two or three years. There have been questionable material choices, such as Google's use of plastic for high-end devices like the Pixel 5, or display-related problems that can't be remedied with software solutions.
Each generation of Pixel is almost like a game where users have to guess whether the device will have any problems or not.
Endurance test with Pixel 6 Pro
Refer to Slashgear
Source : Genk