Torture Galaxy Z Fold2: The screen is still easy to scratch, but the hinge and frame are upgraded more durable
As usual, every time any new flagship is sold, JerryRigEverything, YouTube channel specializing in "dissecting" and "torturing" smartphones will conduct endurance tests. This time is no exception, the "victim" is none other than the newly launched Samsung Galaxy Z Fold2, priced at nearly $ 2000.
This year, Samsung has improved and upgraded quite a lot on the new generation Fold. Galaxy Z Fold2 has a larger, more durable, more quality screen as well as an upgraded screen hinge to limit dust getting inside the machine.
According to JerryRigEverything, although Samsung has done quite a few upgrades for the new Fold generation to make the device more durable, but due to the characteristics of the flexible AMOLED panel, the Fold2 is still a relatively fragile smartphone, especially. is about the folding screen. In Fold2, Samsung continues to use UTG (ultra-thin glass) screen technology, but like the Galaxy Z Flip, this glass is located under the thin plastic (firm) that protects the top of the screen. Figure. Therefore, this outer plastic layer will still be easily affected by external physical effects, even nails can easily leave a deep mark on the screen.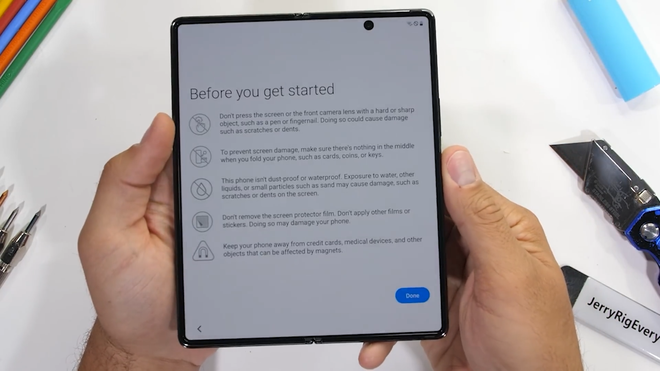 This year, Samsung continues to add a lot of notes when using the Galaxy Z Fold2 such as: do not press your hands too hard on the screen or the selfie camera area of ​​the machine, do not leave small objects in between the two screens or products. Not resistant to water and dirt …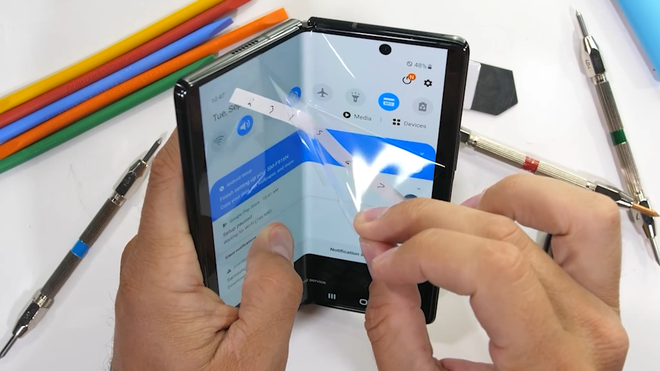 The Galaxy Z Fold2's screen is protected by a thin screen protector. Samsung recommends that users should not remove this sticker to ensure the durability of the screen. However, according to JerryRigEverything, the patch is not as important as it was on the first generation.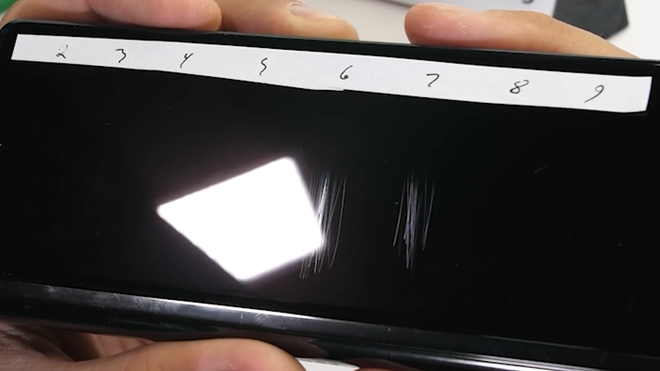 The Galaxy Z Fold2's secondary display is protected by Corning's latest Gorilla Glass Victus. This screen starts to experience scratches when using sharp objects with a hardness of level 6 or higher, similar to other high-end smartphones on the market.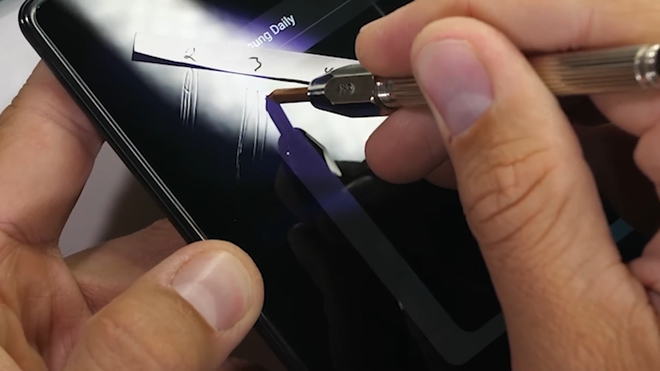 The main screen inside is easier to leave marks because the top layer is a protective plastic layer.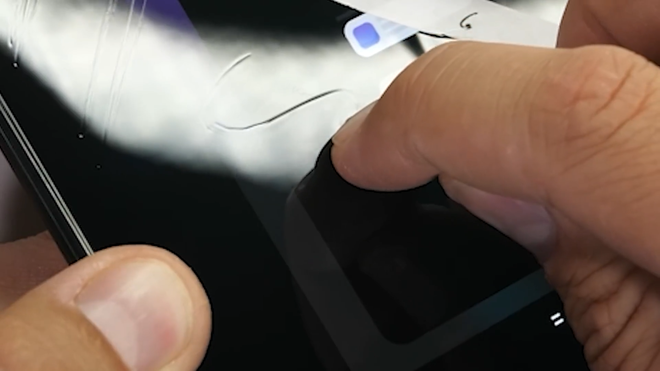 You can even use your nails to "draw" on this screen.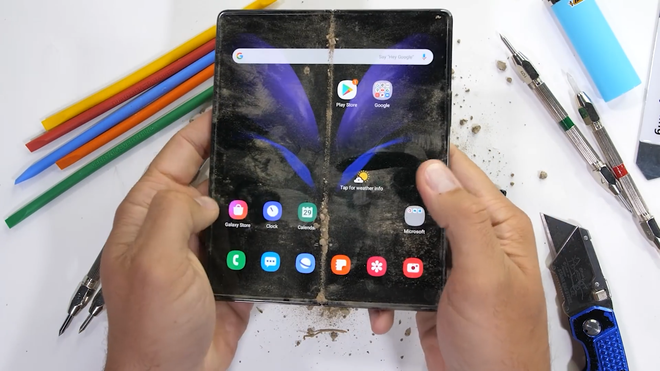 Galaxy Z Fold2 has a screen hinge that is added a "dustproof" layer to help prevent most of the dirt from getting inside the folding mechanism of the machine. According to JerryRigEverything, this dust barrier works quite effectively.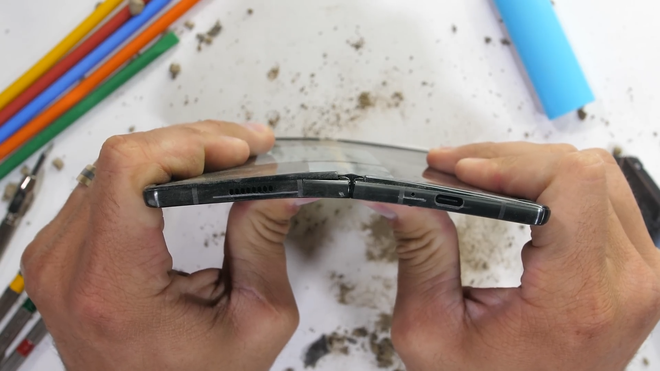 Try to bend the device in the opposite direction of the hinge, although it has tried it twice, but the Galaxy Z Fold2 is quite solid and passed the JerryRigEverything test. The metal frame is more durable than the first generation.
Source : Genk