Today (March 15), Vietnam clinically tested the 2nd COVID-19 vaccine
This is COVIVAC vaccine of Nha Trang Vaccine and Medical Biologicals Company (IVAC). The test injection will be done by IVAC in collaboration with Hanoi Medical University and the Central Institute of Hygiene and Epidemiology.
Phase 1 is expected to test on 120 healthy volunteers aged 18 to 75, divided into 5 groups. In which, 4 groups used vaccines 1mcg, 3mcg, 10mcg and 1mcg with additional excipients. One group received placebo injections for comparison with the 4 injected groups. Each volunteer was given 2 injections, 28 days apart.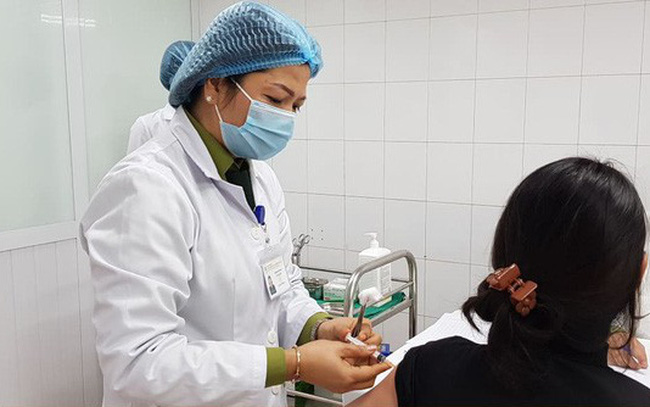 Before the clinical trial, the test results on animals and in the laboratory had good results in safety, immunogenicity and protective effect.
According to information from the COVIVAC vaccine research group COVID-19, there were thousands of volunteers registered to participate in the vaccine clinical trial.
COVIVAC vaccine is researched and produced on chicken eggs technology with embryo, a vaccine in liquid form, without preservatives. This technology is also used to produce vaccine to prevent seasonal flu circulating in Vietnam.
IVAC is the only research and production facility in Vietnam to actively source eggs for vaccine production.
After 7 months of research, the Institute of Vaccines and Medical Biology has successfully produced 3 consecutive batches on a large scale, from 50,000 to 100,000 doses per batch. Expectedly, the cost of one dose of COVIVAC vaccine after the factory is shipped is 60,000 VND / dose. The Ministry of Health said it will ensure the basic principles of vaccine production in Vietnam.
It is known that IVAC has been invested by WHO with complete, synchronous facilities and production scale of 6 million doses of vaccine / year, which can be upgraded to 30 million doses / year when a pandemic occurs.
IVAC is also one of 14 influenza vaccine production facilities selected by the World Health Organization to order when a pandemic occurs.
Success in research and production of preventive vaccines will help Vietnam be proactive, ensure supply, ensure health security and be ready to serve the pandemic.
Vietnam is also one of 39 countries meeting WHO vaccine management standards, which is also a condition for Vietnamese manufacturers to not only actively source vaccines in the country but also export abroad.
Source : Genk