Tobacco company will now sell more ventilators, for those who need treatment for lung disease
The tobacco industry and the processed food industry operate under very similar formulas. In the past, they both wanted to manipulate science to hide the dangers of their products. Both have bribed scientists to say tobacco doesn't cause lung cancer , and sugar in processed foods does n't cause the obesity epidemic .
After they could no longer hide the harmful effects, they focused on campaigns to " bleach " products or appease consumers. The processed foods industry launched low-fat, low-sugar products, and the tobacco industry followed with low-nicotine products, and now smokeless e-cigarettes.
This similarity was pointed out by Michael Moss , a Pullitzer Prize-winning investigative journalist in his book The Hook: Food, Free Will, and How Giant Companies Harness Addiction ours ".
In it, Moss pointed to the next trend in the processed food industry, where giant companies are now buying and merging companies that produce diet foods. Heinz buys Weight Watchers, Unilever buys SlimFast, Nestle buys Jenny Craig and Cinnabon and Carvel buys Atkins Nutritionals.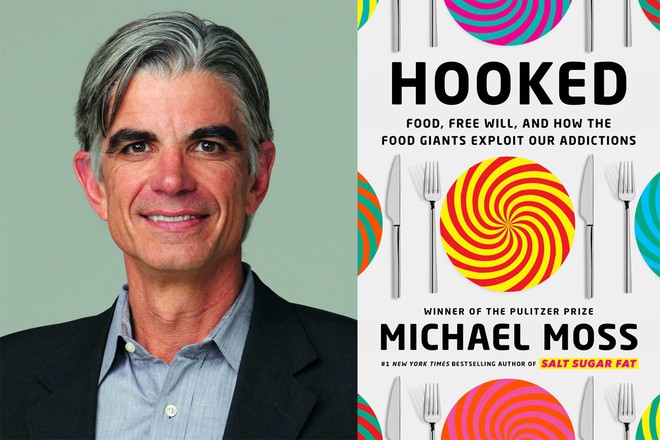 Michael Moss and his book expose many of the tricks of the food and tobacco industries.
Most of the dietary supplement brands were sold to other parent companies. Moss said this will help the food giants make a profit on both ends. At one end, they sell products to fatten customers, at the other end, they sell products that support weight loss.
But perhaps Moss could not believe that this recipe could also be copied into the tobacco industry. Accordingly, in mid-September, Philip Morris International (PMI), the giant that owns the Marlboro brand, reached an agreement with the shareholders of Vectura Group Plc to acquire a ventilator and medical equipment manufacturing company. UK economy for 1 billion pounds.
So starting now, you'll see a tobacco company selling ventilators, serving patients with lung disease caused by their own cigarettes.
Tobacco giants build healthy image
Tobacco is the only legal consumer product that is killing half of all users globally and placing a tremendous burden on the health systems of all countries. According to the latest figures from the World Health Organization (WHO), tobacco is killing about 8 million people every year. That's the equivalent of 22,000 people a day, 900 people an hour, and 15 people dying from tobacco every 1 minute.
WHO considers tobacco to be the top health threat we face. It causes a multitude of diseases including: cancer, cardiovascular disease, stroke, lung disease, chronic obstructive pulmonary disease, emphysema, chronic bronchitis…
In addition, smoking also increases the risk of tuberculosis, certain eye and vision problems, as well as immune diseases and rheumatoid arthritis. In men, smoking can cause erectile dysfunction.
The good news is that with increasing public awareness, global sales and consumption of tobacco products have been steadily declining over the past 20 years. According to experts at market analysis firm Jefferies, tobacco could disappear from some countries around the world within 10 to 20 years.
This is the result of a long struggle with the giant tobacco corporations through communication, educating people about the harmful effects of tobacco, taxing and building strict legal regulations. regarding this sensitive item.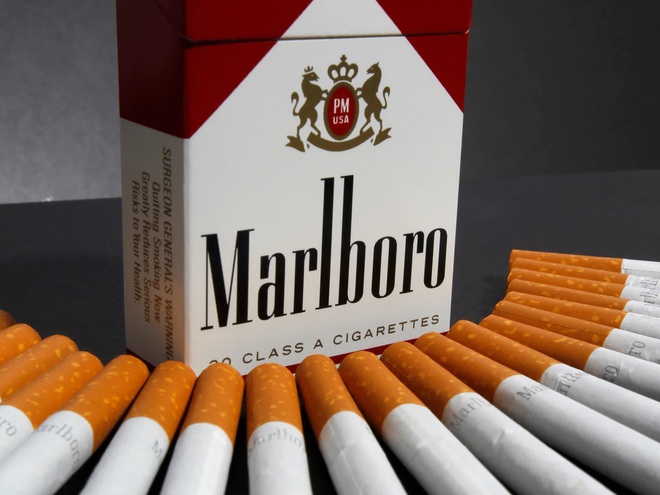 Global cigarette sales have been steadily declining over the past 20 years, which makes tobacco companies want to transform.
However, giant tobacco companies leading the global supply chain like Philip Morris International are not unaware of it. They have long had a strategy to deal with this trend. For example, Philip Morris is currently trying to market itself as a health-conscious company with a vision of a " smoke-free future ".
One of their first steps was to produce nicotine-free tobacco products, such as nicotine replacement therapy, to help people quit. Then they invented new products like e-cigarettes and vaporizers claiming they were safer than traditional cigarettes.
In the latest move to diversify its portfolio, Philip Morris has acquired UK healthcare company Vectura. Vectura is formerly known as a company specializing in the production of breathing products such as inhalers, aerosols or hospital nebulizers for people with asthma and lung diseases.
This will help Philip Morris in the short term profit more from the treatment of diseases caused by their tobacco products. Because nebulizer is a device commonly used for patients with lung disease caused by smoking.
But medical experts say the story doesn't simply end there. The Philip Morris acquisition of Vectura also started a lot of trouble in the health care field later on.
What happens when a wolf in sheep's clothing?
In an article on The Conversation, three scientists Kristin Carson-Chahhoud from the University of South Australia, Bruce Thompson from the School of Health Sciences, Swinburne University of Technology and John Upham from the University of Queensland said the acquisition Vectura means a lot to Philip Morris.
That's because the company is working towards a goal of achieving " at least $1 billion in annual net sales from nicotine-free products by 2025 ". To do that, they are expanding the development of vaping and e-cigarette products, smokeless inhalation devices. Vectura has aerosol technologies that allow Philip Morris to research and develop its products in that direction.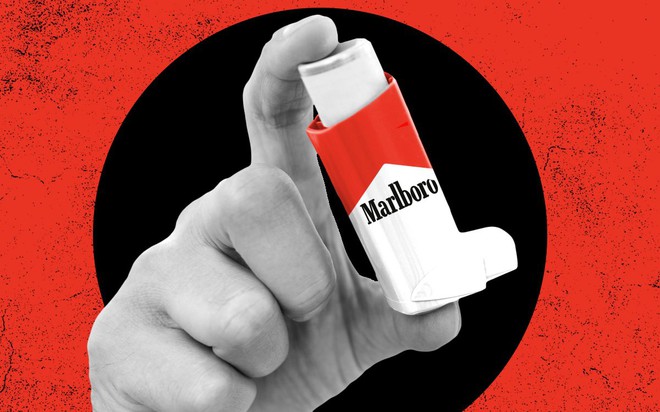 Will the future have Philip Morris-branded breathing aids?
In addition, the sale of Vectura's ventilators itself is still profitable for the company. And what's more, acquiring a medical device company means Philip Morris gets " a seat at the table " with policymakers and healthcare professionals. This means that from now on, in the name of Vectura, the people of the tobacco industry will have a say in the development of health policy, especially in the UK.
This made Jonathan Ashworth, a member of Parliament of the United Kingdom of Great Britain and Northern Ireland vehemently protest. "The government should have stopped this deal," he wrote on Twitter.
Health groups such as the UK Asthma and Lung Association have also raised the question of whether a tobacco company should be allowed to own a company that treats respiratory diseases caused by tobacco.
They wrote a letter calling on the British government to look into the conflict of interest issues in the Philip Morris and Vectura deal. The letter was signed by 35 other medical organizations, industry experts and doctors.
Sarah Woolnough, chief executive of the UK Lung and Asthma Foundation, said: " There is now a very real risk that the acquisition of Vectura by a major tobacco will lead to drug industry consequences. leaves would have undue influence on UK health policy".
Not stopping there, the acquisition of Vectura by Philip Morris can also have far-reaching effects in the field of research and treatment of respiratory diseases.
Many public health organizations, health professional bodies, universities, health professionals and researchers cannot and will not work with tobacco companies or their owned subsidiaries. . This is explicitly stated in the World Health Organization's Convention on Tobacco Control due to concerns that conflicts of interest could affect study results.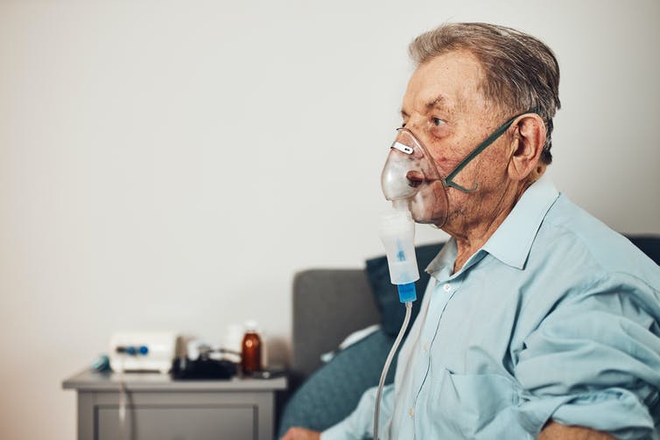 One of Vectura's main products is an aerosol ventilator for patients with lung disease.
Previously, experts and scientists worked for Vectura, receiving funding from this company as a healthcare company that can produce results independent of the tobacco industry. .
But now, when their funding is dominated by Philip Morris, their research will no longer be as reliable as before, because we understand that it is difficult for a tobacco company to fund research. harm their products.
This started to happen with pharmaceutical conferences such as the Delivering Medicines to the Lungs Conference ending Vectura's sponsorship program, forcing company representatives to leave the committee and barring them from participating again. again.
In the future, Vectura-related companies, medical professionals, and researchers may be restricted from participating in medical science and ethics committees. The European Respiratory Society, for example, will disqualify any scientist with ties to the tobacco industry in the past ten years.
Australia's Pharmaceutical Benefits Scheme (PBS) will need to reconsider whether it should include Vectura medical devices in its support portfolio now that it is relevant to the drug industry. leaves.
This can lead doctors to search for new devices for their patients. Many people with lung disease themselves will be afraid to use a tobacco company's equipment. And switching from one device to another can come with consequences such as impaired quality of care, new side effects and poorer clinical outcomes.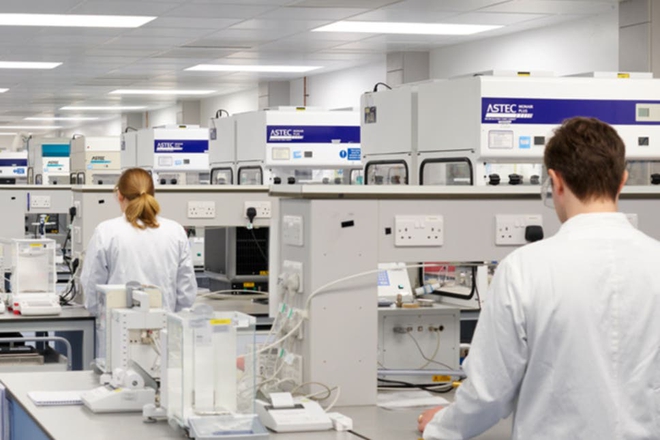 Vectura is a company founded by scientists at the University of Bath in 1997, they have a lot of research products to treat diseases caused by tobacco.
Faced with these concerns and criticisms, Philip Morris says the scientific and medical communities are being too harsh on them. Jacek Olczak, the company's chief executive, told the Telegraph that many critics are holding on to an old prejudice and enmity with Philip Morris as a tobacco company. So they don't want to support Philip Morris as the company transitions to a nicotine-free strategy.
Still, Carson-Chahhoud, Thompson and Upham say it's hard to believe the tobacco industry will change. They are by far one of the deadliest industries in the world. With the acquisition of Vectura, Philip Morris is just "trying to disguise itself as a health brand ", and that will do more harm to the public health sector than good.
Refer to Theconversation
Source : Genk