TikTok rose strongly, threatening the position of Facebook application in user smartphone memory
The video-sharing platform from China is forecast to catch up with YouTube by 2024, when the two are likely to generate about $23.6 billion in ad revenue, even though TikTok launches the global market behind the competition. owned by Google for 12 years!
Last year, TikTok overtook the global ad market share of Snapchat, previously seen as the top choice among teens and 10xers, and by the end of this year, it will surpass Twitter. TikTok's global ad revenue in 2022 could triple, which is higher than Snapchat and Twitter's $10.44 billion combined.
" TikTok's user base has exploded over the past few years, and the amount of time users spend on the app has also been enormous, " said Debra Aho Williamson, an analyst at Insider Intelligence. " It broke from its original roots as a dancing and lip-syncing app. It set trends and deepened the connection with content creators, which kept users engaged. , from video to video "
TikTok reaches its 1 billionth user by 2021, just 4 years after its global launch, half the time it takes Facebook, YouTube, or Instagram, and 3 years faster than WhatsApp. Earlier this week, analysts at data.io had to change their forecast that TikTok would hit 1.5 billion monthly users this year, after analytics data showed the platform had already surpassed the column. The aforementioned milestone reached 100 million users in just the first 3 months of the year.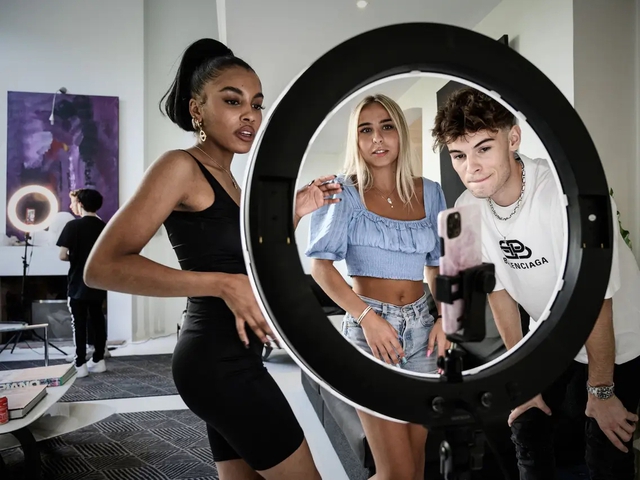 The company also won the battle to win the sympathy of social network users, mainly the 18-25 year old group, which is also the group of users with the largest decline in number on Facebook. The metric forced parent company Meta to find a way to compensate by attracting them to its co-branded platform, Instagram.
Tiktok is also getting more and more addictive. Although the platform is technically only available to users 13 and older, an estimated 16 percent of children aged three to four watch content on TikTok, according to research conducted by media company Ofcom. . For children aged 5-7, this figure is 29%.
Last year, the average TikTok user spent 19.6 hours per month on the app, comparable to Facebook, which is the world's leading social networking platform with hours spent. In 2018, this number for TikTok was only 4.2 hours, which means that in just 4 years, the average TikTok time of a user has increased nearly 5 times.
" Facebook has always been the biggest competitor in this space in terms of user ratio, " said Sam O'Brien, chief marketing officer at marketing firm Affise. " But they can't seem to convince loyal TikTok users to return to their platform. TikTok has found its own way to bring addictive quality content to its platform. "
Mark Zuckerberg's meta still dominates the market – currently, Facebook has 2.9 billion monthly users, and Instagram has 2 billion, both of which are estimated to be $85 billion in ad revenue by 2024. and $82 billion. However, last month, it was reported that out of fear of TikTok, Meta had to hire an outside company to stigmatize the rival platform, calling TikTok " a real threat, especially because it's a threat. " a foreign owned app "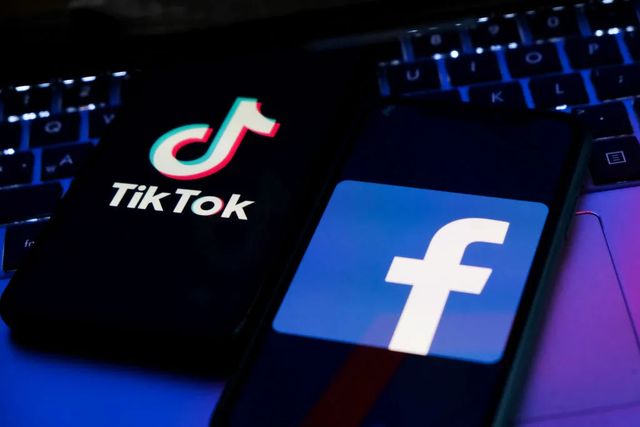 " Meta clearly finds itself in a battle against TikTok for the love and attention of young users, which make up a large portion of the social media market, " said O'Brien. " TikTok has seen strong user growth since the global pandemic hit, taking in a large portion of its competitors' customers. "
Meta's tactic is to capitalize on the skepticism that the Donald Trump administration has imposed on Chinese companies ranging from telecom giant Huawei to TikTok's parent company ByteDance, calling it a threat to Chinese companies. with national security because of the ability to send private data of users back to the Chinese government.
Two years ago, India, one of the biggest markets for social media platforms, banned 59 Chinese apps, including TikTok. However, Mr. Trump's plans to force ByteDance to sell its international division to an American company, such as Microsoft or Oracle, went up in smoke after his defeat in the most recent US presidential election.
But user skepticism remains, including in the UK, which has banned the use of Huawei equipment in domestic mobile networks. Last year, research showed that nearly a third of Britons were concerned TikTok might share their private data with Chinese authorities. Among users aged 18-34, up to a third believe the platform will "give up" their data if asked by the Chinese government.
ByteDance is also under pressure at home, as the Chinese government seeks to seize control of the domestic tech giants. ByteDance co-founder, billionaire Zhang Yiming, in May last year unexpectedly announced his resignation as CEO, and in November left the chair of ByteDance in the midst of the company's structural overhaul, which will separate. divided into 6 separate business divisions.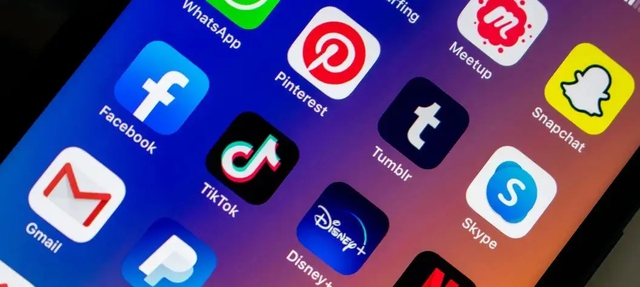 Still, the company hasn't faltered, and last December TikTok was rated the world's largest unicorn, worth an estimated $353 billion – up from $80 billion a year earlier. – and investors are waiting for a "blockbuster" IPO in the near future. ByteDance's total revenue, which includes its China business and revenue from e-commerce and in-app transactions, grew 70% last year to $58 billion ($34.3 billion in 2020). USD).
While Meta is still a much larger company, and its revenue grew 37% last year to $118 billion, Zuckerberg clearly sees a need to launch a counter-attack to regain credibility and diversity. its advertising-based business model.
Known for its ability to "copy" innovations that have been successfully adopted by competitors, Meta is currently working on launching a virtual currency that company leaders call "Zuck buck", with the purpose of allowing users to buy and use on Facebook and Instagram – a tactic very similar to the one that TikTok has been implementing with quite satisfactory results, as shown in a report earlier this week that said this is the world's most fertile application for in-app transactions. Accordingly, TikTok users in the first quarter of 2022 spent up to 840 million USD to buy the platform's virtual currency, which is used to give to content creators as well as increase the prestige of their videos. 40% over the same period last year.
" That's the best result ever seen for any app or game, " said Lexi Sydow, research director at data.ai, the company that released the report. " This is the first app ever to beat a game in terms of consumer spending in a given quarter "
Zuckerberg's plan to diversify revenue is probably the next attempt after the company failed to launch a TikTok clone called Lasso in 2018, a meager product with a lifespan of less than 18 months. . Meta is still patient with its short-form video product Reels, which launched in 2020 on Instagram and last year on Facebook, but that doesn't seem to have stopped TikTok from continuing to grow stronger.
" Some young people have abandoned Facebook altogether, " said Jamie MacEwan, media analyst at Enders. " In the UK, 18-24 year olds spend as much time on TikTok as Facebook, Instagram, and WhatsApp combined. It's fierce competition. TikTok is the fastest growing, most popular, and is most notable competitor ".
Reference: YahooFinance
https://genk.vn/tiktok-troi-day-manh-me-de-doa-en-tri-ung-dung-facebook-trong-bo-nho-smartphone-nguoi-dung-202204131555198.chn
Source : Genk