Thought to get rich from negative oil prices, but computer errors turned speculators into millions of dollars in debt
Syed Shah often buys and sells foreign currencies through his Interactive Brokers (IB) account. But seeing the price of oil go down dramatically, this speculator could not hold back the desire to make money from this fortune.
On April 20, the Shah, with an amount of USD 77,000 in his account, decided to participate cautiously. He bought the first five contracts (each contract equals 1,000 barrels of crude oil) for $ 3.30 per barrel. About 40 minutes later, he bought another 21 contracts when the price was only 50 cents (equal to $ 0.5) per carton.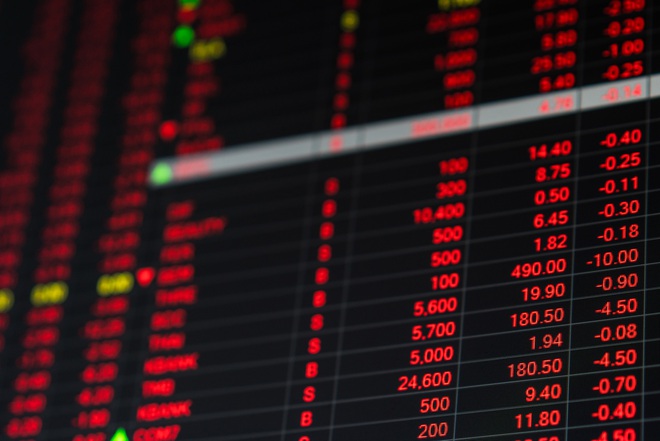 As the price of oil continued to fall freely with no stops, Shah even tried to place a buy order at the negative oil price but the IB system rejected the purchase. By this time he believes that oil prices will not be able to fall below 0 USD. So, he ordered 212 WTI oil contracts for 1 cent per barrel – even cheaper than water.
He believes he has a heavenly opportunity. When the price of oil could not get any lower, as long as it moved a little, he could multiply his account several times. But it turned out that his dream had turned into a terrible nightmare he could not even have imagined.

IB's trading system reported an error when the order was placed at a price of 0 USD.
By that evening, he was stunned at the news bulletin board, filled with an unprecedented event in history: oil prices fell to $ 37.63 a barrel. Even at the time he ordered for 1 cent per barrel, the actual price of oil was negative $ 3.7.
It turns out that something that has never happened in history is not included in the calculations of the founders of the IB trading system, so it not only does not show negative prices, but it is also unable to process orders. place an order for less than that. This has led to Shah and some other traders confidently placing buy orders at 1 cent per barrel of oil.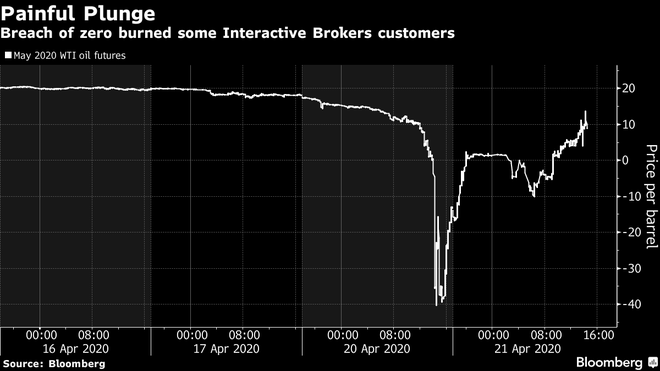 Oil prices fell to negative 37.63 USD on April 20 last.
With a total of 238,000 barrels of oil ordered at an unbelievably high price, Shah owes Interactive Brokers an amount of up to nearly $ 9 million in losses – he will not be able to continue trading until he returns. This money. On that disaster morning, he still had $ 77,000 in his trading account.
" I was really shocked ." The 30-year-old speculator said. " I feel like I've been stripped of everything, all my possessions ." Shah said after receiving the announcement of the difference of up to $ 9 million, he could not sleep for 3 consecutive days.
Shah is not the only victim of this unique event in history.
Billionaire Thomas Peterffy, founder of trading platform Interactive Brokers
Earlier this week, billionaire Thomas Peterffy, founder of trading platform Interactive Brokers, said that the platform's failure to display past negative oil prices was " a mistake of $ 113 million for us. "
" We will use our funds to compensate for any losses when oil prices fall below zero for clients who have been locked out of the price position during the price period," he added. The oil is negative . " Obviously IB also has a part of responsibility in this incident when not promptly upgrade the system to deal with negative prices that may come in the future.
Anyway, IB's compensation decision could help Shah escape from nothing when faced with such a big debt.
Refer to Bloomberg
Source : Genk