This Western country is facing the utopian reality: Life without Google!
Google has objected to a proposed law to force the company and Facebook to pay Australian news agencies. Google's "ultimatum" to the country's lawmakers has left a void for the digital network. Meanwhile, Google accounts for 95% of Internet searches in Australia.
The potential consequences of this contradiction go even beyond Australia for Alphabet, which has long been a target for watchdogs around the world. If you withdraw from Australia, the legal risks of paying for news content will become a template for the jurisdictions including Canada and the EU.
However, the absence of Google in Australia will provide opportunities for competitors including Bing and DuckDuckGo – companies that have failed to compete with the world's largest search engine. Competitors of Google will have more "land" to grow, as well as have a place in the world.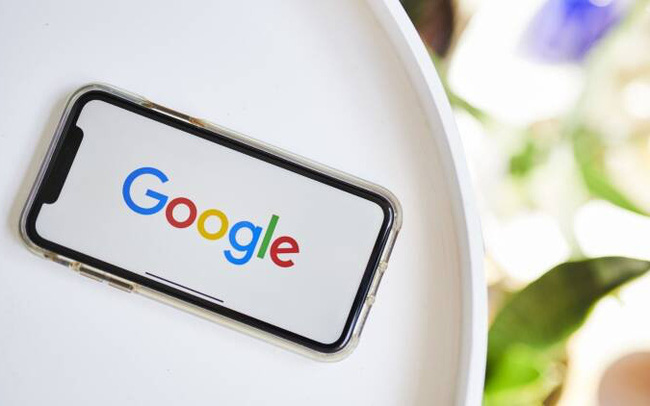 Patrick Smith, a software engineering student, is an example of Australia's dependence on Google. The 24-year-old from Canberra said at one point he used up to 400 searches on Google every day to aid learning, keep up with news and find recipes. Smith said that his browser that day had up to 150 searches in about 5 hours. "The prospect of going out of Google is terrifying," Smith said.
The keyword "Sydney's most beautiful beach" shows the difference in search efficiency between Google and its competitors. DuckDuckGo's first result was an ad for a hotel more than 1,000 km away in Queensland, with a review of Sydney beaches popping below the second ad link. Meanwhile, the first by Bing is the Bondi Beach Post Office. Only Google has the first recommendation of Bondi beach.
The first bill was considered by the Australian Parliament starting Feb. 15, after a Senate committee said on Friday that the bill would be passed. Finance Minister Josh Frydenberg said in a statement in support of information from the Senate: "The government expects all parties to continue to work together to reach trade agreements."
The Australian government said revenue from local media – including News Corp. of Rupert Murdoch and the Sydney Morning Herald of Nine Entertainment Co., have been heavily influenced by the advertising content of the tech giants. Therefore, these companies should pay to get the content of the news agencies.
Google argues that they drive traffic to news agency websites, and paying for news breaks the principle of an open internet network. The company also objected to the fine on how much money it would have to pay news agencies. Meanwhile, Facebook said it may not allow Australians to share news on its platform if the bill is enacted.
The total output of the Australian economy is even lower than the $ 1.4 trillion capitalization of Alphabet. It may therefore be quite surprising that the country's small market is so important to Google. However, the internet giants are keen to blame Australia on setting the precedent for new regulations. Recently, Alphabet CEO Sundar Pichai, and Facebook boss Markzuckerberg personally contacted Australian Prime Minister Scott Morrison and the ministers.
Realizing this was an opportunity, Microsoft President Brad Smith and CEO Satya Nadella also contacted the country's head of state. Smith had a conversation with Prime Minister Scott, who said Microsoft would invest in making sure that Bing was "on par" with rivals. Last Thursday, Smith also wrote in a blog post that the US should adopt the same bill as Australia.
Meanwhile, DuckDuckGo said it is not tracking users and is working hard to take advantage of the opportunity. "The demand for privacy is growing and Australians don't have to wait for the government to pass a bill to stop using Google," the company said in an email.
Alternative non-profit solutions have also been proposed. This month, the Green Party asked the government to consider setting up a publicly owned search engine, rather than letting Microsoft "move on." Senator Sarah Hanson-Young said: "We should not let another foreign company fill the void."
As can be seen, Australia will not be the first country in the world not to use Google. In China, Baidu is the leading search engine. However, Australia will be a prominent Western country in terms of blocking Google, and the departure of this company could set Australia back years in terms of rapid access to information.
With two decades of research, data storage, and an estimated 5.5 billion searches per day, Google is said to have "unrivaled power" in tailoring results to match each individual. multiply. Therefore, Daniel Angus – preparatory professor at Queensland University of Technology, said that Bing will not be able to compete with Google and Australians will have to learn how to use search engines again.
Some elderly people in Australia who used to live in a "before Google" world are not too concerned about this problem. Gino Porro (58 years old) currently owns a bar and restaurant in Sydney. He only uses Google and doesn't know about other search sites. However, he said: "Customer service is important, not Google."
But back in Canberra, Smith, a regular Google student, was uneasy about the possibility of Google shutting down in Australia and not knowing how effective the replacement would be. "I really feel life is going to be a lot harder," he said.
Source : Genk