This is the upcoming Galaxy Watch 3
Besides the Note 20 series, Samsung is expected to launch the Galaxy Watch 3 during the Galaxy Unpacked event held on August 5. After a series of renders and leaked specs, recently, a YouTuber has suddenly posted a video opening the Galaxy Watch 3 box, thereby giving us a clearer view of this smartwatch just before its release. eye.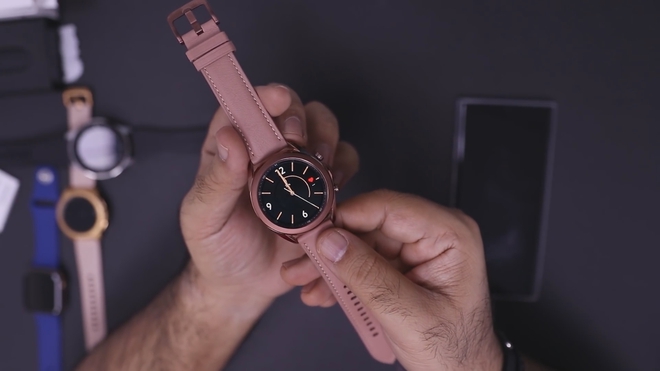 Specifically, the unboxing video posted by YouTube channel The Mobile Central , shows the design of the Galaxy Watch 3 from many different angles and the pairing process. The 41mm bronze Bronze version of the Galaxy Watch 3 (SM-R850) is sold by a UAE retailer.
YouTuber also compared the design and dimensions of the Galaxy Watch 3 with the Apple Watch Series 4, Gear S3 Frontier Edition and Galaxy Watch. In the image below, from left to right, we will have the Gear S3 Frontier Edition, Apple Watch Series 4, Galaxy Watch 3 and Galaxy Watch.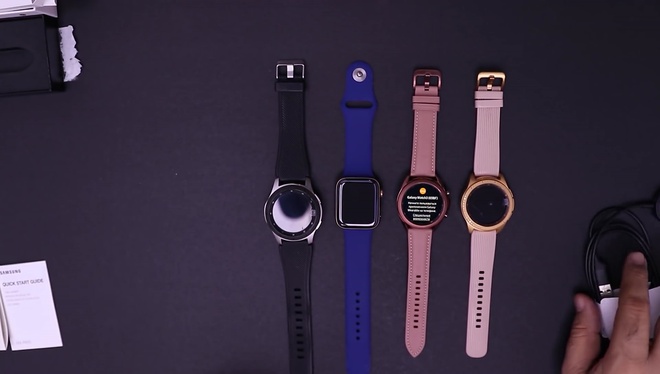 The unboxing video shows the Galaxy Watch 3 has a much better finishing quality than the first generation. Samsung has equipped this smartwatch with a physical swivel bezel to control it, making it easier to perform watch operations.
The Galaxy Watch 3 also has other features like heart rate monitoring, sleep tracking, fitness tracking … with statistics on the software. Besides, it also added many new watch faces.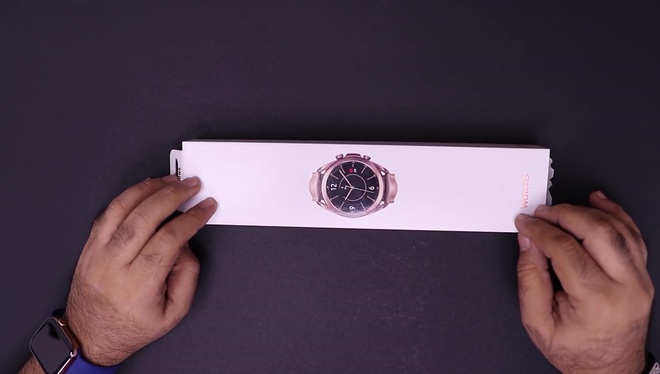 Galaxy Watch 3 has a long rectangular box, the main color is white.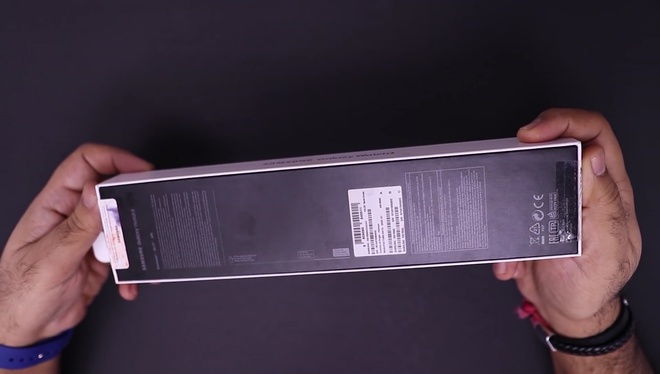 The back of the box will house the information about the product.
The included wireless charging dock, remains the same as the previous Galaxy Watch generation.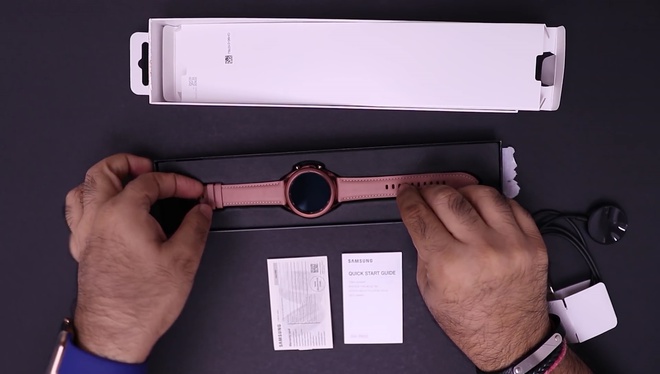 And here's the main character – Galaxy Watch 3.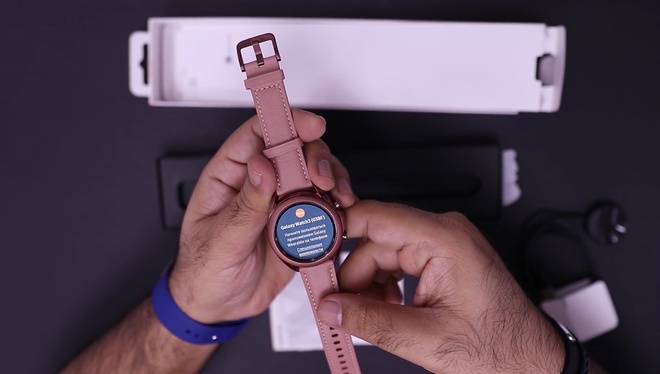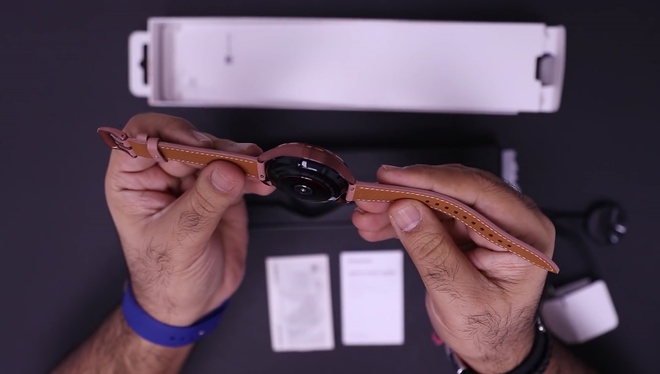 The process of pairing Galaxy Watch 3 with smartphone.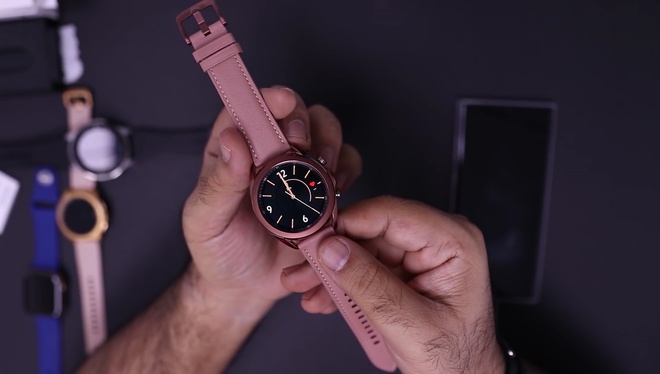 The Galaxy Watch 3 has a leather strap, not a rubber material.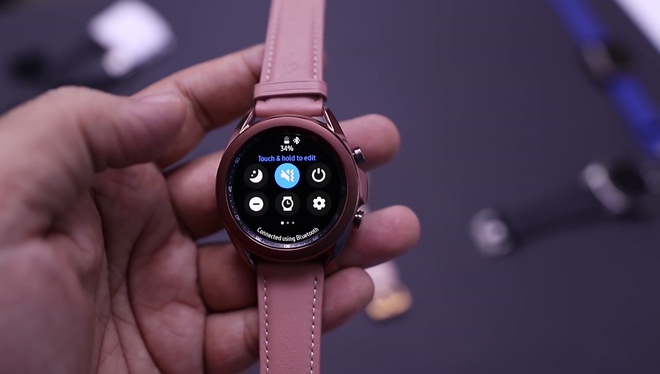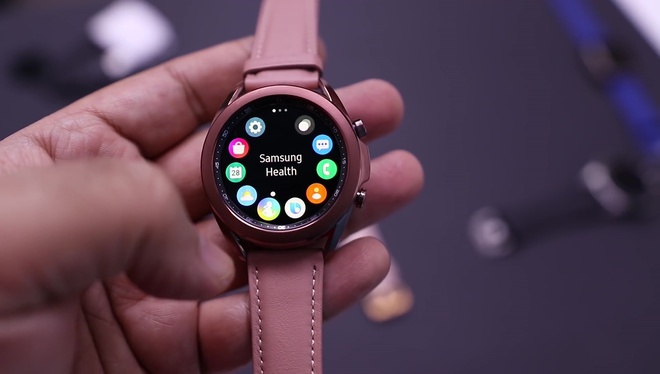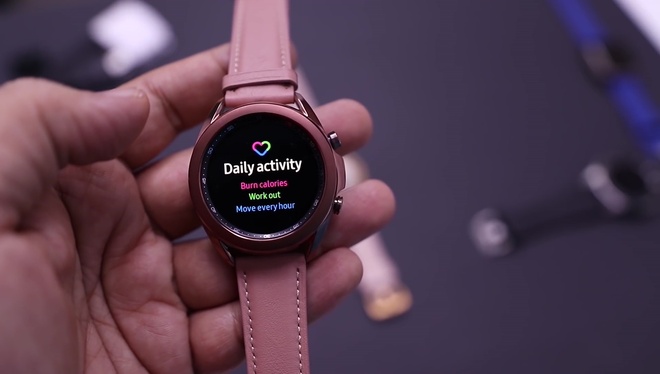 The daily activity tracking feature.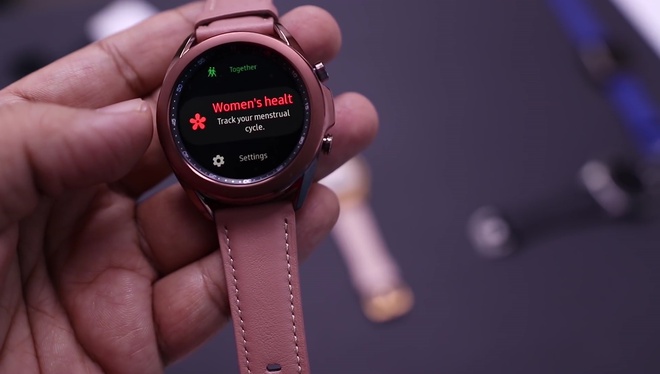 Features menstrual cycle tracking for women.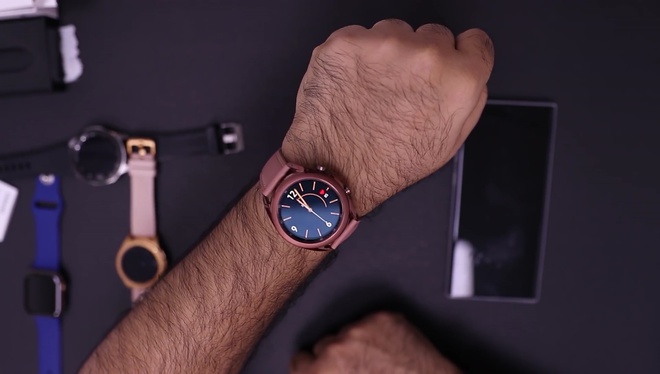 Galaxy Watch 3 41mm version is quite small compared to the average wrist of men.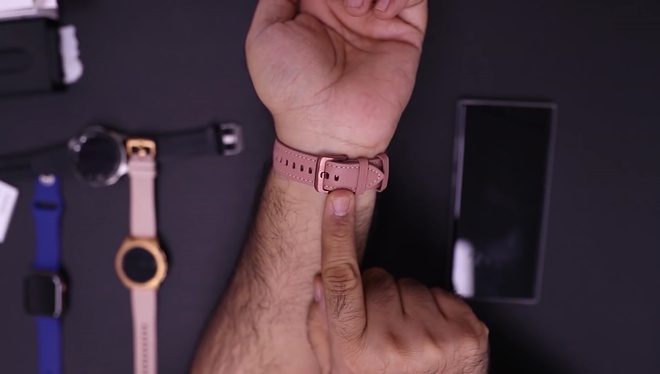 In addition, the strap of the 41mm version is also made quite short.
Galaxy Watch 41mm version of Bronze Bronze seems to be aimed at female users, because the leather strap is made quite short. In the video, the aforementioned YouTuber had to latch the strap on the last rung, despite having the average male wrist.
The opening video of the Galaxy Watch 3 box leaked ahead of its launch
Of course, in addition to the 41mm version, Samsung will also sell the 45mm version for its upcoming smartwatch. Earlier, there were reports that the Galaxy Watch 3 would be equipped with an ECG ECG sensor and drop detection. At the moment, the only thing we don't know about this smartwatch is the price.
Source : Genk