This is the harsh truth about why most laptops now have no CD drives?
Occupying too much space without really working, the CD / DVD drive has been left out like that.
Below is an image of the size of an external CD drive, connected via USB, for sale on Amazon. The drives that were previously included in most previous notebooks were similar in size.
Unfortunately, these drives cannot be made smaller because they play a major role in reading CDs and DVDs, which are themselves quite large and fixed in size.
Take the Lenovo Thinkpad T590, one of the relatively thin computers (not the thinnest). Its specific size is 365.8mm x 248mm x 19.1mm.
In the drawing below is the area that a CD drive will take when integrated with this laptop. The red area indicates the space occupied by the CD drive and it represents about a quarter of the total area. Assume that the computer height is equal to the drive height, which is mostly true in the case.
This is the space you won't be able to get back. Now consider, you've used a quarter of the precious space of a laptop for a CD drive. The question now is: Is it worth it?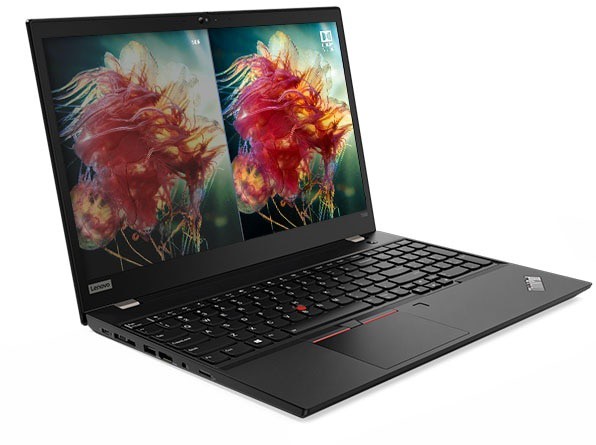 The chart below represents the CD sales rate in the music industry. Suppose that the general use for all types of CDs follows a similar curve. As you can easily see, the CD peaked in the 1990s and early 2000s, then had a relatively strong decline since 2005. The cause was competition from formats. CDs are gradually being replaced by online distribution and digital versions, for example through Itunes.
In the field of video games, CDs have been replaced with DVD or Blu-ray and then removed by digital distribution.
To store mobile files, CDs have been replaced with cheap flash drives, external hard drives, SD cards and now cloud storage. In fact, CDs are never suitable for data storage purposes, because most CDs cannot be recorded and they are not considered to have large storage capacity. On top of that, CD burning is quite slow. And that's not to mention the compact 700 MB of the CD or the limited 9.4 GB of DVD for dual-sided discs.
In fact, replacing all optical storage types (CD / DVD / Bluray) is inevitable in the process of finding better, cheaper and more convenient alternatives. Even if you have a DVD drive on the desktop, you can easily count with one hand the number of times you've used it in the past.
If you already know this, you can quickly speculate that manufacturers have sought to use that occupied space for other purposes. It could be a battery, a cooler, or a hard drive. Or simply remove them to create a lighter and smaller device. You might think and want a DVD drive on your laptop, but obviously you will use it extremely little. As for most users, the answer will be no.
Refer to Luc Boulesteix ( Quora)
Source : Tri thức trẻ