This is the Galaxy S10 with a… 14,000mAh battery
If you feel that your smartphone gives you less than expected battery life, what will you do? Most users will think of three ways: (1) bring the charger with you, (2) carry a spare battery, or (3) replace the battery if the battery is dead.
But, Reddit user T-VIRUS691 made a bolder decision with his Galaxy S10. Instead of implementing the above methods, this member decided to build a battery with a capacity of up to… 14,000mAh. To achieve this, T-VIRUS691 found a battery cell with a capacity of 10,000mAh, then connected it in parallel to the machine's built-in 4,000mAh battery.
And here is the final result. It can be seen that, from a Galaxy S10 with a slim, light, elegant design, now the Galaxy S10 of T-VIRUS691 looks like a real brick. With a battery that makes the back face high and sharp lines, it must be difficult to hold or pocket this machine.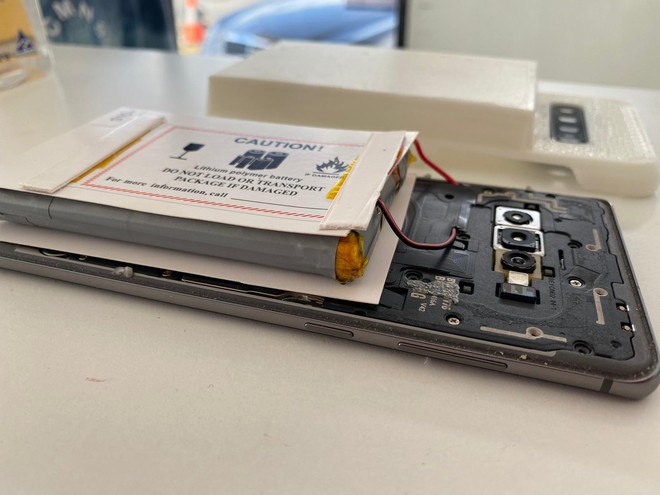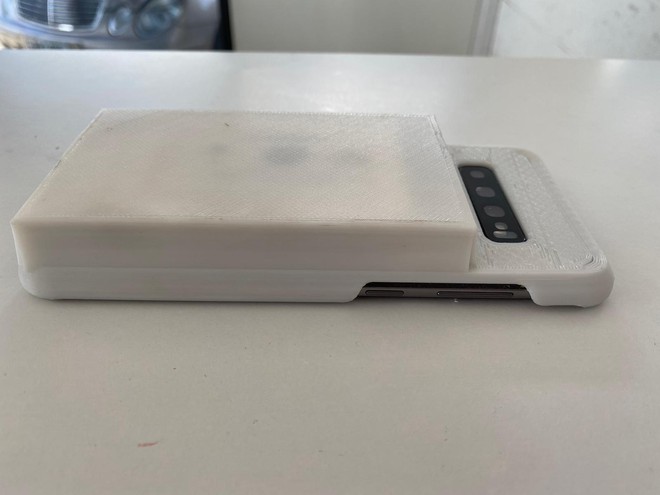 The Galaxy S10 after being upgraded
However, on Reddit, T-VIRUS691 seems very proud of its achievement. Calling this a "dream phone", this member thinks that the "manufactured" version of the Galaxy S10 has all the necessary elements in a phone.
"High performance: yes. AMOLED screen: yes. Headphone jack: yes. Memory card slot: yes. NFC and wireless charging: under research. Screen bezel is so big that I can use 1 hands without touching the edge of the screen: yes. Can charge my wife's S10 5G: yes. True all-day battery life: yes," this member wrote.
However, under the comment section, many other members expressed apprehension when looking at this machine. Many people believe that using such a battery will bring safety risks to the owner, even to others.
"I don't think you should fly with this. It's a very cool project, but frankly, it's not designed or tested to be carried on a plane. I think the risk is one thing. something happens is very low, but if it does, it will have very serious consequences."
Source : Genk