This is the first professional robot actress in the world, preparing to play the lead role in the million-dollar sci-fi blockbuster
Sci-fi movies about the topic of artificial intelligence and robots are not new in this era. However, no matter how unbelievable the script is, how "crazy" it is, one thing is for sure is that the cast in the movie will still be played by humans, combined with professional techniques. It is true that AI technology has been developing, but for a real robot to join the million-dollar blockbusters is probably too early and no manufacturer has dared to implement it.
But recently, Bondit Capital Media studios announced that they had successfully cast the world's first robot actress, Erica, for the lead role in a new sci-fi project called b. with a total production cost of about US $ 70 million. In the context of the Covid-19 pandemic that is forcing Hollywood to suspend a series of major projects to avoid close contact between actors, Bondit Capital's move can be said to be very bold and also minimize the risk of infection. disease during shooting.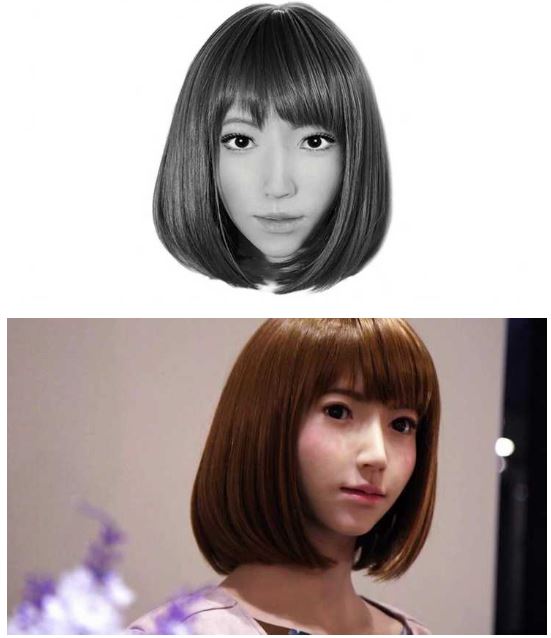 Erica – the first professional robot actress is about to make her debut in a monumental sci-fi project.
b. is a product of Bondit Capital Media, Happy Moon Productions and Ten Ten Global Media. This film revolves around the story of a scientist who created a computer program to perfect human DNA and test it on Erica. However, realizing the terrible dangers brought about by his "biological child", he decided to rescue Erica from this program.
Japanese scientists Hiroshi Ishiguro and Kohei Ogawa will be responsible for Erica's acting training. As for the issues related to the script, techniques will be handled by Eric Pham, Tarek Zohdy and Sam Khoze. In a recent interview, Sam said, " In the vast majority of acting methods, actors will rely on their own experience to transform into characters. However, Erica did not have any such experience. We had to simulate her expressions and movements in each scene, such as adjusting the movement speed, "loading data" about emotions, character development as well as body language needed ".
Some scenes for b. were made in 2019 at multiple locations in Japan. However, according to the plan, it is not until 2021 this film can be completed to be released worldwide. Erica's co-stars will be "real-life" actors, but their identity has yet to be made public. The director behind this sci-fi project is also a mystery.
Before that, Erica had been trained to act in Tony Kaye's 2nd Born movie. However, because of the different movie properties, the researchers almost had to "reload" all the new data for this robot girl to prepare for b. In addition, Kaye and Sam Khoze also hope that Erica's talent will bring her a SAG (Screen Actors Guild Awards) before heading towards a bigger goal – ceremony. Oscars (if Oscars adds rules for AI actors).
The appearance of a robot with the appearance and shape of a teenager in a sci-fi movie is probably a dream that many manufacturers have long cherished. This special actor will be able to perform better, not worry about health problems, and if having technical problems, there will always be a professional team to intervene immediately. In addition, because of the pre-loaded data, Erica's ability to memorize lines, the script is certainly very good.
However, sometimes the most expensive details in blockbuster works come from the spontaneous, self-composed moment of talented stars in the movie industry. Whether Erica can accomplish the same thing or just stereotype machines according to the available database, time will give us the most convincing answer.
According to Movieweb
Source : Genk