This is the first carbon fiber smartphone in the world
The smartphone market is full of potential but also extremely harsh. From companies with a long history like BlackBerry, to newcomers like Essential, all have suffered bitter failures. Those who challenged the giant like Escobar Fold 1 appeared for a while, then were still silent.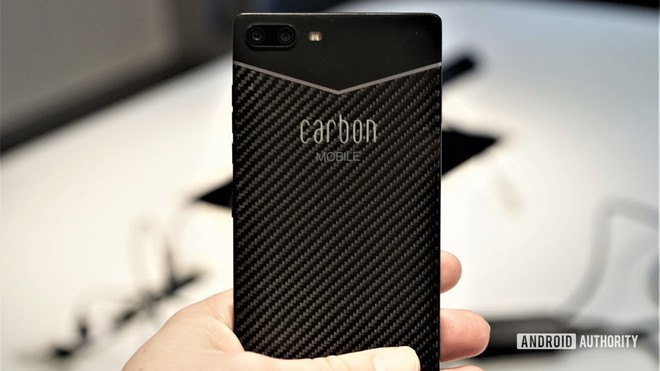 Therefore, when there is information about a new smartphone company, many people worry more than be happy. Even if that smartphone company introduces something completely new, we've never seen it before.
Enter Carbon Mobile
Enter Carbon Mobile is a brand new Android smartphone manufacturer, with a micro-scale operation, headquartered in Berlin. Its first smartphone is called Carbon 1 Mk II, this is a very special smartphone because it is made entirely from carbon fiber.
When it comes to carbon fiber, we will certainly think of supercars made of this extremely light and extremely durable material. Carbon 1 Mk II is also impressive thanks to its ultra-light weight, only 125g and 6.3mm thick. The smartphone weighs nearly half the Galaxy S20 Ultra (222g), giving it a distinct grip.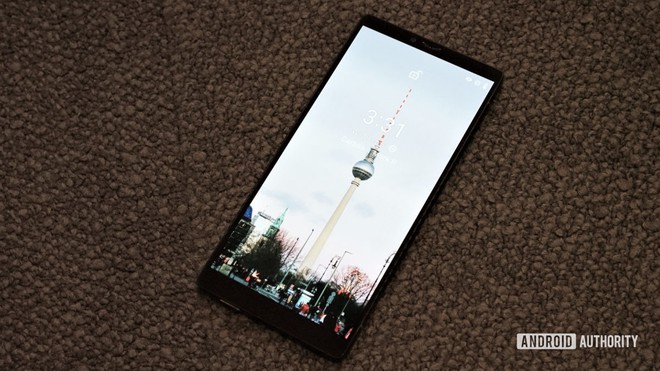 Carbon 1 Mk II is the second version of this smartphone, Carbon 1 Mk I is the first prototype and has never been commercially produced. Enter Carbon Mobile confesses that it doesn't want to change the smartphone industry, but wants to bring a special smartphone for enthusiasts and enthusiasts.
So will Enter Carbon Mobile follow the trail of Essential?
Carbon 1 Mk II: A basic smartphone
Carbon 1 Mk II has a 6.0-inch AMOLED screen, MediaTek Helio P90 processor, 8GB of RAM, 128GB of storage, dual 16MP rear cameras, 20MP selfie camera. The front design is very similar to Sony, when there is no notch or waterdrop, instead of a rather thick screen border at the top and bottom.
The smartphone is powered by a 3,050 mAh battery, has a fingerprint sensor on the side, pre-installed Android 10. The screen is protected by a special Gorilla Glass 6 layer that is only 0.4mm thick. Corning has designed this type of glass for Carbon 1 Mk II, usually Gorilla Glass 6 is about 0.6 – 0.8mm thick.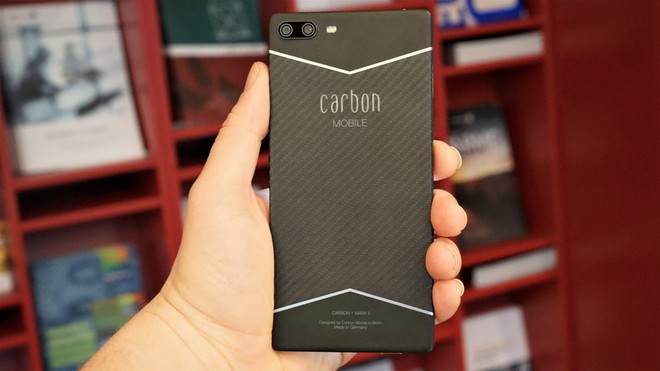 Basically, Carbon 1 Mk II possesses the configuration and specifications that are not remarkable, even worse than current mid-range smartphones. The MediaTek Helio P90 chip is quite outdated when it was launched in 2018, the battery capacity is low and does not have any special features. Surely no one will choose this smartphone.
However, the most special and impressive feature of the Carbon 1 Mk II is its appearance. Because this is the first smartphone in the world made entirely from carbon fiber. Carbon 1 Mk II has a monolithic design made of carbon fiber, a material known for being difficult to work with, especially for small details that need precision in a smartphone.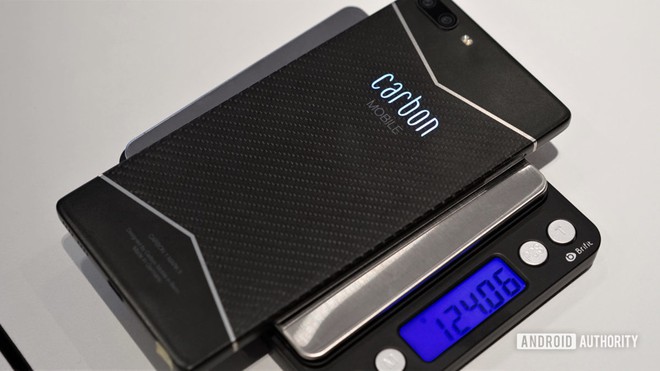 Carbon fiber also does not allow radio waves to pass, so Enter Carbon Mobile had to use an advanced composite material that supports radio waves. This material is used around antenna areas, to ensure that the smartphone can receive signals normally.
Another problem is temperature, because the carbon fiber's ability to dissipate heat is very poor. Therefore, Enter Carbon Mobile had to use a special material to heat the internal components. These are also the reasons why smartphone manufacturers have been researching carbon fiber materials, but never in practice.
Appearance is everything, but is it really impressive?
It can be said that impressive appearance is all that is remarkable on this Carbon 1 Mk II smartphone. These are the distinctive pattern of carbon fiber, which many people are obsessed with seeing the same details made of carbon fiber on supercars, or expensive items.
But on Carbon 1 Mk II, it must be said that this material has not exuded the special appearance, the finesse, the coolness of the carbon fiber material that we often see. Plus the design is a bit too monotonous, making the smartphone still not really impressive and can attract all eyes around.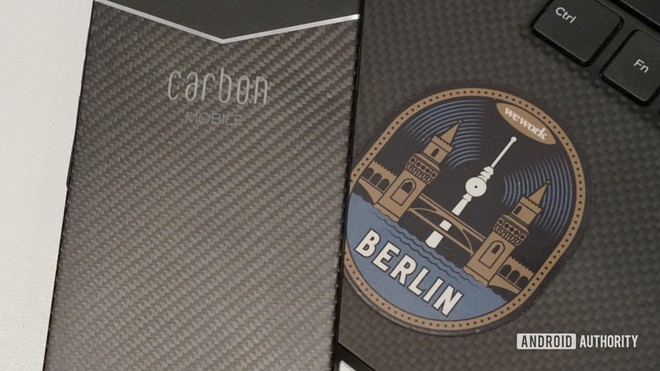 Perhaps the value of technology is all Enter Enter Mobile wants to bring. A smartphone that is super light and durable using carbon fiber. However, it should be noted that carbon fiber is still very easy to scratch.
Enter Carbon Mobile said it will soon launch new types of accessories also made from carbon fiber. In it will be an ultra-light wireless headset made of carbon fiber, feels extremely comfortable wearing.
How much does a carbon fiber smartphone cost?
Carbon 1 Mk II is priced at 799 EUR (about 883 USD), a price that is quite high compared to what this smartphone offers. Of course we cannot expect lower prices, because carbon fiber is a material that is not cheap.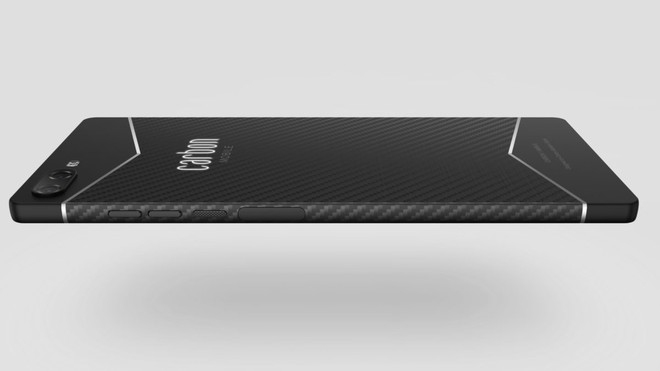 Enter Carbon Mobile is a very young, and fearless smartphone company. The first Carbon 1 Mk II smartphone has a bold, unique and pioneering idea. But in this extremely tough market, it can be very difficult for Carbon 1 Mk II to succeed. Like the tiny David fighting the Apple giants, Samsung, only the real life will not be like in the fairy tales.
Reference: androidauthority
Source : Genk