This is how iOS 14 can pave the way for Apple's "glassOS" operating system
We've heard a lot about the Apple Glass augmented reality glasses, but so far there is no evidence yet and leaking information when will be released. Surprisingly, product designer Jordan Singer found that inside of iOS 14 code snippets there was a revelation of Apple's "glassOS" operating system.
"I often don't like to speculate what Apple will do next, but this time I have found a lot of information of an entirely new user interface inside iOS 14, which can be displayed on a pair of glasses. . This is probably what Apple is preparing for a future device , " Jordan Singer said.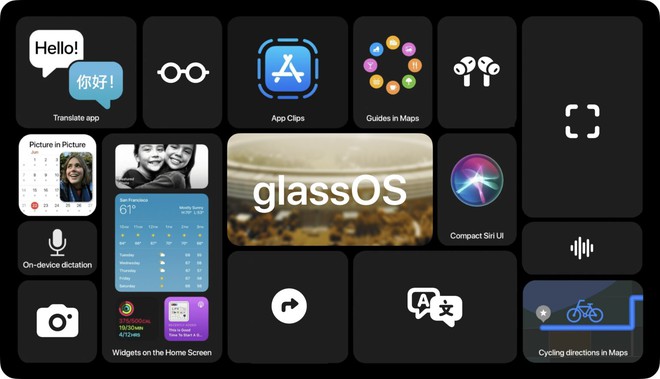 It's no coincidence that Apple brought the widget interface to iOS 14.
Jordan Singer goes on to say that it is no coincidence that Apple has brought the widget interface to iOS 14. It is the opening of a completely new user interface, to display the necessary information in a limited space. , in the most complete and orderly manner. Or to put it simply, Apple will put these widgets on the interface of the AR glasses.
Apple has also carefully prepared to promote augmented reality technology. Apple has launched the ARKit development toolkit, which will soon equip the LiDAR sensor for iPhone 12 to bring AR technology to new heights. All are in preparation for a device that is entirely focused on augmented reality experience.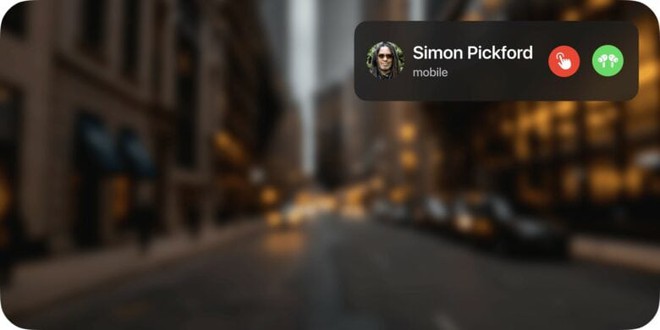 Apple Glass user interface concept when an incoming call comes in.
Based on the information gained, Jordan Singer designed a user interface concept of the Apple Glass. All the necessary information will be displayed right before your eyes, without having to lower your head to look at the iPhone screen.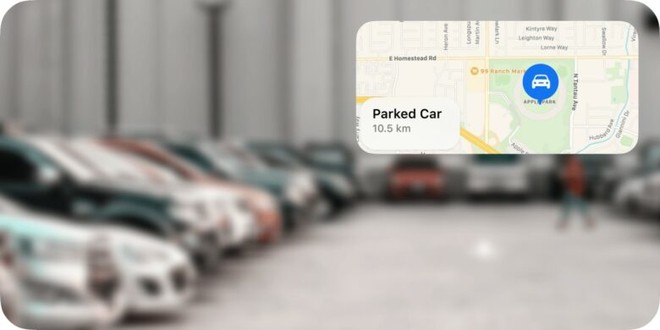 Apple Glass user interface concept with the Maps application.
The interface will be compact widgets, displayed in the upper right corner so as not to affect the view of the user. However, the interaction with this user interface is still no answer. We will have to wait a little longer, maybe until Apple begins testing on the first prototypes, to get more information about the glass leak.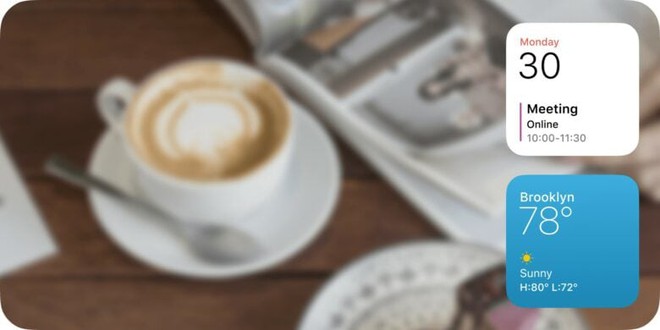 Apple Glass user interface concept with widgets displaying information.
Reference: cultofmac
Source : Genk