These are the first real images of the iPhone 13 series
In the middle of last week, Apple officially announced the new iPhone 13 series including four models: iPhone 13, iPhone 13 mini, iPhone 13 Pro and iPhone 13 Pro Max. However, because Apple's event is held in an online format and without the participation of the press, so users do not have actual images of the iPhone 13 series, but instead just images. render.
Recently, through Chinese social networks, we got our first look at the color versions of the iPhone 13 and iPhone 13 Pro.
First with iPhone 13.5 colors from left to right are Midnight (black), Pink (pink), Starlight (white), Blue (blue) and Red (red). In it, pink is the new color of this year, and it seems that it will be very attractive to women. The red color of the iPhone 13 is much darker than last year, quite similar to the iPhone XR and more appreciated than the orange-red color of the iPhone 12.
The blue color doesn't seem to have changed much compared to last year's iPhone 12. Meanwhile, the two colors "Midnight" and "Starlight" despite having a new name, are still essentially black and white that users are familiar with.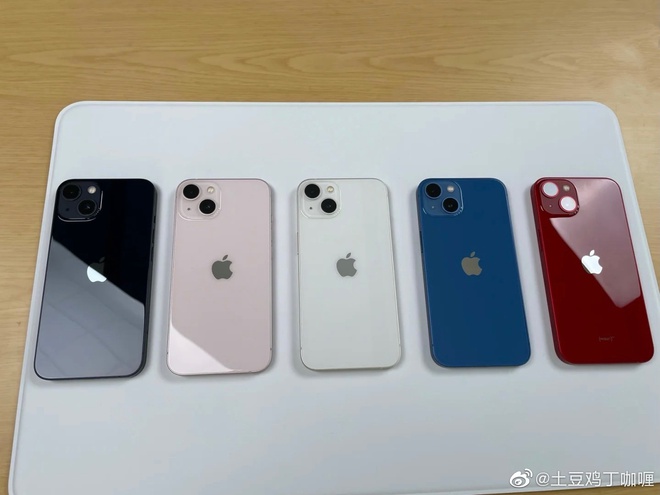 Next is the iPhone 12 Pro (and Pro Max). Unlike the iPhone 13 when there are a few color versions with color tones changed, all three color versions Graphite (black-gray), Silver (silver) and Gold (gold) of iPhone 13 Pro are kept and unchanged compared to iPhone 13. with iPhone 12 Pro.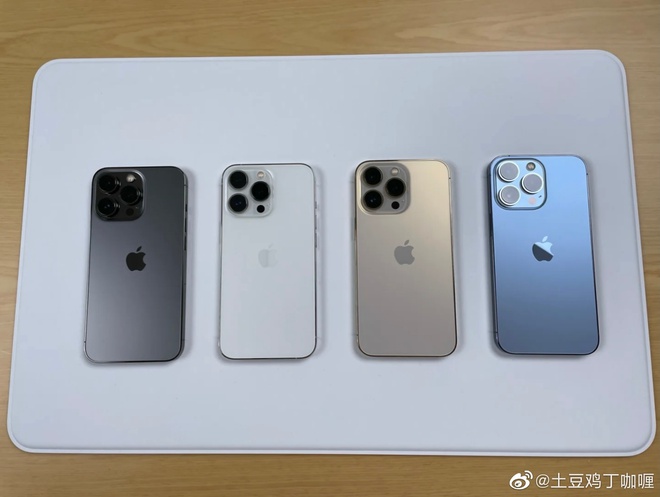 This year's difference is a new blue called Sierra Blue. Easily noticeable compared to last year's Pacific Blue color of iPhone 12 Pro, Sierra Blue color is much lighter. With some iPhone 12 Pro users complaining that the Pacific Blue color is too dark and looks like black, Sierra Blue is expected to solve this problem.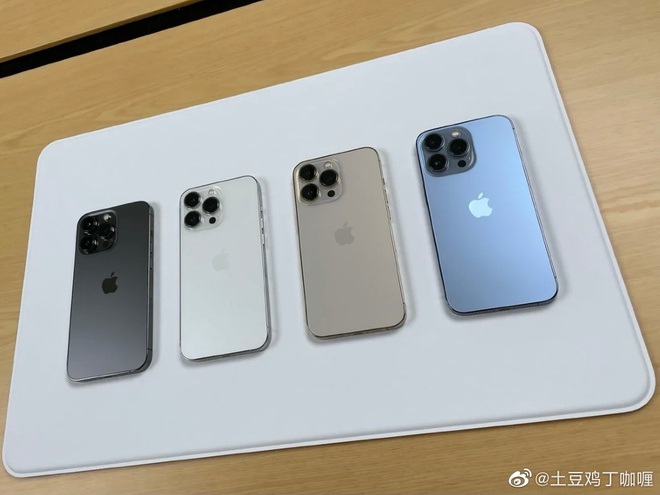 Four iPhone 13 models will officially hit shelves on September 24.
Source : Genk