There are two apps on the App Store as valuable as the iPhone, but do you know what they do?
App Store – Apple's exclusive app market for iOS currently has nearly 2 million different apps. Most of them are free apps, or they only sell for a few dollars. The majority of developers on iOS make revenue from in-app payments instead of the original selling price, so the number of apps that are sold at high prices is quite low.
However, there are a number of apps that are worth hundreds of dollars or more, even thousands of dollars – on par with a new iPhone on the market. Obviously, owning this type of app is very difficult for the majority of users, but have you ever wondered what app it is, what function does that bring such a "heavenly" price?
The first app is an app that was quite popular thanks to being widely shared – iVIP Black. Currently, the price of this application is 21,999,000 VND in App Store Vietnam and 999.99 USD in many other markets.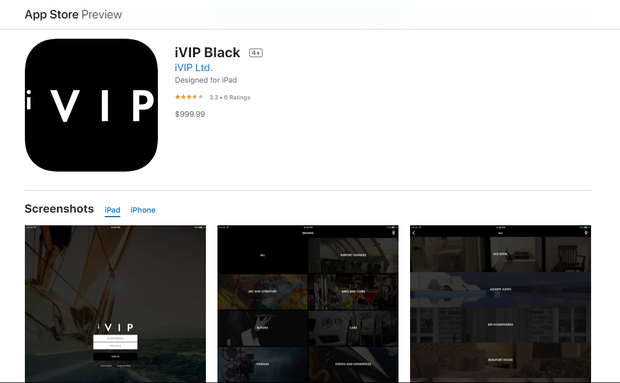 As the name suggests, iVIP Black provides VIP services to customers in some partner businesses such as restaurants, hotels … Those who own this app will receive incentives such as room upgrades. Free hotel, priority for restaurant reservation. According to provider iVIP, the luxury partnership system, including restaurants, private aircraft rental services, accommodation and many other services, of them spread across the globe.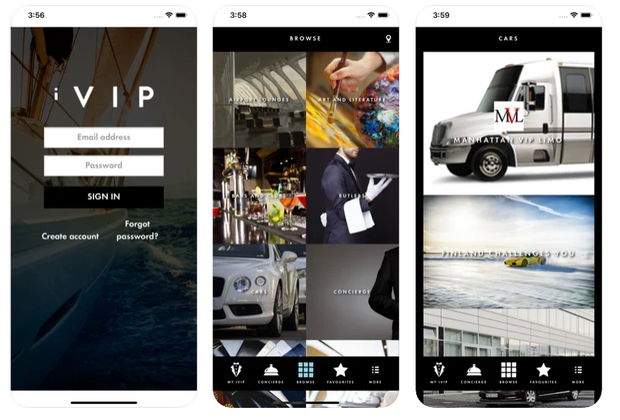 Some interface images of iVIP Black
In a nutshell, the exclusive services iVIP Black offers are similar to the interests of Vertu owners with Vertu Concierge. Therefore, its selling price at nearly $ 1,000 is also reasonable.
The other notable app is even more expensive than iVIP Black, and doesn't even offer upmarket services. CyberTuner – sold for $ 1,399.99 in the US market and VND 21,999,000 in Vietnam – is the most expensive app on the App Store.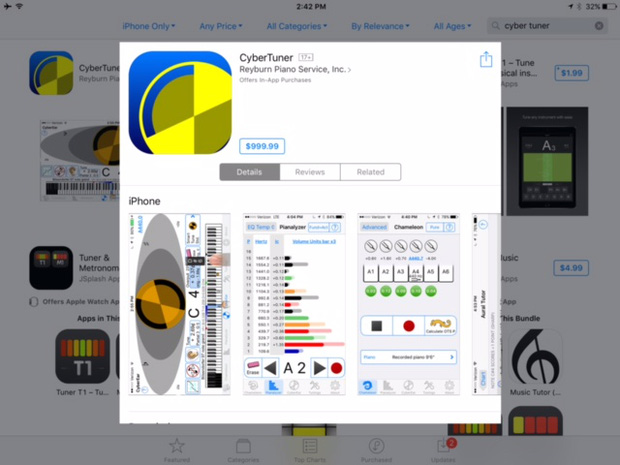 CyberTuner is advertised as a professional equalizer application
As explained by the developer, this app is "the gold standard equalizer software for 24 years by professional pianists". They also claim that this software is intended for professional people and that the price is completely reasonable.
However, the accuracy of the above claim has not been confirmed, as this app is not well known, or received praise and reviews from professional musicians.
Photo: App Store
Source : Genk