The world's third largest cryptocurrency Ripple will be suspended from transactions
On December 29, crypto exchange Coinbase released a new statement that, following a recent move by the US Securities and Exchange Commission (SEC) against Ripple Labs, Coinbase decided to suspend its delivery. Ripple (XRP) translation on the platform. The specific timing is that the trading restrictions will start at 2:30 p.m. on December 28, 2020 (GMT), and trading is completely suspended at 10 a.m. on January 19, 2021.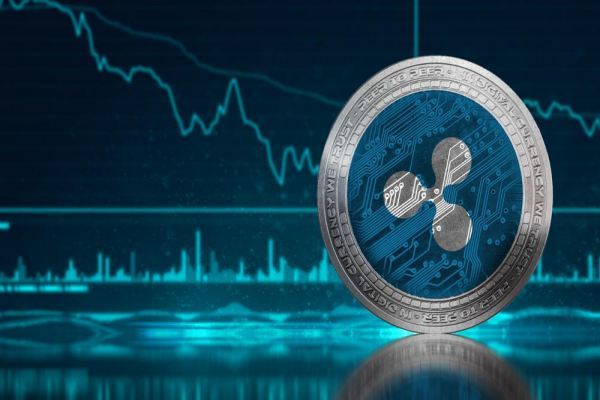 Coinbase legal director Paul Grewal said the suspension of the transaction will not affect customers accessing the Ripple wallet, after suspending the transaction, these wallets can still be used for the deposit function. and withdraw money. Additionally, Coinbase will continue to support Ripple on Coinbase Custody and Coinbase Wallet.
In fact, Coinbase is not the first exchange to announce the discontinuation of Ripple trading. As of December 5, Bitstamp announced that it would suspend Ripple trading and deposits for US customers on January 8, 2021. In addition, The Paper citing sources from Okex today said, US crypto exchange OKCoin confirmed to stop Ripple trading and escrow on 4/1/2021 until further notice.
Affected by this, Ripple's price has plummeted. As of early afternoon this afternoon, according to Coindesk of the Bitcoin news network, Ripple's price is approximately $ 0.23, down 17.57% in 24 hours, and its market value is around $ 23.36 billion. In terms of market value, Ripple is the third largest cryptocurrency after Bitcoin and Ethereum. Since the end of October, under the impact of market conditions, Ripple's price has risen rapidly just like Bitcoin, from around $ 0.24 to around $ 0.68, up more than 180%.
But just a week ago, on December 22, according to the New York Times, the US Securities and Exchange Commission accused Ripple of selling unregistered securities to global investors. After that, the price of Ripple plummeted, dropping to around $ 0.275 at one point. Ripple has been trading since 2012 and it has long been questioned that it differs from other cryptocurrencies. For example, Bitcoin is issued through a decentralized network of computers and the Ripple token is created and distributed by the Ripple founders and the companies they created.
The lawsuit filed with the New York Federal Court argued that the incorporation of this company meant that Ripple was different from Bitcoin and should be classified as a security rather than a currency. Since Ripple did not register Ripple as a security, the company violated the law prohibiting the sale of unregistered securities. The New York Times reported that if the Securities and Exchange Commission wins the lawsuit and determines that Ripple is a security, then it is essentially impossible to use Ripple as a currency.
According to Reuters, Coinbase was founded in 2012 and headquartered in San Francisco, it is one of the most popular crypto platforms in the world with more than 35 million users in more than 100 countries. Furthermore, Coinbase has secretly filed with the US Securities and Exchange Commission for listing, meaning it could become the first cryptocurrency exchange to be listed.
Source : Genk