The world's No. 1 electric car company raises prices at home, cuts prices in China: Foolish!?
Tesla is still ranked number one in terms of sales of all-electric vehicles globally. In 2020, Tesla sold nearly 500,000 pure electric car models, ranking No. 1 in the world. This number doubles the sales of the second-ranked automaker, Volkswagen, with more than 231,000 pure electric vehicles sold.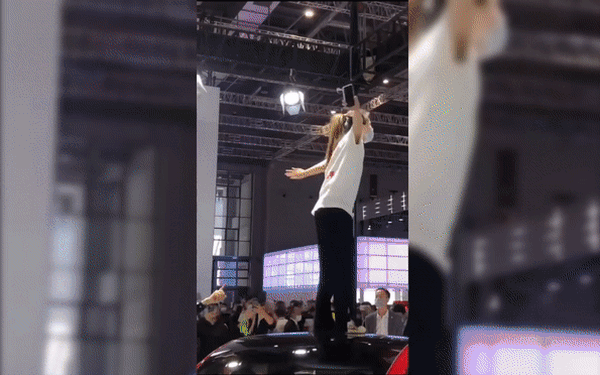 The Tesla car controversy at the Shanghai Auto Show a while ago. Source: Driving China
In fact, this number of several hundred thousand is still too small compared to the number of cars sold globally each year, estimated at 64 million units.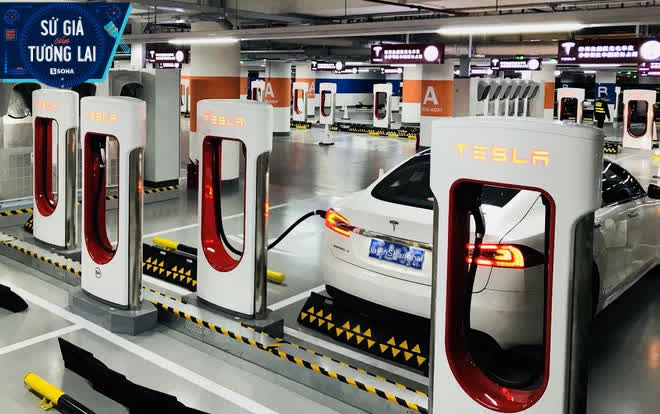 Tesla's first charging station in Shanghai, China. Photo: Teslarati
To bring electric vehicles closer to consumers, electric car manufacturers have many different ways, from trying to open more charging stations to increasing electric efficiency to maximize travel distance. In addition, when batteries account for a large proportion of the total cost, making an electric car often cost more than a car using an internal combustion engine of the same type. Therefore, reducing the selling price is also an option to be considered.
The world's No. 1 electric car company recently made a rather confusing move when its models in its home country of America were increasing in price, while the selling price of the same car in China's billion-people market was decreasing .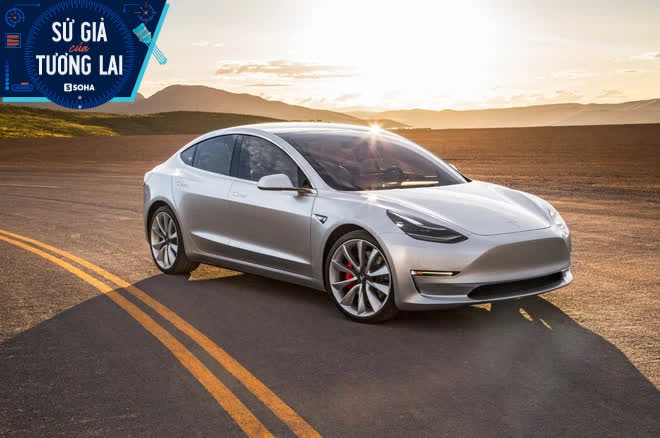 Tesla Model 3 is Tesla's best-selling model
Finding the answer to this question is quite difficult. Tesla with a different business philosophy, it doesn't even have an external department! Therefore, questions like this can't really be sent to Tesla, hoping for an official answer.
However, the world-reputable newspaper Reuters has set up a group of analysts to understand the problem.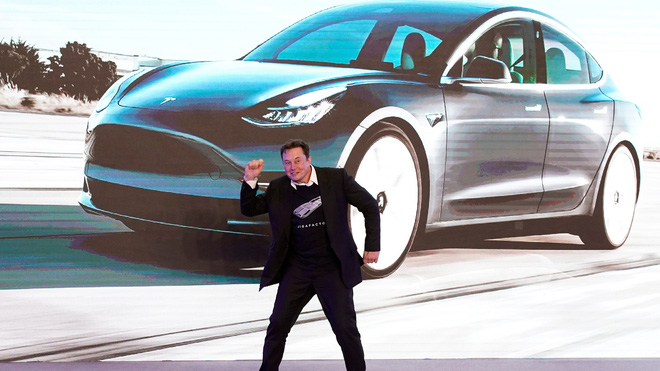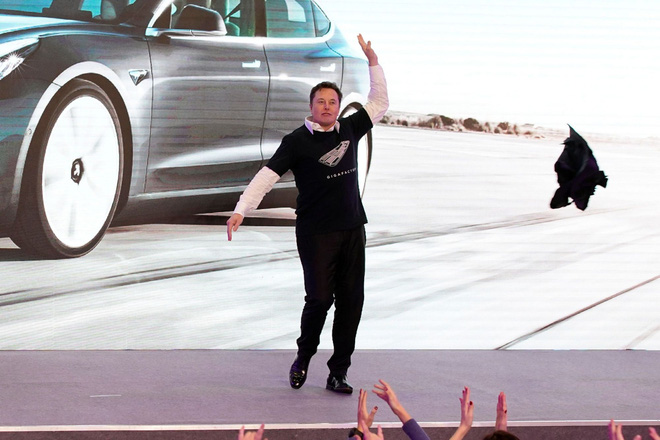 It turns out that the world's number 1 electric car company is facing many difficulties in China – the number 1 global market for electric vehicles. Not to mention the times when the car had to be recalled to fix the error (while Tesla's car had an automatic upgrade feature, did not often have to go to the workshop), suffered the owner's 'protests', confronted with range of local electric vehicle manufacturers with 'cheap as for' cars.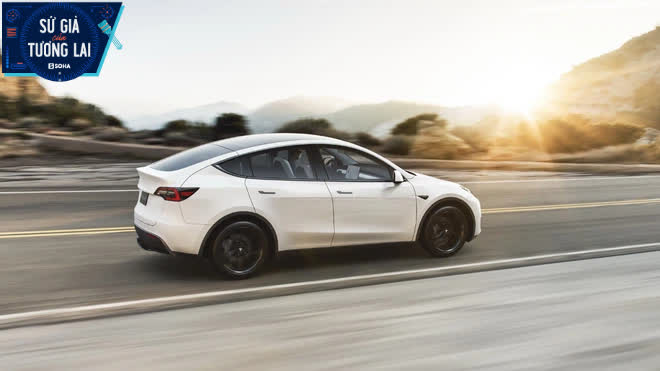 Tesla Model Y can travel up to 525km on a single charge
More specifically, the Tesla Model Y model in the US has just been raised to $ 54,000, while the selling price of this model in China is only over $ 42,000, a difference of more than $ 10,000. And yet, Tesla even accepts to launch installment purchase programs – something that has never been seen in other markets. It is clear that Tesla is doing all sorts of things to 'please' Chinese consumers.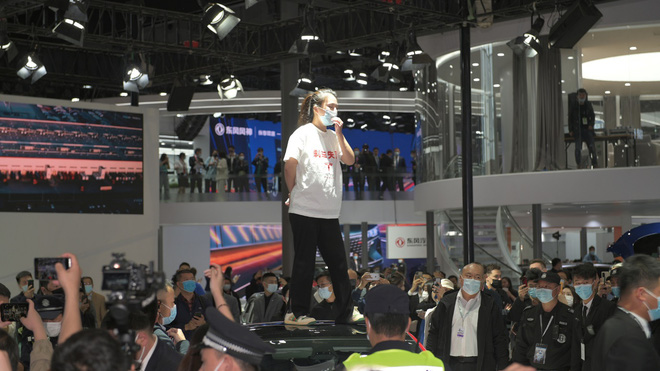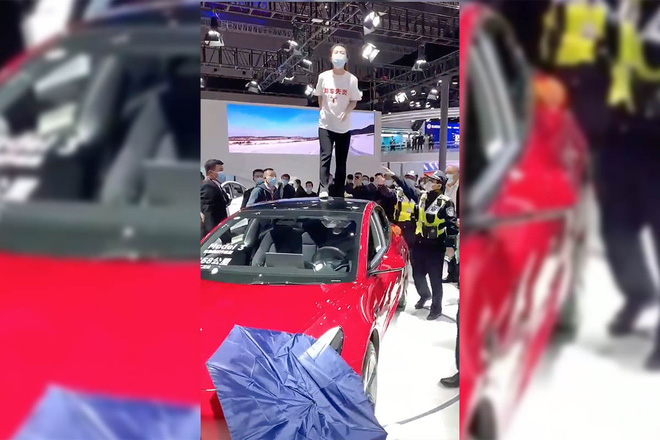 However, the opinion that this is probably not the right move for Tesla.
There is no denying that China is the world's leading car market, the US is only second. Even if American consumers are having a crush on Tesla, is it sure that this sentiment will last?
As the world's second car market, the US is always a top destination for car manufacturers, including Vietnam's VinFast. To compete with internal combustion car models of the same type, as well as future competitors, VinFast orients its battery leasing strategy to reduce vehicle costs.
It is known that the price of lithium-ion batteries commonly used to make electric vehicle batteries tends to decrease, in 2020 it will cost $ 137 / kWh.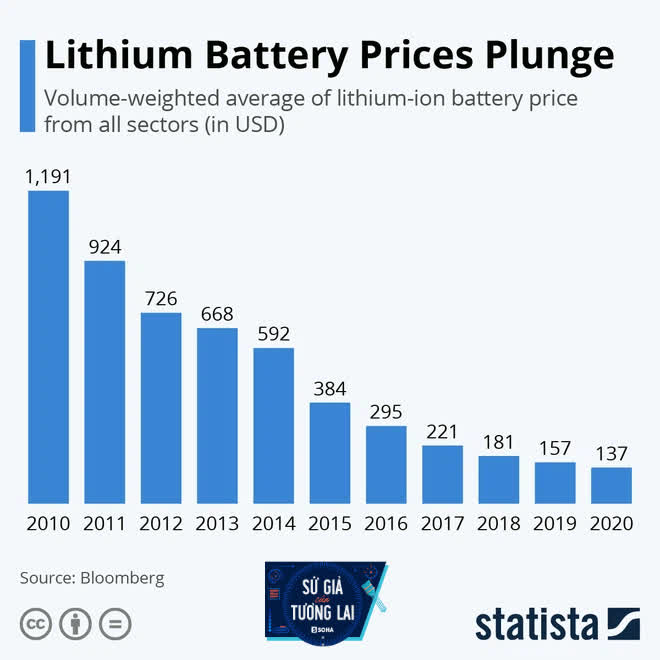 Battery price chart in USD for 10 years. Source: Bloomberg
If VinFast removes this cost from the total price, the VinFast VF e36 with a 106kWh battery pack will reduce at least 137 x 106 = $11,362, helping to increase competition in the market significantly. And so they did.
Back to Tesla's story, when the price goes up, it will create a certain barrier in users' decisions when moving to its models.
In this situation, VinFast, Volkswagen, Hyundai… with equally competitive electric cars will most likely become alternatives, making Tesla's market pie smaller.
Source : Genk