The world's most famous streamer Ninja announced to abandon TikTok because of security concerns
Recently, the world's most famous streamer Tyler "Ninja" Belvins has announced that he will delete his TikTok account and not use this popular video sharing platform anymore for reasons related to. security and user rights.
Sharing on his Twitter account owning more than 6 million followers, Ninja said: " I have removed the TIK TOK app from all my devices. Hopefully, another company that is less involved in user data, and not owned by China, can replicate this video-sharing concept. This is a great way for influencers to share their funny and unique content . "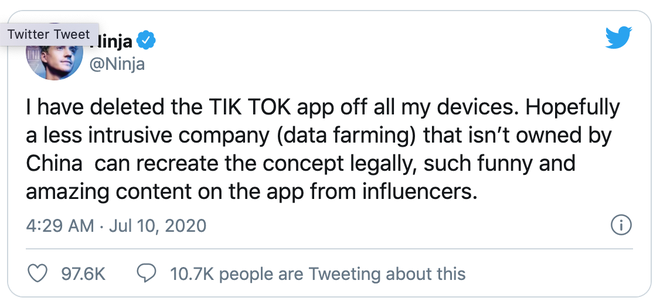 The world's most popular streamer Ninja has announced that he will "retire" TikTok because of concerns related to security.
If you do not know, Ninja used to be the streamer with the most views on Twitch – the livestream platform owned by Amazon. However, in August 2019, this talented guy left everything to sign a new contract with Microsoft to operate on the Mixer platform. On June 22, Microsoft suddenly closed the platform and released a contract for Ninja. That forced him to reconsider the direction in the coming time, including the plan to return to the "old land" YouTube.
Back to the main point, Ninja's boycott of TikTok is completely grounded, and he is not overly critical when criticizing this app that is more deeply interfering with user data than other social networks. like Facebook or Twitter. Earlier this week, the US government also announced it was considering the possibility of banning TikTok in the country, like what India had done before.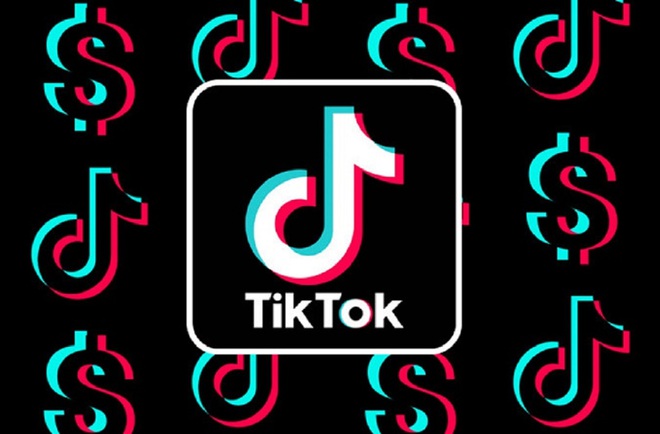 After India, the US in turn is also considering the possibility of banning TikTok in this country.
Speaking to Fox News in an interview on Monday, US Secretary of State Mike Pompeo said the US "would" definitely "ban TikTok's door to prevent threats related to national security." He also warned people to be cautious when downloading and using this application, because their data could be completely collected and monitored by China.1 day later, it was the turn of President Donald Trump to speak. but not very relevant: The prohibition of TikTok in the US is considered a punishment for China because of the pandemic related to new strain of corona virus.
On the other hand, TikTok has denied the allegations related to user data collection. At the same time, this application is also looking to become more independent, different than the original version in China (Douyin).
TikTok representative said: " TikTok is led by an American CEO, with hundreds of employees, leaders who always follow the rules of security, products and public policies in this country. Our ultimate goal is to create an environment, a safe experience for users. We have never and will never give their data to the Chinese government, even if they ask us to. "Although not operating in China, TikTok is still considered a session. international version of Douyin – the application is storming in the most populous country in the world.
According to BusinessInsider
Source : Genk