The world's largest electronics market is closed in Shenzhen
Accordingly, three main buildings in the vast electronics market, including thousands of stalls selling microchips, phone components and other spare parts to manufacturers, will be closed until February 2. 9. Several employees working at the market said the building management had asked employees to work from home.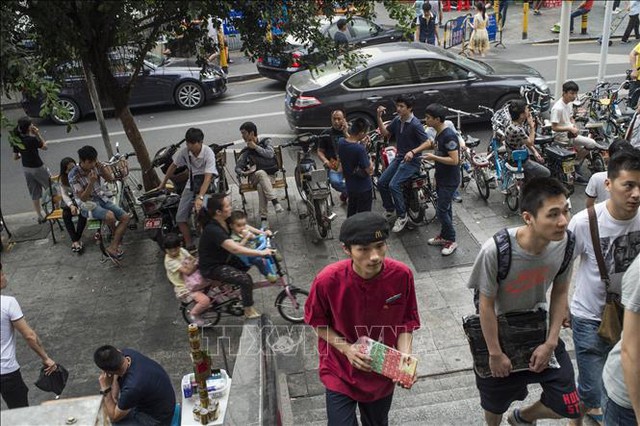 In addition, 24 metro stations in Phuc Dien and La Ho districts also temporarily stopped providing service. All shops in the area under lockdown must close, except for essential businesses such as supermarkets, restaurants or pharmacies. Restaurants can only sell takeout.
On August 29, Shenzhen city – the world's largest technology equipment shopping center with 18 million people – recorded 9 new cases of COVID-19 with symptoms and 2 cases without symptoms, detected by testing the day before.
With the record of successfully containing the COVID-19 outbreak in March, Shenzhen is considered a model model of the balancing strategy between the "No COVID" policy and economic development that China is pursuing. . However, the newly applied measures present a challenge to China in realizing these two goals.
On the same day, August 29, China's National Health Commission (NHC) said that mainland China recorded 1,696 new cases of COVID-19 in the past 24 hours, of which 352 were symptomatic, while 1,344 asymptomatic case. In addition, the country has not recorded any more deaths from COVID-19.
Source : Genk