The world's hottest smartphone brand: Calling Xiaomi's name
Xiaomi has filled the void left by Huawei in many markets, from Europe to Southeast Asia to China. The "handbook" they use is quite familiar with other compatriot brands: Provide functional equipment equivalent to high-end competitors but at a cheaper price.
In June, no company in the world sold more phones than Xiaomi, according to research firm Counterpoint. In the second quarter, Xiaomi beat Apple to become the world's second largest smartphone maker. In Europe, they ranked first with 24% market share, almost double from a year ago. In price-sensitive markets like Spain, two out of every five phones sold in the second quarter were Xiaomi. Xiaomi also ranked first in Denmark, Belgium, Ukraine and Russia.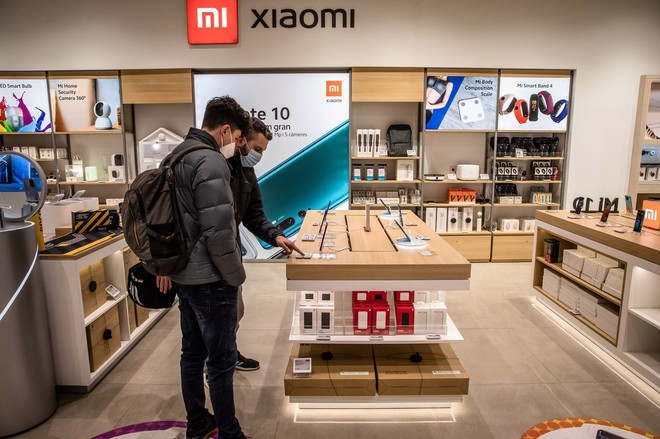 Xiaomi is the number 1 smartphone brand in Europe. (Photo: Bloomberg)
Munza Mushtaq, a freelance journalist based in Sri Lanka, traded her Huawei smartphone for a Xiaomi in May. She did so because Huawei devices could no longer access many Google features due to the US ban.
John Michael Ausejo, a recent graduate living in the Philippines, also left Huawei last year. When looking for a new phone, he found many models too expensive, so he chose Xiaomi's Redmi Note 9. The battery on the device runs for 2 days without charging and has 4 rear cameras. The body is made of plastic instead of metal, so he had to buy an extra protective case. Even so, he only lost about 200 USD.
While other Chinese tech leaders are rather tight-lipped, Xiaomi CEO Lei Jun is open about his ambitions. He said he wants to consolidate the 2nd position and then move to dethrone Samsung within 3 years. He affirmed that becoming the world's largest smartphone manufacturer is completely within reach.
Xiaomi grew strongly after several years of stagnation. In 2013, it was China's top smartphone maker, before being knocked out by a wave of domestic rivals – including Huawei. Like Huawei, Xiaomi was the target of a trade restriction order by the administration of former US President Donald Trump earlier this year. However, the company successfully appealed and got rid of the blacklist.
Xiaomi's rise to prominence is the result of Huawei's downfall. Just a year ago, Huawei was the largest smartphone maker on the planet, accounting for nearly a fifth of the market. However, many US embargoes blocked the supply of chips and important software, leading to a sales decline of more than 80% in the second quarter compared to the same period in 2020.
Neil Mawston, a mobile industry analyst at research firm Strategy Analytics, said: "European carriers and retailers simply 'remove' Huawei and 'put' Xiaomi in."
Despite recent efforts to enter the high-end segment, Xiaomi is still a brand focused on the low-end market. For example, the Xiaomi Mi 11 Ultra is not inferior to the Samsung Galaxy S21 in terms of photography quality, but it is $400 cheaper, according to a comparison by analyst Neil Shah from Counterpoint. Both models were released at the beginning of the year.
"Xiaomi will reach Samsung's level," he said.
One market that Xiaomi has not been able to break is the US. The company is selling gadgets like scooters and movie projectors here, but lacks relationships with US carriers, which are crucial to being able to sell phones successfully.
Xiaomi leaders have long been ambitious about the US market. Xiaomi President Xiang Wang said that the US is "extremely attractive to people". However, for now, they are only focusing their resources on Europe and have not given a "America-advancement" timeframe.
Source : Genk