The way Jack Ma turned the business idea that people laughed at was 'stupid model' into a $ 200 billion startup
When Jack Ma launched an obscure payment service with the aim of boosting sales for his online shopping empire 16 years ago, there was little chance of success. Now, the service has become the backbone of Ant Group – a financial giant that could be valued at more than $ 200 billion.
Named Ant – ie "ant" by the founder Jack Ma believes that "small is always beautiful and powerful". Currently, Ant Group becomes such a corporation, but not small in China. The group is planning to have dual IPOs in Hong Kong and Shanghai and will most likely become the biggest IPO in history, surpassing Alibaba before.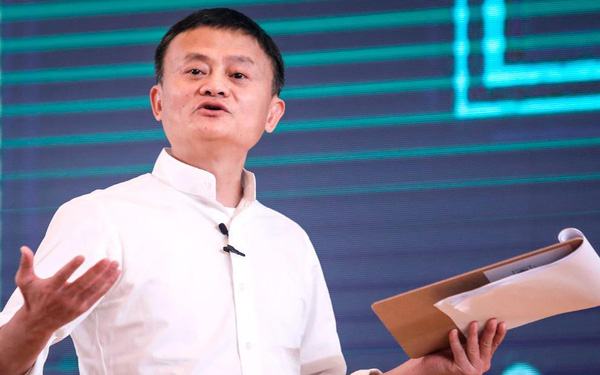 "Ant Group is truly a power throne for Jack Ma and of China's internet industry," said analyst Edith Yeung.
It is one of the largest technology companies in the world and the largest online payment platform in China. The app has built up a presence in every aspect of China's financial life – from investments, small savings to insurance, credit scores and even dating profiles.
However, the beginning of Ant Group has not been easy. In 2004, very few people with credit cards, bank cards and buyers and sellers using Alibaba's platform desperately needed a means of payment.
Ma worked with Alibaba's finance team to create Alipay. This service will act as a trusted third party, holding the buyer's money as a contract with the seller and paid to the seller only after the goods have been received and the buyer has confirmed they are satisfied. with that item.
"At the beginning of Alipay, everyone said: Jack, this is the dumbest model we have ever known, no one used it," said Jack Ma in an interview in 2014.
"I say I don't care if this model is correct or if it looks good. As long as it works well, it builds trust."
"Money supermarket"
And indeed, Jack Ma's ideas have worked. Currently, Alipay has 711 million monthly active users and processed 118 trillion yuan ($ 17.2 trillion) of payments in the past 12 months to June. 2009 accounted for more than 55% of the Chinese mobile payments market in the first three months of this year, while rival WeChat Pay of Tencent and QQ accounted for 40%.
The app also connects millions of people to a wide range of financial services. Alipay users can surf and choose insurance products, pay bills, receive loans, pay staff salaries and invest money in the stock market.
Yeung compared it to a "financial supermarket". "Anything you want to do in financial markets can be done through Alipay."
Alipay split from Alibaba into its own company in 2011 and became part of Ant Group in 2014, and Jack Ma IPOed Alibaba in 2014 in one of the biggest deals of the time, which still maintains major control over Ant.
Ant currently offers any financial product or service and it "becomes part of the daily lives of hundreds of millions of individuals and businesses across China", according to expert Zennon Kapron.
"It's very difficult to talk about the company's impact on individuals in China."
Alipay can be used for a variety of purposes.
One of the most popular services of Ant Group is Yu'e Bao – an asset management product launched in 2013 that allows users to invest money in a digital wallet. The minimum investment amount is 1 yuan (15 cents).
In six months, Yu'e Bao – the "forgotten treasure" had 49 million users and the amount of money reached 250 billion yuan (36.5 billion USD).
At the time, the most wealth management products offered by traditional banks required a minimum investment of 50,000 yuan ($ 7,300). People hailed Yu'e Bao as "a surprise hit, especially young people whose savings are dripping and often unable to deposit into traditional banks".
At its peak in March 2018, Yu'e Bao managed a fortune of 1.69 trillion yuan ($ 267 billion). The Chinese authorities have forced Yu'e Bao to reduce this number due to fear of the risk that failure for any reason will cause the economy to suffer heavy losses. However, China's largest money market fund is still Yu'e Bao with 1.26 trillion yuan ($ 184 billion) as of March this year.
The Alipay and Ant ecosystems have allowed many individuals and retailers to "borrow money, accept online payments to provide economic perks for themselves, for workers and their families".
Huge data warehouse
With hundreds of millions of people using the company's financial products, Ant has access to unbelievable amounts of valuable data about the consumer habits of Chinese customers.
Unlike the US, China does not have a credit scoring system. In 2015, Ant launched Sesame Credit to fill this gap. The company describes Sesame Credit as a "point of trust" – a way for businesses and consumers to access people's ability and willingness to pay for goods or services. It is the largest credit scoring system in the country.
However, Ant uses more than just credit ratings. "I actually see Sesame as an online dating app. You can see your spouse's financial prowess through their credit score."
Sesame scores are also shared on the Chinese social networking platform by people who want to show their power.
A person with a low score may be banned from using the service and not purchasing some products.
Technology corporation
Earlier this year, the company changed its name from Ant Financial to Ant Group because it wanted to restructure itself as a technology service provider for other financial companies.
In the past, Ant made loans, took on investments, and sold insurance directly to consumers and companies. In recent years, however, Ant has transformed itself into a platform that collects banks and premiums to connect them with potential customers.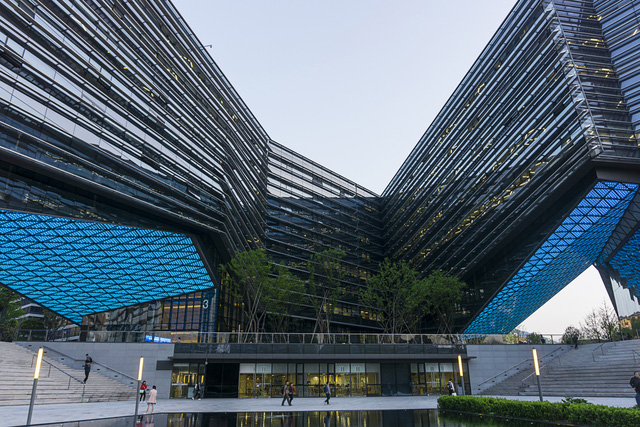 Ant Group headquarters in China.
Ant's leading platform, for example, offers a "310" service – that is, 3 minutes of application, 1 second of loan receipt and no one involved in that decision. However, the loan is provided through a bank. The debt will be on that bank's balance sheet and Ant will charge a small fee.
"This move puts Ant on its way to becoming an alternative to financial firms, helping them to be less involved in sensitive financial services issues but more like a tech company."
Ant also launched Bangnitou, an AI investment consulting service through a joint venture with Vanguard. Bangnitou, which translates to "helping you invest" applies algorithms to automatically reallocate portfolio. The minimum investment is worth 800 yuan ($ 118). In less than 3 months after its inception in April, Bangnitou attracted nearly 200,000 new customers.
Source : Genk