The US will ban TikTok and WeChat on September 20
According to a new report from Reuters, the US Department of Commerce will announce its decision to block people in the US from downloading video-sharing app TikTok and messaging app WeChat on September 20.
However, ministry officials said the new ban aimed at blocking Americans from downloading TikTok could still be canceled by President Trump before it goes into effect, if ByteDance, the company that owns TikTok, reaches a deal. agreement to sell its US business.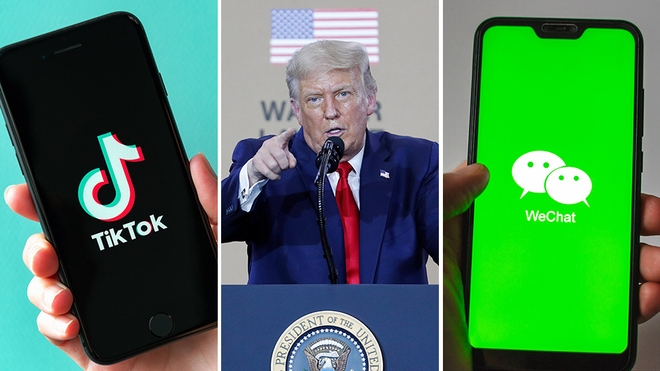 Previously, ByteDance has negotiated with Oracle Corp and several other companies on the creation of a new company, TikTok Global, to alleviate concerns about the safety of user data in the US. However, ByteDance's plan still needs Trump's approval to avoid being banned in the US.
According to the Department of Commerce's plan, this ban will force Apple's App Store and Google Play Store and other app stores to allow the download of the two Chinese apps mentioned above.
However, the ban does not prohibit US companies from doing business with WeChat outside the US. This is good news for companies like Walmart and Starbucks, which are using WeChat's small programs to make transactions and interact with users in China.
The ban also does not prohibit transactions with other businesses of Tencent, which owns WeChat, such as online games. And the ban also does not force Apple, Google or other companies to provide TikTok and WeChat apps in places other than the US.
In a statement to Reuters, US Commerce Secretary Wilbur Ross said: "We must take strong action to combat China's misbehaving of US citizenship data, at the same time. promote our national values, our democratic norms, and actively enforce American laws and regulations. "
Refer to Reuters
Source : Genk