The US lags behind Europe and China in the race to produce electric cars
The world produced more than 10 million electric vehicles between 2010 and 2020. At the end of 2017, car manufacturers in the US consumed 20% of the electric vehicles globally.
However, by 2020, American car manufacturers will only account for 18% of the total cumulative electric vehicles produced since 2010. Meanwhile, the market share of electric vehicles produced and consumed in the Chinese market. and Europe is growing rapidly.
The ICCT said that the policies of many governments regarding the promotion of electric vehicle consumption have made a difference.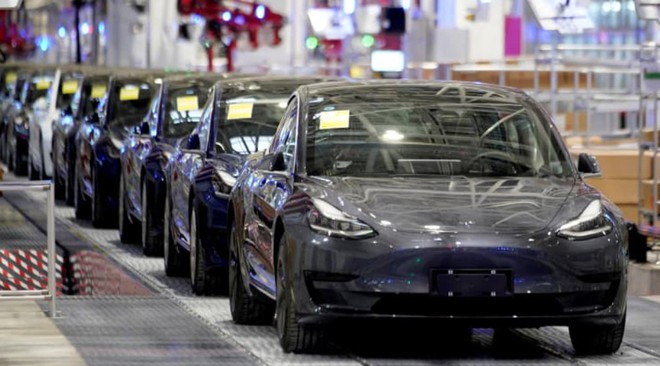 Nic Lutsey, program director at ICCT said: "Growth in electric vehicle production happens when there are strong national policies in place and are designed to drive the market forward. Hundreds of billions of dollars are above it. table, but America didn't even bother pulling a chair near that table."
Between 2010 and 2020, the researchers found that China is the largest producer of electric vehicles and accounts for about 44 percent of global production of electric vehicles, with about 4.6 million units manufactured and sold. out throughout the decade.
Meanwhile, Europe produces about 25% of global electric vehicles between 2010 and 2020, producing 2.6 million units and selling 3.2 million units, making the region a net importer.
Last year alone, US-based vehicle manufacturers produced at least 450,000 electric vehicles, of which Tesla accounted for about 85% of that year's production. Annual electric vehicle exports from US factories in 2020 exceeded 215,000 units, the highest of any country.
Stronger demand for electric vehicles abroad than in the US has prompted electric vehicle manufacturers like Tesla to deliver and set up dealerships outside the US.
Electric vehicles, including hybrids and battery-powered vehicles, account for just 2.3% of new car sales in the US in 2020. Meanwhile, 10% of new car sales in Europe are electric and 6% are electric vehicles. electric cars in China.
High demand for electric vehicles abroad is creating a variety of effects. Automakers have pledged to spend more money and are making more aggressive plans to set up new factories and sell more electric models abroad than in the United States.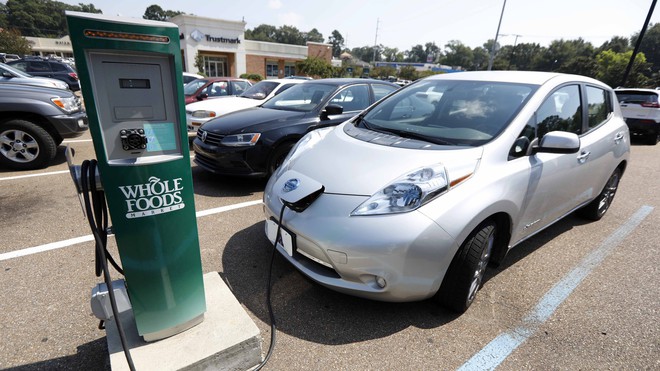 For example, Volkswagen is expected to reach the largest total production of electric vehicles in 2025. In which, according to the company's announced plans so far, it does not set up any EV factories in the US but only owns several electric vehicle assembly plants in Europe and China.
The ICCT report said that only two of the 44 vehicle assembly plants in the US will be dedicated to producing electric vehicles by 2020. Three GM plants are expected to be converted to produce only electric vehicles. in 2021. Currently, Tesla and Lucid Motors both have a brand new factory under construction to produce electric vehicles. Thus, a total of 7/44 car assembly plants in the US will only produce electric vehicles by 2025.
The ICCT researchers conclude that policies "focusing on the transition to zero-emission vehicles" have fueled this global trend.
In Europe, car manufacturers have introduced dozens of new electric vehicle models and dramatically increased the number of electric vehicles in production or planned to be produced. This number is much higher than the US in recent years. The move is largely aimed at meeting increasingly stringent emissions standards in Europe.
Research shows that in China, the supply and demand policy has helped promote the production and use of electric vehicles more. China has expanded many consumer incentives and strengthened regulations restricting internal combustion engine vehicles, while making it easier to buy, register and drive electric vehicles.
Meanwhile, in the US, some car performance standards have been restored under former President Donald Trump. Meanwhile, federal EV incentives are beginning to be phased out for manufacturers with the highest electric vehicle sales, such as Tesla and GM.
A new infrastructure plan, including $15 billion for tram, electric bus and transit infrastructure is a fraction of President Joe Biden's earlier proposal to spending $174 billion to boost the electric vehicle market.
Check out CNBC

Source : Genk