The UAE is set to launch its first Mars exploration satellite, which will be streamed live on YouTube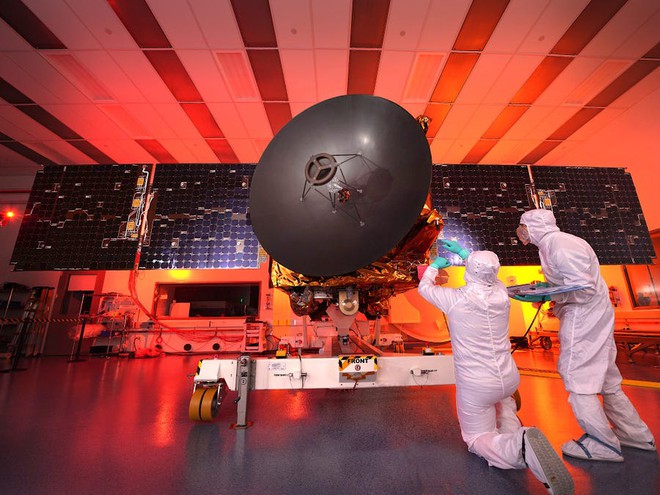 The researchers stand next to Hope probe.
The United Arab Emirates (UAE) is preparing to conduct its first mission to Mars, marking the first time that this country has sent people on another planet. Hope satellite – Hope is the size of an SUV will fly 7 months to reach the orbit of Mars. Upon arrival, it will probe the atmosphere of the red planet through interaction with the solar wind and sensor systems that monitor changes in the amount of hydrogen and oxygen on Mars.
The goal of this mission: to map a climate map of Mars over a period of a year. And this UAE effort is also the first time humanity has tried to take pictures of the Martian atmosphere.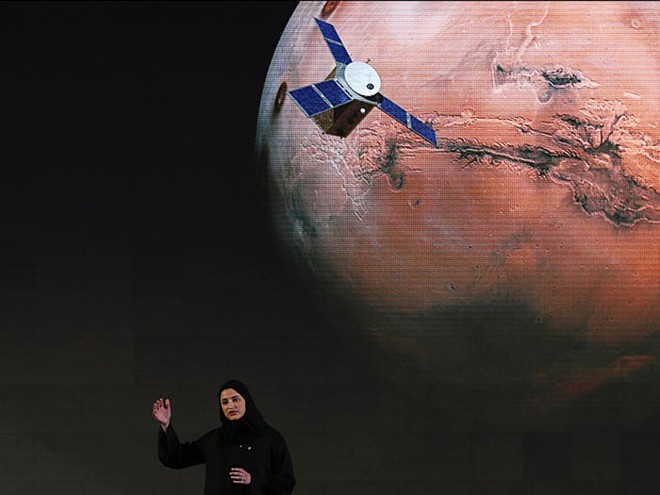 "We will be able to observe the whole of Mars all day and night, throughout the year after Mars," said Sarah Al Amiri, the chief scientific officer who led the mission and also the minister of the UAE's advanced science department, told Nature.
" The experts and the government of the United Arab Emirates have made it clear that this is not a display of technological capability, but rather a scientific study enriching our understanding of Mars. " , Said Richard Zurek, chief scientific officer of the Mars Program at NASA's Jet Propulsion Laboratory.
Hope satellite will be in the air from Japan's Tanegashima Space Center at 1:00 am on July 15 according to Vietnam time. Hope is just one of three missions to Mars in the second half of July: on July 30, NASA will send the Perseverance ground-probing robot to the air, China also plans to launch a probe into orbit. Mars within this month.
You can track Hope satellite launch process through this video:
There is a reason why a series of Martian missions were carried out at the end of July: experts want to take advantage of the time when the Red Planet is closest to Earth. If they miss this time frame, they will have to wait until 2022 to get the same opportunity.
If the trip goes well, Hope will reach Mars in February 2021. It will conduct its mission to observe the Martian climate for the next two years.
Source : Genk