The 'trick' of a millionaire who sleeps with 17 long legs/week: Renting a house, buying Instagram followers, entertainment money is paid by other people, used to be wanted
Dan Bilzerian is the man who was once called the "King of Instagram" with more than 32 million followers. Dan is best known as a professional poker player, actor, and famous playboy millionaire businessman.
The 41-year-old millionaire's Instagram is filled with images of supercars, yachts, mansions, parties and luxury trips and of course, beauties. Dan is famous for once saying that he dated and slept with 17 long legs for a week and then changed all of them.
Dan said he made money in college playing poker and later in business. Some newspapers estimate Dan now owns a fortune of $ 200 million. However, in the middle of last year, Forbes had an article exposing the truth about Dan's lifestyle.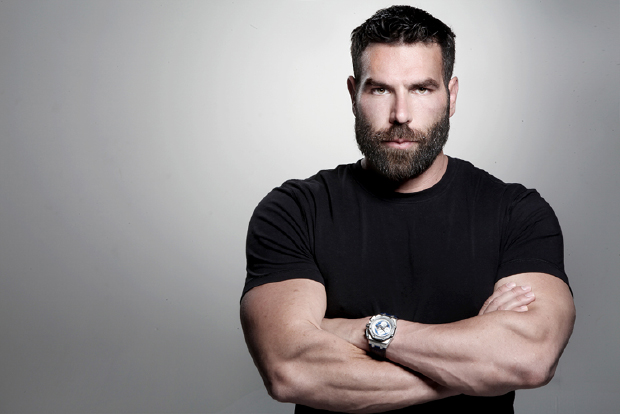 Portrait of Dan Bilzerian (Photo: Internet).
Stay in rented house, play with other people's money
A lawsuit filed last year revealed that Dan doesn't own the luxury mansion, but actually rents it. Even Dan's expensive entertainment expenses are charged to his credit card… paid by other people. In other words, Dan doesn't use his own money to play.
Specifically, Dan rents a house in the luxurious hills of Los Angeles for about 200,000 USD/month but he is not the one to pay this amount.
As it turned out, the mansion and everything else like planes, yachts, etc. were all paid for by Ignite International – a company founded by Dan and acting as CEO and major shareholder. Curtis Heffernan – the chairman who had just been "kicked" from the company at the time, was the one who leaked this information.
Paying $2.4 million in annual rent and a host of other entertainment expenses for Dan is one of the reasons why Ignite reported a loss of $50 million in 2020.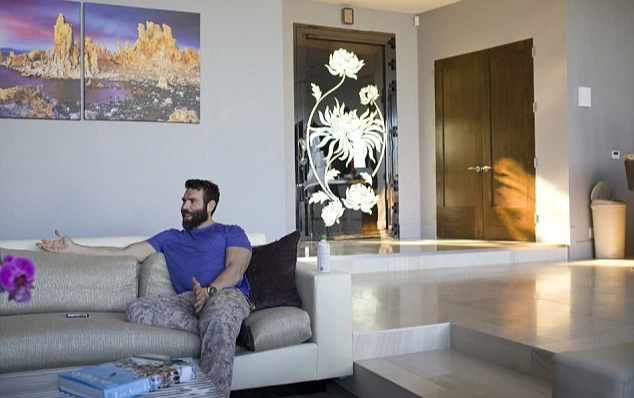 The mansion that Dan rents costs 200,000 USD/month (Photo: Internet).
Heffernan complained about Dan's spending of company money and repeatedly objected to the cunning method of concealing the spending. And according to Heffernan's lawsuit, these were the reasons for his dismissal.
For its part, Ignite did not respond to a request for comment regarding the matter. As for Dan, in a statement sent to TMZ, he denied the allegations in Heffernan's lawsuit.
However, unnamed former Ignite employees all confirmed Heffernan's allegations to be true.
"Ignite pays for everything. Dan just plays around and adds the Ignite logo, and then suddenly it's all a company expense. Personal events that have nothing to do with work. business, but he still sends invoices to the company to pay," one person said.
In the lawsuit, Heffernan seeks damages for defamation and illegal termination of Ignite's contract.
The character behind the lawsuit
Heffernan, a former senior director of Procter and Gamble, joined Ignite in March 2019. At the time, the company was trying to find a niche. They deal in cannabis and then find ways to put their goat skull logo on anything they can.
Heffernan used to work as a vice president of sales for WeWork with a salary of $275,000 a year. He became president of Ignite in November 2019, following the departure of his predecessor, Jim McCormick.
Trouble arose in May 2020. Accountants preparing the books for Ignite's annual report gave the company a red alert.
According to Heffernan's lawsuit, they suspect the nearly $900,000 in company expenses was to pay for Dan's "personal activities." These include: yacht rental – half a million USD, trip worth hundreds of thousands of dollars, 2 nights to London, 65,000 USD "Star Wars" themed gun set, 1 paintball field worth 75,000 USD and 1 safe containing 88,000 USD, bed frame worth 50,000 USD. These are just a few of the many that companies have to pay.
The company also paid $26,000 to increase Dan's Instagram followers as well as travel expenses for the model lineup that always accompanies Dan wherever he goes.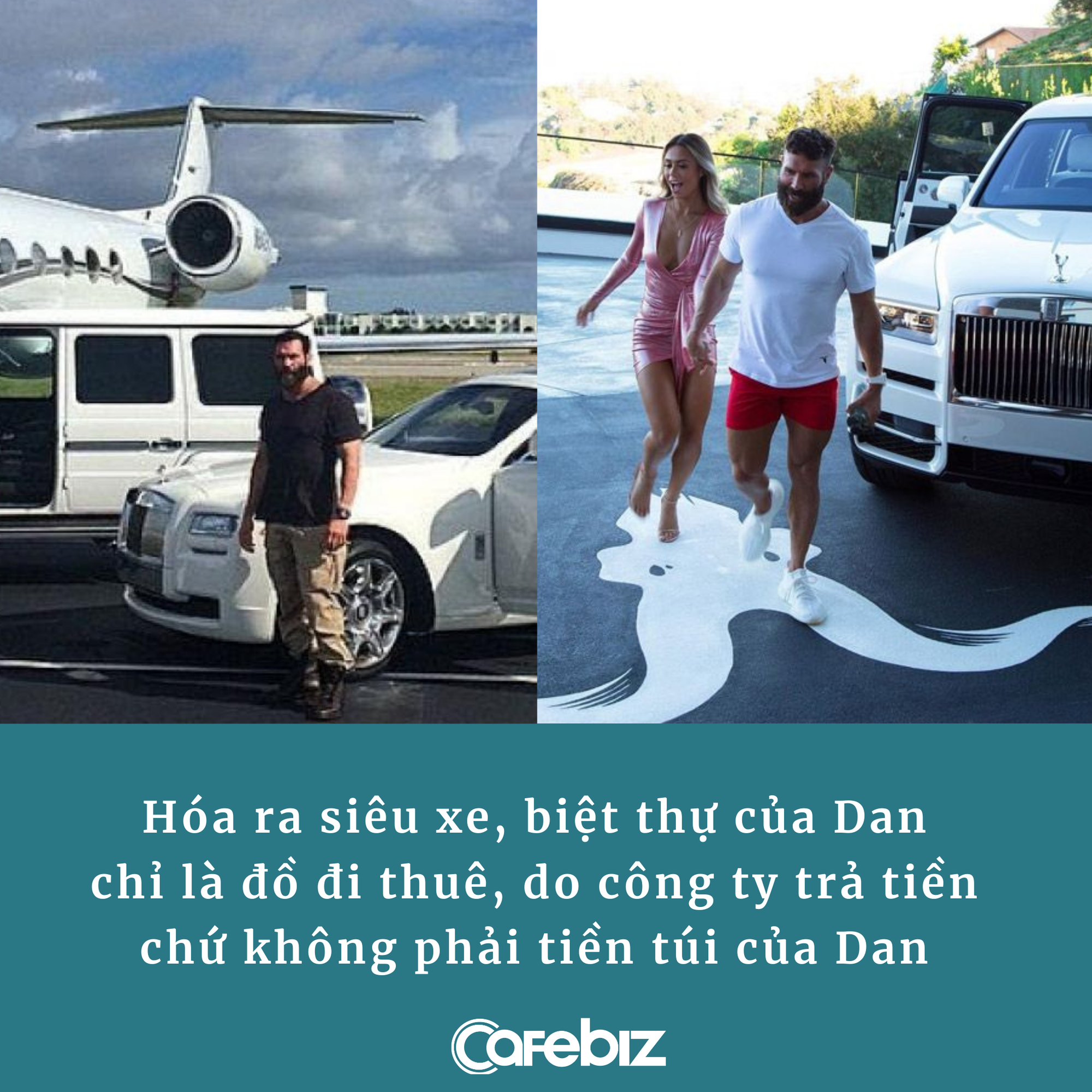 Heffernan's lawsuit says that he was asked to sign by several senior executives and board members of Ignite in order to make them legitimate business expenses. However, because of suspicion of fraud, he refused.
Heffernan even tried to convince Dan not to rent the mansion for 200,000 USD/month anymore because after all, due to the impact of the Covid-19 pandemic, Dan could not hold grand events and parties.
Dan responded by jumping in as Chairman and saying, "I'm going to throw a lot of pool parties and still use that mansion." The next day, Dan accused Heffernan of drug use during a company meeting and used that as an excuse to fire him in June 2020.
The annual report showed Ignite's staggering losses. Some board members and shareholders even lend the company cash to maintain operations.
Millionaire "trick"
Dan once said that he started his poker career in college, turning 750 USD into more than 180,000 USD. However, many people expressed doubts with this information. Later, a number of newspapers "uncovered" information that Dan's father is a businessman who once owed the US Federal Reserve $62 million for financial fraud but deliberately failed to pay.
He founded family businesses and eventually, the money that should have paid off the debt went into the pockets of his two sons. At that time, Dan was entitled to about 6 million USD. Because he has business "blood", Dan uses this money to do business, launder money and enjoy life.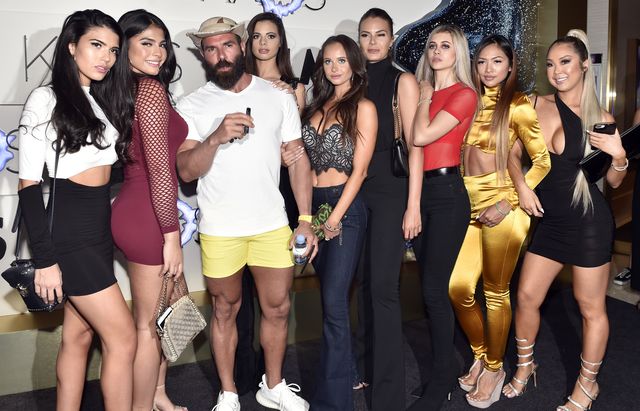 Dan is always surrounded by hot long legs (Photo: Internet)
In addition to "flaunting" people about his lavish lifestyle, Dan also has many other troubles. A few years ago, on a trip with his brother and father to Armenia, Dan visited a shooting range in the "Republic of Artsakh" – a self-proclaimed state, and opened fire there. Due to the complicated nature of the dispute between Armenia and Azerbaijan at that time, the Azerbaijani side sent a note to the US government, requesting Dan's arrest. Although not arrested, Dan is still on the international wanted list of Azerbaijan.
In late 2014, Dan was sued by a model, alleging that Dan kicked her in the face in a nightclub. However, in 2015, the police announced that they were no longer investigating this model's allegations.
Another time, Dan faced a lawsuit for $ 85,000 of the porn actress Dan threw from upstairs into the swimming pool and broke her leg. This girl claims compensation because it affects her photo shoots and income. In the end, Dan accepted compensation.
Another "trick" of Dan was about twice participating in the US Navy SEAL training course. Some newspapers revealed that this millionaire never participated in that program but just "exploided" like that.
Source : Genk