The time to finish repairing the APG marine cable will take another 2 days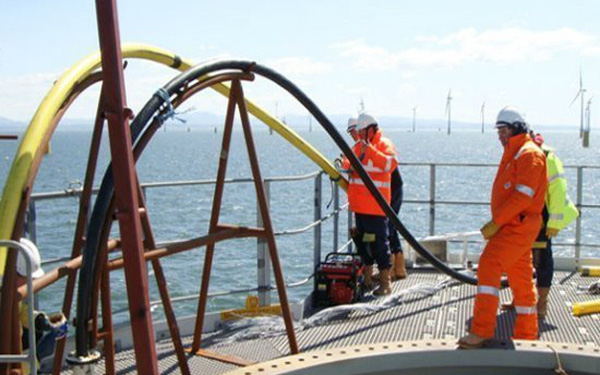 While the IA sea cable is expected to be completed on February 21, the APG cable repair will be completed on February 24, 2 days later than the old plan (Artwork: Internet)
Updates on the repair and troubleshooting plan on the APG (Asia Pacific Gateway) undersea optical cable route have just been notified by the cable line management to Internet service providers (ISPs) in Vietnam.
As ICTnews reported, at 6:45 this morning (January 9), the APG undersea cable had a problem on the cable direction connecting to Hong Kong (China) and Japan.
Specifically, in the incident earlier this year, the APG failed in 2 segments including S3 with the fault point about 557.4km from the branch station in ChungMing (China) and the S6 with the fault point from the Hong Kong landing station. (China) about 1.3km.
Troubleshooting on the S3 branch of the APG undersea cable began on January 11, 2021 and was completed on January 21, 2021.
With the problem on the S6 branch, the cable line management has mobilized experts to go to Hong Kong (China) to carry out repairs. However, due to the impact of Covid-19 translation, the process of applying for the repair license takes longer, affecting the repair and repair process on the APG route.
Therefore, it is expected that from February 22 to February 24, the repair on this cable branch will only be conducted. During the repair period, all communication on the APG international system will be lost.
The APG submarine fiber optic cable route is about 10,400 km long, located underground in the Pacific Ocean, capable of providing a maximum bandwidth of up to 54Tbps. This sea cable route has connection points in China, Hong Kong (China), Taiwan (China), Japan, Korea, Malaysia, Singapore, Thailand and Vietnam. There are 4 domestic Internet service providers participating in the APG route investment: VNPT, Viettel, FPT and CMC.
Also in the early days of the new year 2021, along with the APG route, the international submarine cable line IA (Intra Asia, also known as the Lien A cable) had a problem at 12:52 on January 1, 2021 due to a cable error on branch S1 , about 49 km from the docking station in Singapore, affecting the entire connection capacity in Singapore direction. In addition, the IA sea cable is still faulty on the S5 branch (in the direction of Hong Kong – China) and FP1 (the direction connecting Singapore – Japan).
The IA sea fiber optic cable with a total length of 6,800 km, connecting Singapore, Vietnam, the Philippines, Hong Kong (China), and Japan, is considered an important fiber optic cable connecting the Americas and Europe.
The error correction on branches S1 (Singapore direction), S5 (direction Hong Kong – China) and FP1 (cable direction connecting Singapore – Japan) will be done from February 1, 2021 to February 21. 2021. In which, branch S1 is expected to be revised from February 1, 2021 to February 8, 2021; S5 branch was also revised from February 1, 2021 and completed on February 9, 2021. Error correction time on the FP1 branch lasted from February 12, 2021 to February 21, 2021.
Source : Genk