The "super battery" charges 80% in 5 minutes – the secret weapon expected to help VinFast dominate the market: The cost is equivalent to the current battery, safety standards and durability are above standards
Vingroup Vice President Le Thi Thu Thuy has just announced that VinFast will put into use two of today's most advanced battery technologies on its new generation electric car models, including 100% solid-state batteries (100% Solid-state batteries). ) and a battery that can charge 80% in 4-5 minutes.
While 100% solid-state batteries have been mentioned by many battery cell manufacturers with the great advantage of increasing the travel distance for electric cars, reducing the charging time and number of times, the battery can charge up to 80%. in 4-5 minutes of StoreDot (Israel) is a big surprise.
What type of battery is this, how is the current development technology, and what are the advantages and disadvantages?
The real "super battery"
In January 2021, StoreDot threw a "bomb" into the lithium-ion battery manufacturing market when it announced a battery capable of fully charging in 5 minutes, marking an important step forward to help electric cars charge as fast as gas. . The lithium-ion battery is developed by Israel's StoreDot and manufactured by Eve Energy (China).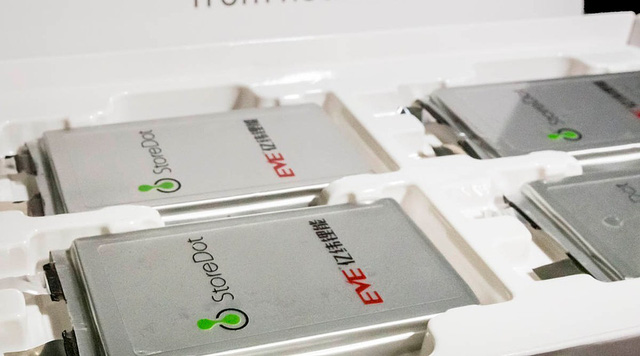 StoreDot once demoed a fully charged battery in 30 seconds for smartphones and now an 80% rechargeable battery in 5 minutes for electric cars.
StoreDot has demonstrated its "ultra-fast-charging" batteries on phones, drones, and scooters. Daimler, BP, Samsung and TDK have all invested in StoreDot. As of January this year, the company has raised $130 million and was named a Bloomberg New Energy Pioneer in 2020.
In fact, its battery can be fully charged in 5 minutes, not just 80%. However, this requires a much higher capacity charger than current. Using existing infrastructure, StoreDot aims to make cars 100 miles on a 5-minute charge by 2025.
"Charging a lithium-ion battery in 5 minutes is considered impossible. But we don't release a prototype in the lab. We release a technical sample from a mass production line. This proves it. shows it's viable and it's commercially ready," said Doron Myersdorf, CEO of StoreDot.
Current Li-ion batteries use graphite as an electrode, in which lithium icons are pushed to store charge. But when they are charged quickly, the ions get clogged and can turn into metal and cause a short circuit.
StoreDot batteries replace graphite with semiconductor nanoparticles so ions can pass through faster and easier. These nanoparticles are based on germanium, are water soluble and easier to handle in production. However, StoreDot's plan is to use silicon, which is much cheaper and is expected to be ready by the end of the year. Myersdorf says the cost will be about the same as current Li-ion batteries.
Popularize the market in 3-5 years
"The bottleneck with super-fast charging is no longer the battery," he said. Currently, the charging stations and the grid supplying the new batteries need to be upgraded. Dozens of companies around the world are developing fast-charging batteries with Tesla, Enevate and Sila Nanotechnologies all developing silicon electrodes. Some other companies consider using other compounds, such as Echion using niobium oxide microparticles.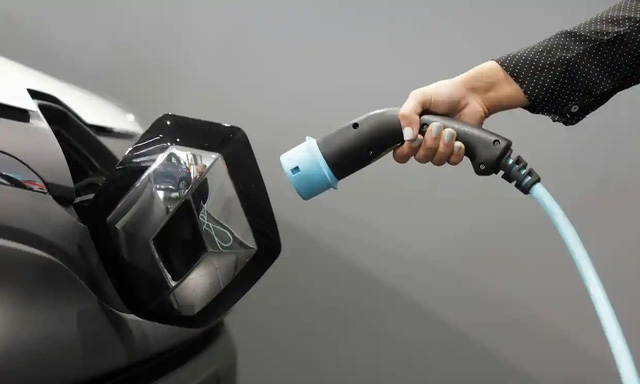 In 3-5 years, consumers will have electric cars that cost $25,000, run like sports cars, fully charge in 10 minutes and are safer than any car currently available.
Research in the journal Nature Energy shows that the battery is affordable and eliminates the worry of range. Myersdorf says the StoreDot battery can be charged 1,000 times and still retain 80% of its original capacity.
Although the technology is ready, most experts believe that this "super battery" technology will only be ready to be on the market in 3-5 years.
Professor Chao-yang Wang of the Center for Energy and Battery Storage Technology at Pennsylvania State University (USA) said: "I think such fast-charging batteries will be on the market in three years. would not be more expensive, even allowing automakers to reduce the size of batteries on vehicles while overcoming range problems, thereby significantly cutting vehicle battery costs.
"We're going to have $25,000 electric cars that run like luxury sports cars, recharge in 10 minutes, and are safer than any other car on the market."
Source : Genk