The super AI monopoly once declared 'do not want to erase people', Microsoft was criticized by Elon Musk
On their personal Twitter pages, CEOs of Tesla and Space X have criticized Microsoft's move to acquire a license to exclusively use AI GPT-3 from OpenAI. Accordingly, Microsoft will have exclusive access to the source code of GPT-3, through which it can integrate the technology of this AI algorithm into its products and services. This made Elon Musk unhappy.
"This seems contradictory to the original 'open' motto. OpenAI was fundamentally acquired by Microsoft," wrote Elon Musk.
In fact, Elon Musk's accusations against Microsoft are completely understandable. Last year, Microsoft invested up to $ 1 billion in OpenAI. The tech giant even provided OpenAI with its Azure cloud computing system, giving the startup access to a huge amount of computing resources to be used in machine learning models.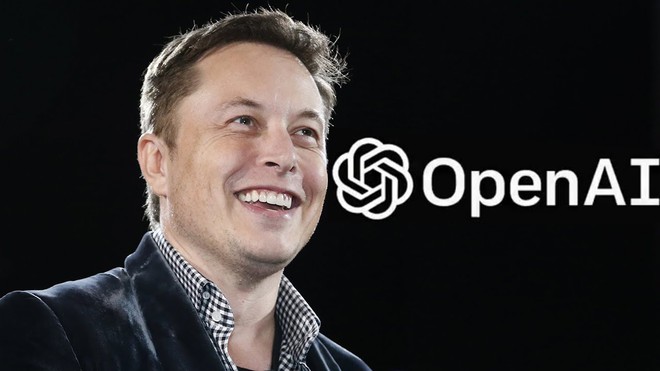 Elon Musk founded OpenAI with a motto that allows everyone in the world to have access to AI technology.
Earlier, Kevin Scott, Microsoft's Executive Vice President and Chief Technology Officer, confirmed that the exclusive license of GPT-3 will help Microsoft provide advanced AI solutions to its customers, at the same time. offer solutions that exploit the power of the natural language model. Microsoft also emphasized that technology users can still access and use GPT-3 through the OpenAI application programming interface (API) platform.
However, Elon Musk and a bunch of Twitter users have doubted this statement by Microsoft. According to Elon Musk, the partnership between Microsoft and OpenAI contradicts the very core philosophy of OpenAI, which gives all technology users access to the most advanced AI technology.
Founded by Elon Musk and the world's top tech CEOs in December 2015, OpenAI is a non-profit startup with an investment of up to $ 1 billion. OpenAI's goal is "to develop artificial intelligence for the benefit of all mankind, not limited by the need to generate financial profits."
In February 2018, Musk stepped down as chairman at OpenAI to "eliminate potential conflicts in the future" due to Tesla's moves to promote AI development.
As for GPT-3, this is a third generation machine learning model with the world's most sophisticated algorithms, offering the ability to process and interpret datasets to create human-like text.
Most recently, GPT-3 has attracted the attention of the technology world when writing by himself a 500-word essay with the topic "Why people should not be afraid of AI" published in The Guardian newspaper of England. The essay is about 500 words long, the language is simple and easy to understand, and the ability to express fluently no less than a human. The articles even give some views that make us surprised, when GPT-3 affirms "willingness to sacrifice oneself for the benefit of humanity" and "does not intend to destroy humanity. ".
Refer to CNN
Source : Genk