The son of Google CCO advised his father to use Zoom instead of Google Meet
In recent months, the online meeting software Zoom has defeated rivals such as Google Meet and Microsoft Teams, with an overwhelming number of users. It is so popular that even the son of a Google sales manager liked Zoom and advised his father to use this software instead of its products.
The incident, shared by the New York Times, occurred during an online meeting of Google employees last month, using Meet – an online meeting software developed by Google. The meeting was attended by Philipp Schindler, the company's sales manager.
As Schindler was trying to ease employee worries, his young son entered the room, suddenly asking his father if he was using the app or Zoom. And without waiting for a response from his father, the boy began to share how much he and his friends loved the software.
A Google spokesperson did not respond to requests for comment on this story.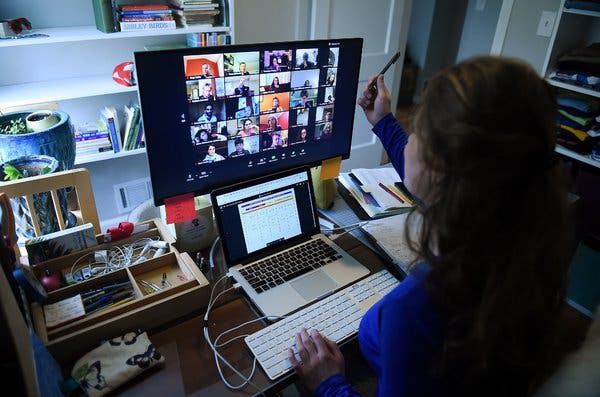 More and more people often use Zoom to study and work.
Zoom has become the online meeting software of choice for many because of the outbreak of the Covid-19 pandemic, leaving people at home to work. As of April 21, the number of daily users on Zoom has increased by 50% from the beginning of the month. Zoom's CEO, Eric Yuan, said in an online conference that the company now has 300 million active users per day.
However, the app has faced many privacy issues, including hacking, leaking user information, the appearance of racist and pornographic content. The company also shared data with third parties without warning users.
Meanwhile, Google is still struggling with Meet by constantly adding new features such as noise reduction and grid user display. Recently, the company also said that it added 2 million new users earlier this month, but did not share data on the total number of users.
Refer to Business Insider
Source : Genk