The solution to the problem of employees not coming to the company, not having a strong enough PC at home
Market information shows that as the demand for working from home increases, the demand for new laptops and desktop PCs also increases to surprising levels. But for those who have been following the computing market for years, it's understandable: for many years, the PC (at home) has been replaced by smartphones, tablets and even smart TVs. When users already have a lot of devices to connect and entertain at home, and when they just need to wrap up work around the company PC, the demand for personal computers will certainly decrease.
And then, when the disease prevented corporate employees from leaving their homes, users rushed to buy PCs with one simple thought: they had to have a (new) PC to work. The reality is not so.
Push computing power out of personal devices
When you use Google to search, your PC / phone is only responsible for displaying a "lightweight" web page …
The rise of mobile devices has contributed to a common trend for the computing market: the cloud. As personal devices become more and more compact and have limited computing power, complex logic, high-volume processing should be posted to the server.
This trend seems to be very remote, but it is deeply ingrained in the everyday digital experience. When you play an online game, your phone only displays graphics and records buttons, gestures, and the cloud of the new game publisher must handle "heavy": the server constantly has to calculate Every hit results, change the parameters of millions of accounts at the same time. When you post "on" to Facebook, your text and photos will be posted to the cloud capable of processing large amounts of Petabytes (millions of Gigabytes) of data each day.
Or, when you search Google, your device only displays a small page of HTML. And the main engine is responsible for scanning through millions of web pages to find what you want, of course, Google's "cloud" server.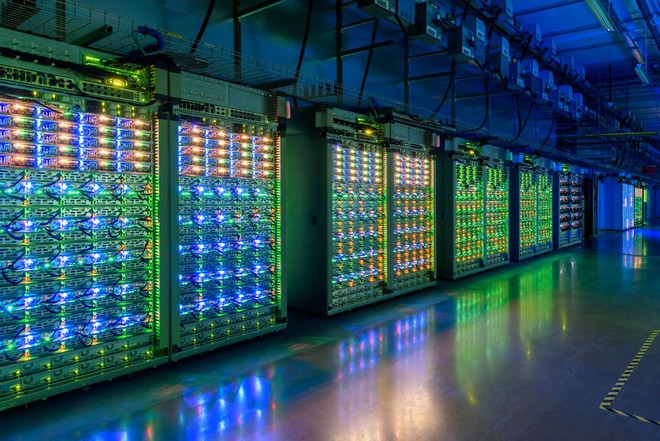 … and the task of filtering millions of webpages belongs to Google's servers.
The general principle is simple: the user's device is only responsible for displaying and receiving interaction from the user (keystrokes, mouse clicks, touch gestures). The component responsible for handling is the cloud.
Your own machine, your shared hardware
Gradually, the cloud movement has come to a new level: why not take most of the computing power of the PC to the cloud? Just need a ChromeBook or iPad as a bridge, you can control a Windows PC located "in the cloud". The chip, RAM, GPU, hard drive of this machine are in a data center of Microsoft, Google or Amazon. The device you are using is simply a bridge to display / receive control gestures for that remote machine.
In a nutshell, this experience is like when you "teamview" into another machine. But instead of teamviewing into a PC that you own and manage, you will "teamview" into a SMALL part of a server in the cloud …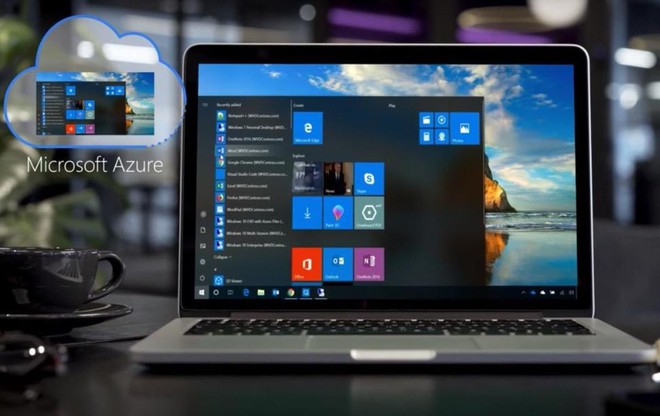 Desktop as a Service: Turn the machine you have in hand into the machine that displays for a machine "in the cloud".
Windows boss Microsoft has launched the service since last year. Dubbed "Windows Virtual Desktop", Microsoft's service allows companies to set up virtual machines running Windows 7/10 Enterprise, preinstalled with Office 365 applications and many familiar x86 applications. A complete and work-ready Windows experience can be set up with just a few mouse clicks.
Obviously, Windows Virtual Desktop is not the first Microsoft product to deliver a full desktop experience through cloud power. And other companies do not save the delicious pieces alone Microsoft. From the cloud giant, Amazon to virtualization companies like VMWare or Citrix, all have their own virtualization products. And that is not to mention the small names, just for the enterprise (business) world.
Network road in exchange for many benefits
Of course, to have the desired remote desktop experience, you must have a good network connection. But controlling a Windows 10 PC with a 1080p "remote" screen will only require the same network connection as the Full HD movie experience on YouTube or Netflix. With today's network infrastructure, it is a requirement that is not too high anymore.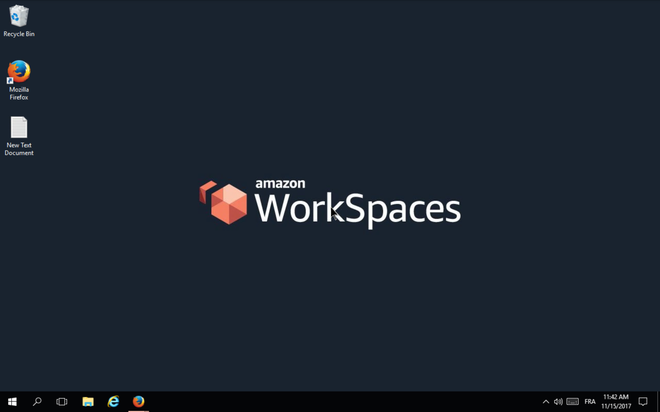 Access the entire workspace from anywhere, as long as the Internet is available.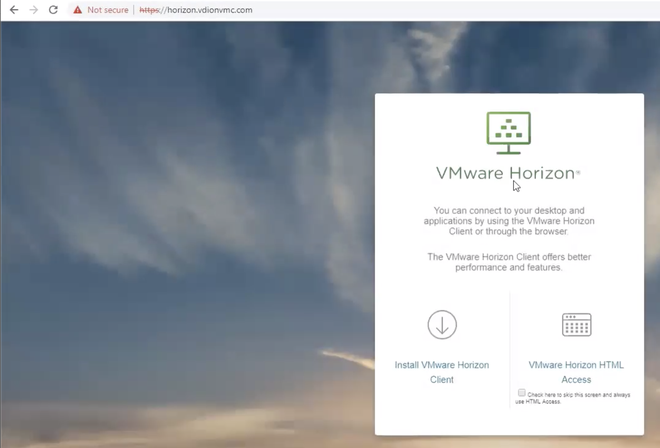 Instead of managing hardware, companies may turn to software management.
The benefits in return are immense. Instead of buying, assembling and managing office machines, companies now only need to pay for cloud giants. Most complex installation, updating, customizing, and security tasks are now the responsibility of the cloud.
For users, a "cloud-based" PC is a PC that they can take anywhere. Using iPad, using ChromeBook, using PCs from 10 years ago … we still have full access to our workspace, with the documents and software we need. We will still have access to the full operating system we use for everyday work, through a browser (or a lightweight client application). With Desktop as a Service, the experience of working at home and working experience at the company is only different in terms of seats.
Source : Genk