The secret to choosing a good laptop – powerful – reasonable price
But is there a choice that offers both powerful performance, reuse, and affordability? Laptops equipped with AMD Ryzen 4000 Mobile series processors are the answer to this difficult question.
AMD Ryzen 4000 Mobile is nothing special
Following the success of the desktop CPU series, AMD has brought the all-new Zen 2 architecture to the Ryzen 4000 series for laptops. AMD's new architecture has improved almost everything, from increased processor performance to increased clock speed, improved stability, optimized software and better component compatibility.
In particular, this is also the first CPU series to bring x86 architecture for laptops manufactured on 7nm process, from which for the ability to operate cool, excellent energy efficiency.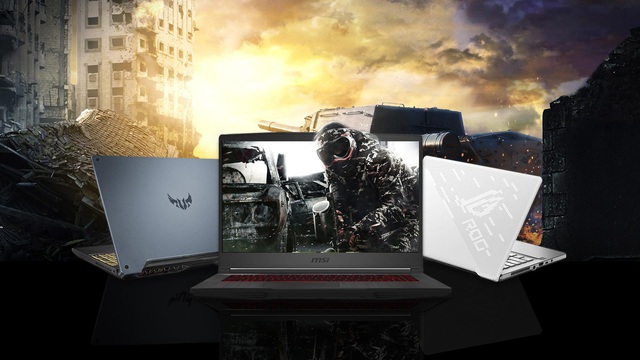 Unlike previous CPUs, AMD Ryzen 4000 Mobile series has more options, with the highest option up to 8 cores, 16 threads available on both U-series for lightweight laptops and H-series for laptops. High performance for gaming needs, content creation. According to performance evaluations around the world, AMD's new CPU series completely overwhelms rivals with 14nm processors.
AMD processors for laptops also come with powerful Radeon integrated graphics. This is especially useful for office laptops that do not come with discrete graphics.
And the most important advantage that we have mentioned from the beginning is the price on laptops using AMD Ryzen 4000 Mobile series processors extremely competitive.
Ryzen 4000 laptop series is interesting in the market
Due to the influence of many factors, up to now, the number of laptops equipped with new processors from AMD appears in Vietnam is not too much, but every product on the shelves has received a lot of attention from technology circles as well as users.
Most of them are gaming laptops with prices in the popular segment of 20 – 30 million. Notable options include:
1. MSI Bravo 15
With a price of only about 20 million VND but equipped with Ryzen 5 4600H 6-core 12-thread processor for impressive performance, Radeon RX 5300M graphics card can meet almost all existing games.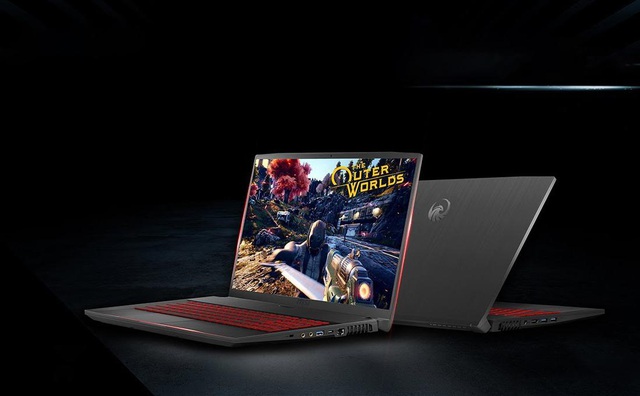 2. ASUS TUF Gaming A15 FA506
This is the laptop that owns the most configurations with the Ryzen 5 4600H and Ryzen 7 4800H CPU options, the graphics card from GTX 1650 to the highest is RTX 2060. The price also ranges from 20 to over 30 million VND. customized configuration. Most notably, with only about 24 million users were able to choose the version equipped with Ryzen 7 4800H top-of-the-line processor, for every surprisingly fast experience.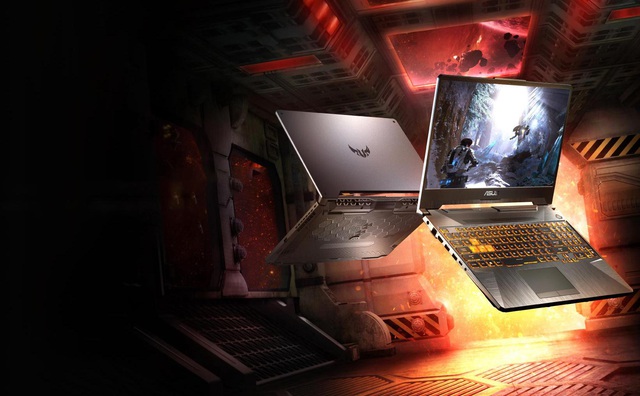 3. ASUS TUF Gaming A17 FA706
Similar to the A15 above, the A17 has a larger screen, up to 17.3 inches and also has a lot of configurations for users to choose at a price equivalent to that of the A15.
4. Lenovo Legion 5-15ARH05
Legion 5 is a fairly new product line from Lenovo with eye-catching design. This laptop also has two configuration options Ryzen 5 4600H and Ryzen 7 4800H with GTX 1650 graphics card with the price of less than 25 million VND.
5. ASUS ROG Zephyrus G14 / G15
Belonging to the high-end product line of ASUS with the price range of 30-40 million VND, Zephyrus G comes with many more attractive technologies and features. The most impressive of which is the G14 version with back panel equipped with customizable LED lights on the lid. Equipped with AMD Ryzen 7 4800HS processor, G14 is claimed by ASUS to be the most powerful 14-inch laptop in the world while weighing only 1.6 – 1.7kg.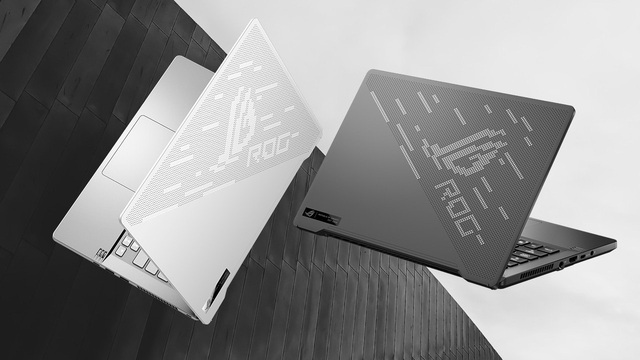 For office laptop, currently in Vietnam market, there is only Acer Swift 3 SF314-42-R5Z6. The product costs about 17-18 million VND and is equipped with Ryzen 5 4500U processor with 6 cores, and if you do not know, the most advanced chip of the U series from AMD rival also has 6 cores. never mind. Besides, the product is also equipped with 8GB of LPDDR4 high-end 3733MHz, 512GB SSD M.2 PCIe for a smooth experience.
The weight of Acer Swift 3 SF314 is also impressive at only 1.2kg despite having a 14-inch screen. Along with the slim bezel design for compact size, easy to carry around for daily use.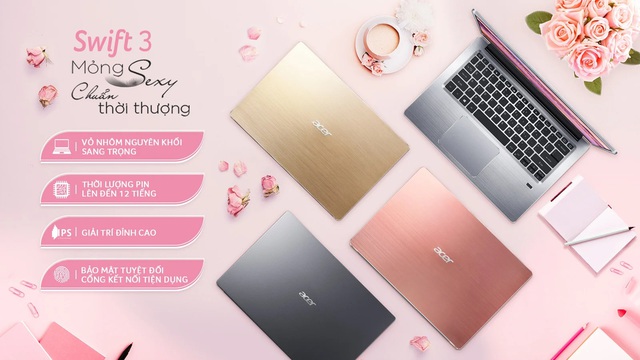 According to information received from computer manufacturers, in the near future, there will certainly be more laptops equipped with AMD Ryzen 4000 Mobile series processors sold in Vietnam market, bringing to people. use more product models at reasonable prices with outstanding performance.
Source : Genk