The secret to choosing a budget-optimized laptop
In order to bring users the laptop with attractive price, strong performance, diverse models, AMD itself is a CPU manufacturer that has cooperated closely with the leading computer companies. First such as HP, Asus, Dell, Acer … and most recently Microsoft to develop a series of new products. Among them, many products have been distributed in Vietnam market to help customers easily select the laptop that best suits their needs.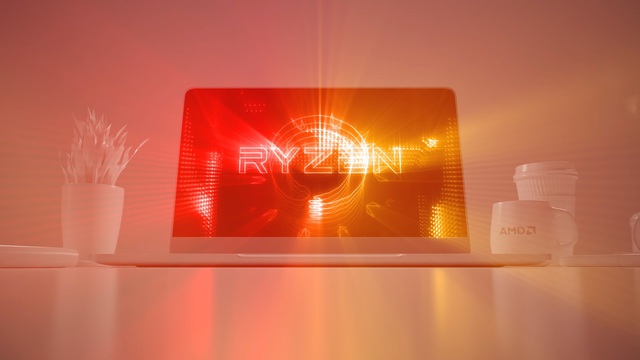 After the solid stepping stone of Ryzen Mobile 2000 series CPUs, AMD has strongly attacked the laptop market with Ryzen Mobile 3000 series processors. In the gaming segment or high-performance tasks, AMD brings H-series CPUs including the two most prominent names, AMD Ryzen 7 3750H and AMD Ryzen 5 3550H, all with 4 cores and 8 clock speeds up to 4GHz. .
Targeting thin and light office needs, AMD's U-series offers outstanding advantages thanks to its superior Radeon Vega integrated graphics. As a result, laptops using AMD CPUs will not need discrete graphics but will still run smoothly on many image editing and editing software.
In addition to the two product lines for individual users, AMD has developed its own Pro line that optimizes performance, security and management capabilities as well as local deployment for enterprise customers. Below, we will take a look at some laptops equipped with AMD CPUs optimized for each need.
Students, family
AMD is proud to offer students and customers the need to use home computers with a variety of delicious and affordable options at competitive prices. Some notable products are being distributed in Vietnam market such as ASUS X505ZA-EJ563T equipped with Ryzen 5 2500U, ASUS A512DA-EJ829T, HP 14s dk0097au and Acer Swift 3 SF314-41 -R4J1 runs Ryzen 3 3200U. Especially, Ryzen 5 3500U series laptops include ASUS A512DA-EJ406T, ASUS D509DA-EJ286T, ASUS A412DA-EK144T, Acer Swift 3 SF314-41-R4J1, Acer Swift 3 SF314-41-R8VS.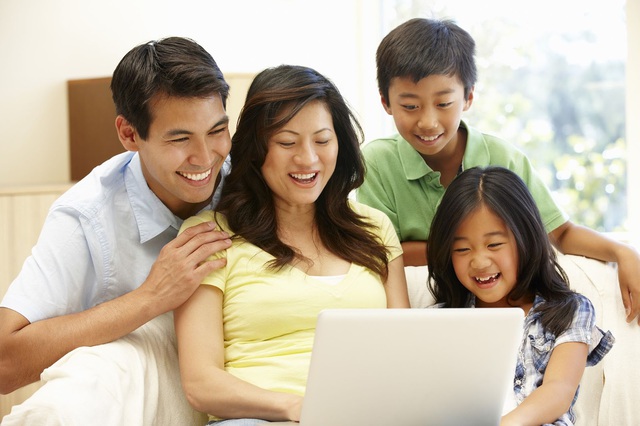 All of the above products are priced from 10 to under 15 million VND, suitable for the budget of students or home use purposes. In addition to being equipped with Ryzen Mobile CPUs that come with powerful integrated graphics, weighing many online games and moderate graphics, the above laptops also have a desirable memory capacity including RAM. up to 8GB and up to 512GB PCIe SSD speed
At a price of less than 15 million VND, a laptop with strong performance with 4-core quad-core CPU, integrated graphics with Radeon Vega 8, 8GB of RAM, 512GB SSD is unthinkable. But thanks to AMD, the students and their families have easily chosen a fast, stable and affordable product.
Gamer
Two prominent gaming laptop brands in Vietnam, Asus and Acer, have pioneered a lot of attractive options with the two high-performance CPU models mentioned above: AMD Ryzen 7 3750H and AMD Ryzen 5 3550H .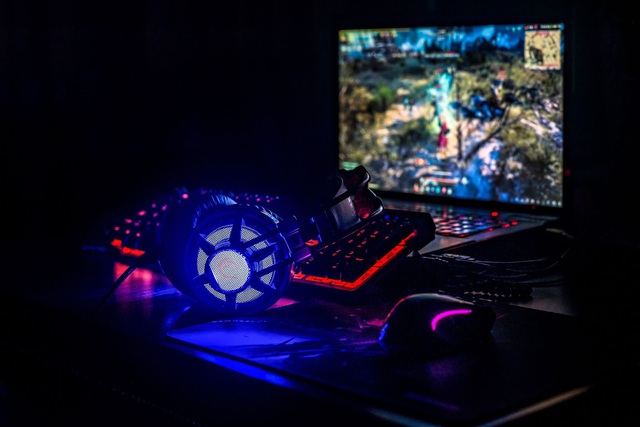 Notable names are ASUS ROG Zephyrus G GA502DU, ASUS TUF Gaming FX505DU / FX705DT / FX505DT / FX505DD, Acer Nitro 5 AN515-43-R65L / AN515-43-R84R. Including many products priced at only VND 17 – 20 million for those who do not want to spend too much on a computer for entertainment. And there's also a high-end high-performance product, a monitor up to 120Hz that scales every game genre smoothly.
People working in the creative field
Working in the creative field, you will need a computer that is not only powerful, but also beautiful, thin and light, easy to carry anywhere, integrated touch capabilities, digital pen, flexible transformation. It's hard to meet all of these needs, but now HP offers Envy x360 with a range of configuration options including Ryzen 5 and Ryzen 7.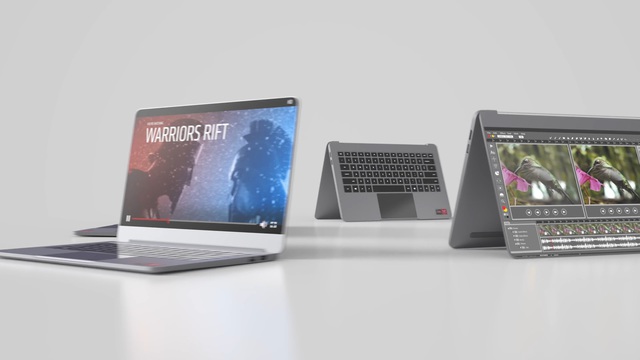 Thanks to the outstanding advantages of powerful integrated graphics, the Envy x360 product line has kept its slim and light appearance, flexible rotation design, but at the same time meets many graphic software and drawing. creative people. And of course indispensable for an x360 computer is the touch screen, supports HP digital pen delight drawing.
Laptop for business
Based on the AMD Ryzen Pro series, HP has brought the EliteBook 745 series of computers with many configuration options for business customers. Unlike ordinary CPUs, the Pro series is optimized by AMD with many specialized tasks such as Photoshop, 3dsMax … bringing a compact device but powerful performance.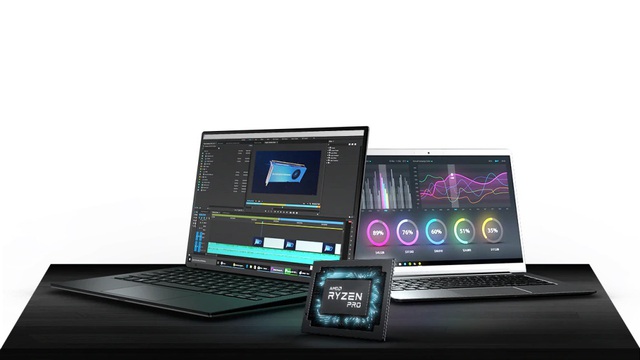 In particular, the Pro series is also optimized for security solutions, system deployment, durable stability, bringing high reliability to the professional working environment.
Conclusion
With many diverse product lines, spanning across many segments, but all have one thing in common is competitive prices, strong performance, meeting the needs of all types of users. In the coming time, AMD will further promote the development of both CPU and GPU for laptops to bring more and more attractive products.
Source : Trí Thức Trẻ