The secret of Stripe surpassing SpaceX to become the 3rd largest 'tech unicorn' in the world
The financial technology firm Stripe announced a $ 600 million grant, while also raising its valuation to $ 95 billion. It is the world's third most valued Unicorn company, second only to Bytedance and Ant Group.
Investors participating in the funding include Allianz SE, AXA SA, Baillie Gifford, Fidelity Management & Research Co, Sequoia Capital and the National Treasury Authority of Ireland (NTMA). Since the company's Series A funding, Sequoia Capital has continued to ramp up investments.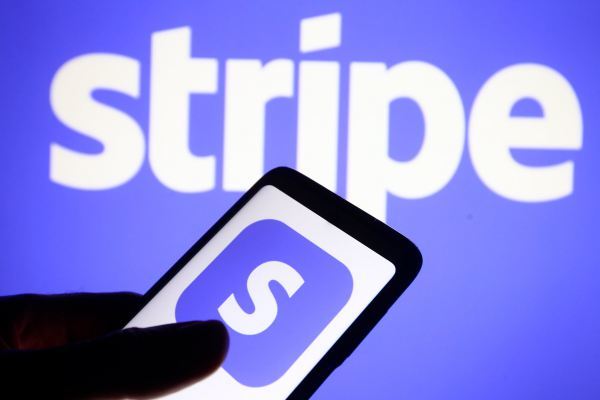 Stripe has been spectacularly surpassed Elon Musk's SpaceX
Accordingly, Stripe will use this money to invest in operations in Europe, especially its headquarters in Dublin (Ireland), to support the growing demand of giant companies across Europe. and expanding the global financial and payment network.
" We are investing more in Europe this year, especially in Ireland, " said John Collison, president and co-founder of Stripe. Ireland's deputy prime minister, Leo Varadkar, said in a statement that the partnership between the Irish state and Stripe will create more than 1,000 jobs over five years and boost the country's economy.
" Although Stripe handles hundreds of billions of dollars a year for millions of businesses worldwide, the opportunities ahead are much greater … than when the company was founded 10 years ago ," Dhivya Suryadevara Stripe's CFO said.
To many people, Stripe is not a household name. This company was established in 2010, but late but has grown rapidly in recent years and has become a strong competitor of Paypal.
The founders of the company were Irish brothers Patrick Collison and John Collison, originally intended to bypass the traditional financial system and allow individuals and businesses to make payments over the Internet. In June 2010, Stripe received seed funds from Y. Combinator. By May 2011, she continued to receive $ 2 million from Sequoia Capital and some other venture capital funds.
In 2012, a group led by Sequoia Capital invested an additional 18 million USD. In 2016, the company's financial valuation reached $ 9 billion and amounted to $ 20 billion in 2018. As of last April, Stripe was valued at $ 36 billion, behind Elon Musk's SpaceX. According to the latest funding round, in less than a year, Stripe's valuation has nearly doubled and grabbed SpaceX's third spot on the current chart of tech unicorn companies.
Stripe currently operates in 42 countries, 31 of which are in Europe. Doing business in this place has been so important to the company's recent growth, so Stripe (headquartered in San Francisco) established its second headquarters in Dublin, Ireland and invests large amounts of capital. from this funding round in Europe. In addition to the European and American markets, many of the largest and fastest growing companies on the African continent are also cooperating with the platform.
The rise of Stripe was inseparable from e-commerce. Cross-border e-commerce payments have become one of the obstacles for many small and medium sellers in setting up independent e-commerce websites. Stripe is committed to building the infrastructure for the Internet economy, and all companies can use Stripe to collect payments and manage online businesses.
Online shoppers can use Western popular credit cards, such as MasterCard, VISA, American Express … or use Alipay and WeChat, which Chinese users are used to to make shopping payments. online. Stripe collects a commission on each transaction and charges a "2.9% + 0.3 USD" fee for each successful transaction. The tech unicorn's partner companies are large and varied in size, including Amazon, Google, Microsoft and ride-hailing apps like China's Didi and Grab in SEA.
Recently, Stripe has also expanded its business into finance and banking by partnering with Citigroup, Goldman Sachs, Barclays Investment Bank to provide check account services through e-commerce companies. The pandemic that started last year has fueled the rapid growth of global e-commerce, making digital payment platforms even more favored for investment. Statistics show that since the outbreak, more than 200,000 new companies in Europe have registered on the Stripe platform.
Although Stripe's valuation has increased rapidly, the company is currently reluctant to enter the capital market. In an interview with the media, company executives said the focus of Stripe's short-term funding was not IPO and partnering with like-minded long-term investors. " In the next 10 years or even longer, there will be many more interesting things, " revealed Dhivya Suryadevara.
Source : Genk