The reasons why Predator XB253QGX screen is always the first choice of gamers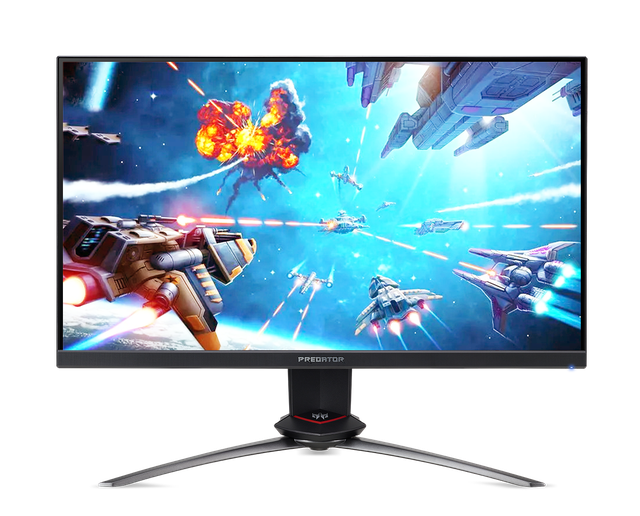 G-Sync technology support, 240Hz "crisis" scanning frequency
The first technology worth noting is the Predator XB253QGX display that supports up to 240Hz refresh rate with fast response rate of 0.5ms GtG on IPS panels. This is a pretty impressive figure that few screens in the current segment achieve. The high frequency combined with G-Sync technology brings a more "premium" experience to this monitor.
Frequency of scanning and response speed are two deciding factors for gamers' gaming experience. With the speed that the Predator XB253QGX monitor has, this is the first factor that makes gamers have to spend money to choose the Acer screen model.
SRGB color accuracy is up to 99% and high brightness is 400 nits
The next technology that attracts gamers is that this screen has a high resolution of Full HD with the ability to reproduce colors up to 99% sRGB, supporting Vesa Display HDR 400 display standard to bring the brightness achieved up to 400 nits. This visibility will make the images and gaming experience much clearer and more colorful, reducing the visibility limit when playing some games, or some maps with original mode. night.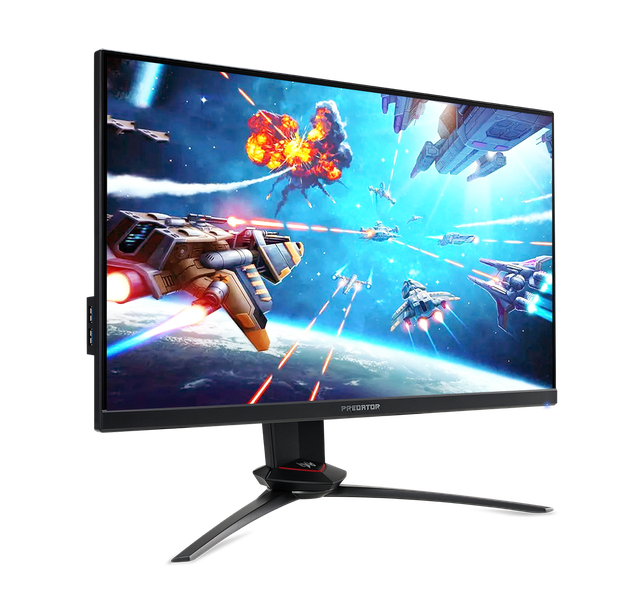 With high color accuracy and brightness, the Predator XB253QGX monitor not only brings a lot of benefits to gamers, but those who do tasks such as designing, editing photos or videos also love this model because High color accuracy.
Properly designed Predator
The 25-inch Predator XB253QGX monitor, with an ultra-thin bezel design, provides a more immersive gaming experience. Can you imagine that the characters in the game are not appearing in the screen but appear in real space right in front of you?
The stand is designed to be solid with 3 legs to help the screen more firmly, the logo is stylized in the right gaming style. Notably, the base of the screen is designed to be where the headset is stored, and there is a hole for wiring.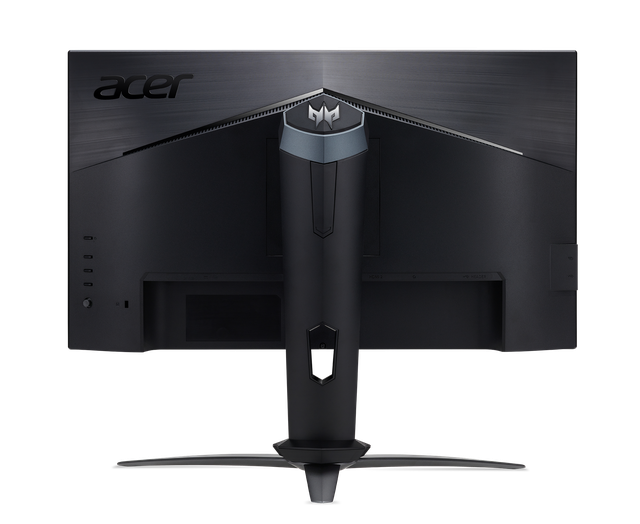 This stand has the ability to adjust the height, flexible rotation and multi-dimensional. On the screen there are integrated series of connectors including: 2 HDMI ports, 1 Display Port, 1 SPK port, 1 Audio Out port and 4 USB 3.0 ports. The monitor has integrated high quality speakers.
Many eye protection technologies
Best of all, to protect gamers' eyes, the Predator XB253QGX also features Bluelight Shield technology that filters up to 80% of the harmful blue light for the eyes, supports flicker reduction technology, anti-glare technology and low dimming technology.
These technologies are essential on a monitor for gamers. Because it protects the health of gamers a lot during the game or competition.
Many game modes support
The last factor that attracts gamers to the Predator XB253QGX screen is the display mode for gaming. Up to 3 game view display modes including action, racing and sports. In each mode, the screen will display its own way of optimizing color and brightness for game genres.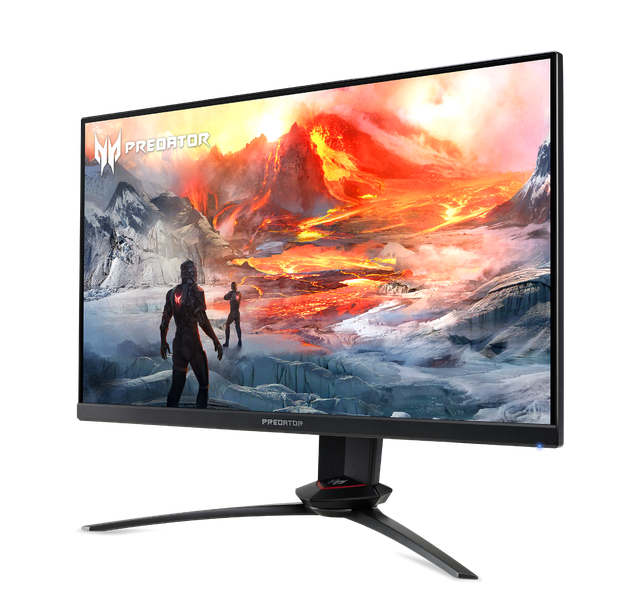 Not only possessing a series of cutting-edge technologies for gaming, the Predator XB253QGX monitor also possesses a gamers-style design, suitable for gaming setup angles.
Predator XB253QGX screen sold for only 11,500,000 million. When buying a monitor, customers will be offered a Galea 311 headset worth VND 3,000,000.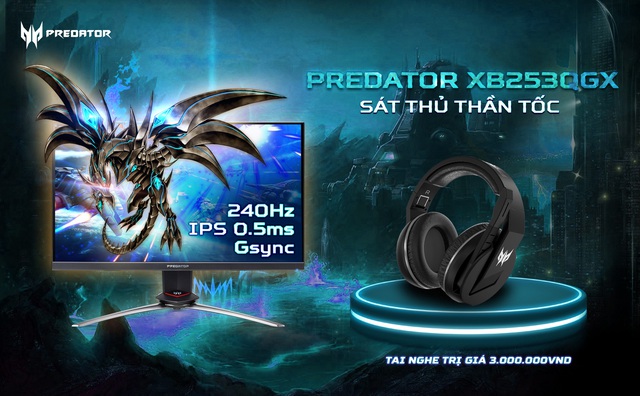 Source : Genk