The reason billionaire Mark Cuban still works even though he wants to retire at 35
Nearly four decades ago, Mark Cuban was 25 years old. At that time, he had one goal: Retire in 10 years.
But so far, the 64-year-old billionaire is still passionate about working as an entrepreneur and investor. From owning the Dallas Mavericks basketball team to starring on ABC's startup reality show "Shark Tank," it seems that Cuban has a long way to go before thinking about retiring.
In a recent episode of the "Re: Thinking" podcast starring Adam Grant, the American billionaire revealed why he hasn't retired yet.
"I am a competitive person," Cuban said, revealing that this has helped him have a long and successful career.
"When I was 25 and had my first company, I wanted to be rich. I wanted to retire at 35, and that drove the decisions I made," said the Dallas Mavericks owner.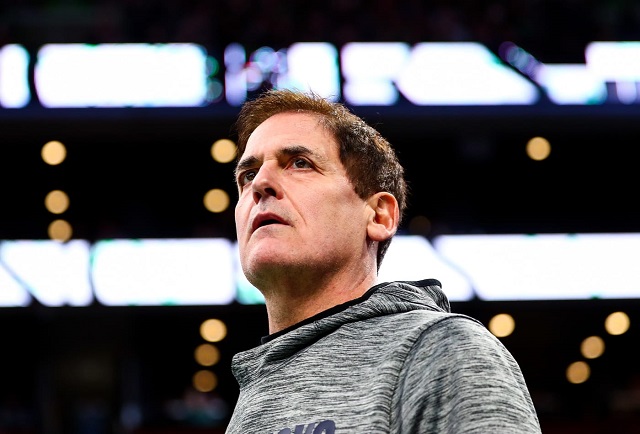 Billionaire Mark Cuban. Photo: Getty Images
But after selling his first company, MicroSolutions, in 1990, Cuban realized one thing: Starting, selling, and investing in companies was like a sport — and he believed he could still win. win for many years to come.
"In every entrepreneur's mind, it says, 'I want to be an entrepreneur – the one who disrupts and changes that industry'. What could be better than that?", the billionaire expressed.
In other words, Mark Cuban may not need the extra money, but he's still excited about promising investments. Speaking on the podcast, he said that if he made more money from an investment now, "I would reinvest that money."
At 64, Cuban has about three years left before he can claim Social Security retirement benefits. However, he is richer than most retired Americans of the same age. Forbes estimates this investor has a fortune of $4.6 billion.
In July, investment firm Vanguard released a report, which said Americans between the ages of 55 and 64 typically save nearly $90,000 for retirement. According to some experts, early retirement is still appreciated by many people. Nearly two-thirds of Americans aged 57 to 66 retire early, even though the median wealth for this age group is $144,000.
There is no sign that Mark Cuban will stop working.
In January, he launched Cost Plus Drugs, a company that makes generic drugs cheaper than regular pharmacies. And while the competitive spirit prompted him to start the business, Cuban said he's more focused on the company's mission than making a profit — and that's one of the reasons Cost Plus Drugs can deliver. medicines at affordable prices.
Source : Genk