The reason behind the crypto market's 'bloodbath' caused Bitcoin to fall vertically
The cryptocurrency market is always an issue that interests many investors. This past week, Bitcoin price has just suddenly lost 10,000 USD, this is the worst drop of this coin in the trading session on December 4.
Although the price of Bitcoin has recovered slightly from a low of around $45,000 to above $48,000 in the early afternoon hours of December 4, this is still a low from $57,000 on December 3. As of the afternoon of December 5, the decrease was 14.2%.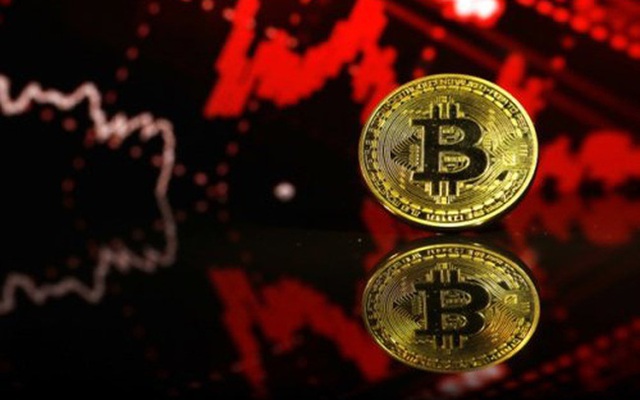 Other cryptocurrencies like Ethereum have also fallen over the past 24 hours. According to Republicworld.com, the total crypto market capitalization fell from $2.6 trillion on Friday to $2.07 trillion on Saturday. Meanwhile, the total market value hit $3 trillion last month.
As for the cause, it is very difficult to pinpoint the exact cause, but in this case, it is possible to recognize a number of factors that influence this.
Fed
Partly due to the policy of cutting interest rates to stimulate the economy of the US Federal Reserve (Fed) has made investors scared by speculative assets.
Prominent investor Louis Navellier's has warned: "The Fed's withdrawal of market support measures could burst the Bitcoin and crypto bubble." Navellier said that the Fed's reduction in asset purchases "will create a correction for risk assets, including Bitcoin". He also warned that the Bitcoin price could drop below $10,000.
Covid-19
We can see, the Omicron variant has just been discovered and the world still cannot determine for sure how widespread this new variant is. Besides, the effectiveness of the vaccine is also being studied again. All but this has spooked investors. The severity of the Omicron variant is likely to be a determining factor in the direction of the crypto market.
Investors take profits
Many investors who see the market at the end of the year on a downward trend are looking to take profits. After all, even with this drop, Bitcoin is still up 66% year-over-year (first-year Bitcoin price was around $29,400).
The future is unknown, because winter is sure to come. But whether it will be "crypto winter" is hard to say.
Refer to Yahoo Finance
Source : Genk